Cat Run (R) John Stockwell's comic thriller is about two bumbling detectives (Scott Mechlowicz and Alphonso McAuley) hired to protect a high-priced escort (Paz Vega) after she learns some politically scandalous information. Also with Christopher McDonald, Karel Roden, Tony Curran, D.L. Hughley, and Janet McTeer. (Opens Friday at AMC Grapevine Mills)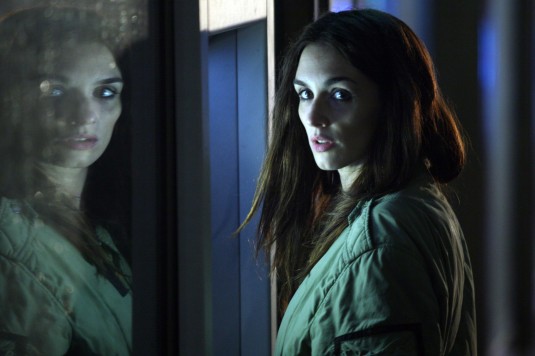 Hop (PG) Partially animated film about a rabbit, in line to be crowned as Easter Bunny (voiced by Russell Brand), who runs off to Hollywood to be a rock musician. Additional voices by Hugh Laurie and Hank Azaria. Also with James Marsden, Kaley Cuoco, Elizabeth Perkins, Gary Cole, and Chelsea Handler. (Opens Friday)
I Saw the Devil (NR) Kim Ji-woon (The Good, the Bad, the Weird) directs this Korean horror film about a government agent (Lee Byung-hun) who takes extreme measures to pursue the serial killer (Choi Min-sik) who murdered his fiancée. Also with Jeon Gook-hwan, Jeon Ho-jin, Oh San-ha, and Kim Yoon-seo. (Opens Friday in Dallas)
The King's Speech (PG-13) This is so stupid. It's the same as the R-rated version, only with the word "fuck" removed. (Opens Friday)
The Last Godfather (PG-13) Shim Young-rae directs and co-stars in this comedy as the dimwitted Korean son of an American mob boss (Harvey Keitel) who proves highly unsuited to taking over his father's business. Also with Jason Mewes, Blake Clark, Jon Polito, Jocelin Donahue, Paul Hipp, and Michael Rispoli. (Opens Friday at AMC Grapevine Mills)
The Adjustment Bureau (PG-13) George Nolfi's misbegotten adaptation of Philip K. Dick's story "Adjustment Team" stars Matt Damon as a rising politician whose love affair with a ballerina (a fiercely funny Emily Blunt) is impeded by a mysterious group of mysterious men who take extraordinary measures to make sure everyone's lives stay on their predestined path. The men are supposed to be angels, but the first-time director is so bad at presenting the supernatural that they just come off as a bunch of bumbling guys wearing fedoras that would be inconspicuous in 1947 but stick out in the present day. The film aims for operatic romance as well. That doesn't work either. The whole thing just sort of lies there inertly on the screen. Also with Anthony Mackie, John Slattery, Michael Kelly, and Terence Stamp.
Battle: Los Angeles (PG-13) A marine platoon led by Staff Sgt. Michael Nantz (Aaron Eckhart) gets stuck in an infested Los Angeles during an alien invasion. Although filled with clumsy dialogue and clichés (untested lieutenants come unglued on cue), this is an exciting movie giving a street-level view of what an alien invasion might look like. The film moves fast, the action scenes are tense and energetic, and the cast is likable even if the characters aren't exactly deep. Eckhart especially deserves praise for carrying the movie and saving more than a few melodramatic moments. Even though it runs a little long, this is still a gritty, nerve-wracking, and fun sci-fi action movie. Also with Michelle Rodriguez, Michael Peña, Lucas Till, James Hiroyuki Liao, and Ne-Yo. — Cole Williams
Beastly (PG-13) This oh-so-tragically-hip modern-day reworking of the Beauty and the Beast fable (based on Alex Flinn's novel) stars Alex Pettyfer as a rich, handsome, popular high-school jerk who ridicules a Goth girl (Mary-Kate Olsen) about her looks and is promptly cursed with disfiguring scars until he can find true love. Pettyfer is better here than he is in I Am Number Four, but he doesn't have much chemistry with Vanessa Hudgens as the girl who breaks the curse. Director Daniel Barnz (Phoebe in Wonderland) fails to generate the fairy-tale atmosphere that he's going for here, and after a caffeinated start the movie subsides into Twilight-style romantic cliches. As a blind tutor who serves as the story's Lumiere equivalent, Neil Patrick Harris injects a massive dose of badly needed snark. Also with Lisa Gay Hamilton, Erik Knudsen, Dakota Johnson, and Peter Krause.
Cedar Rapids (R) Not as crazily funny as The Hangover, but more grounded in a charming way. Ed Helms portrays a small-town Wisconsin insurance agent who's sent to a convention in Iowa. Much of the humor comes from the guy being a rube and a prudish stick in the mud, and the only time the movie lets Helms be Helms is during a song at a talent show. Fortunately, there's some assured interplay between Helms and John C. Reilly, Anne Heche, and Isiah Whitlock Jr. as his fellow conventioneers. Phil Johnston's script comes up with all manner of awkward situations, and director Miguel Arteta brings his usual impeccable sense of comic timing. This light comedy scores its laughs and then hurries off the screen. Also with Stephen Root, Kurtwood Smith, Alia Shawkat, Rob Corddry, Mike O'Malley, Sigourney Weaver, and an uncredited Thomas Lennon.
Diary of a Wimpy Kid: Rodrick Rules (PG) The hastily made sequel to last year's original has Zachary Gordon reprising his role as the now-seventh-grader whose parents force him and his annoying rock musician older brother (Devon Bostick) to spend more time together. This second installment is marginally less irritating than the first, but it has even less juice, resorting to the same tired gags we've seen in millions of family movies. The plethora of fantasy sequences and extraneous material (like a parody of a 1970s horror film) makes it seem as if the filmmakers were eager to make some other movie entirely. You'll feel eager to watch some other movie entirely. Also with Robert Capron, Peyton List, Grayson Russell, Karan Brar, Fran Kranz, Rachael Harris, and Steve Zahn.
Gnomeo & Juliet (PG) Way cleverer than you'd think. British animated film transplants Shakespeare's tale into a story about feuding families of garden gnomes in neighboring houses, with James McAvoy and Emily Blunt providing the voices of the gnomes who fall in love. The jokes hit home more often than not, the script is packed with deft Shakespeare allusions, and the voice casting is nifty (Jason Statham as Tybalt, Patrick Stewart as Shakespeare, Hulk Hogan as a web site selling an insanely overpowered lawnmower). The soundtrack features Elton John songs performed by Sir Elton himself and Lady Gaga. Why wasn't there a Lady Gaga gnome in the movie? Additional voices by Michael Caine, Maggie Smith, Ashley Jensen, Matt Lucas, Jim Cummings, Julie Walters, Stephen Merchant, Dolly Parton, and Ozzy Osbourne.
---
Hall Pass (R) Really sad for all the wrong reasons. The Farrelly Brothers' latest comedy stars Owen Wilson and Jason Sudeikis as two sexually frustrated married guys whose annoying, put-upon wives (Jenna Fischer and Christina Applegate) release them from their marriage vows for one week as a form of couples' therapy. The joke is that the guys are so uncool and immature that they can't live out their horndog fantasies because they make women flee in terror. That joke grows awfully thin when repeated over 105 minutes, and the movie's ultimate affirmation of conventional morality is soggy in the extreme. The bitterness here makes the filmmakers come off like their heroes, middle-aged guys who once had game but now find themselves way behind the curve. Also with Nicky Whelan, Stephen Merchant, Tyler Hoechlin, Alexandra Daddario, Andrew Wilson, Joy Behar, J.B. Smoove, Vanessa Angel, Alyssa Milano, and Richard Jenkins.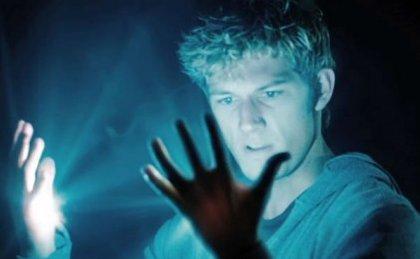 I Am Number Four (PG-13) Based on Pittacus Lore's novel, the latest movie adaptation of a young-adult publishing phenomenon stars Alex Pettyfer as one of nine superpowered refugees from a decimated alien planet who's now hiding amid Earth's population (at a high school in a small Ohio town) from his civilization's destroyers. The screenwriters don't do enough to flesh out the mythology and backstory of this alternate universe, and the high-school drama doesn't resonate, perhaps due to Pettyfer's generally wooden performance. Still, director D.J. Caruso tightens up the action on screen and doesn't treat the romantic scenes as throwaway nuisances. Teresa Palmer gives the movie a huge late boost as Number Six; she makes you wish the movie had been about the ultra-cool Six instead of the dull Four. Also with Dianna Agron, Callan McAuliffe, Jake Abel, Kevin Durand, and Timothy Olyphant.
Just Go With It (PG-13) A mighty clash between two types of bad movie: the Adam Sandler comedy and the Jennifer Aniston romance. The Sandler comedy wins. The audience loses. The two actors star in this remake of the 1969 film Cactus Flower as a plastic surgeon and his assistant, whom he talks into posing as his ex-wife for the benefit of his new girlfriend (Brooklyn Decker). Truly nothing works, not the web of deception that could be picked apart by a small child, not the chemistry between Sandler and either of his female co-stars, not Sandler's womanizing character somehow failing to notice his assistant's hotness, not the "did that actually happen?" cameo by Nicole Kidman, and certainly not any of the jokes. The whole thing is severely painful. Also with Nick Swardson, Bailee Madison, Kevin Nealon, Rachel Dratch, Allen Covert, Minka Kelly, and Dave Matthews.
The King's Speech (R) Colin Firth gives one of 2010's great performances as King George VI of England, who must overcome a speech impediment when he unexpectedly must assume the throne. Director Tom Hooper does up the stagey material in sturdy fashion; the choppiness in the second half is due to David Seidler's script. The best thing here is the acting: Geoffrey Rush (reining himself in for once) plays the Australian speech therapist whose unusual methods yield results, and who becomes the king's friend. The long therapy sessions between Firth and Rush are impeccably played, and Firth is an inspiring figure as a scared man thrust into a job he never wanted who struggles and finally rises to the occasion. Also with Helena Bonham Carter, Guy Pearce, Michael Gambon, Jennifer Ehle, Timothy Spall, Derek Jacobi, and Claire Bloom.
Limitless (PG-13) Bradley Cooper stars in this clever sci-fi thriller about a struggling writer who finds a magic pill that boosts his brainpower to genius levels but has nasty side effects. Screenwriter Leslie Dixon and director Neil Burger adapt this from Alan Glynn's The Dark Fields, pulling surprises and coming up with a better ending. The movie works best as a dark comedy, with a slapsticky shootout at the end and the hero taking extreme measures to ingest the last of his pills. It's also a great showcase for the star, who gets to be both a confident charmer and an arrogant douchebag. The premise would collapse if not for the intelligence glinting in Cooper's icy blue eyes. Also with Robert De Niro, Abbie Cornish, Andrew Howard, Johnny Whitworth, Tomas Arana, Robert John Burke, Ned Eisenberg, and Patricia Kalember.
The Lincoln Lawyer (R) Matthew McConaughey is back in his sweet spot as a smooth-talking, morally shifty L.A. attorney who works out of his chauffeured luxury car in this throwback legal thriller based on Michael Connelly's novel. The story revolves around the lawyer defending a wealthy client accused of sexual assault (Ryan Philippe), only to discover that the guy is guilty of far worse. The dense, knotty plot takes in a huge array of characters played by actors who relish their material. McConaughey comfortably holds the center, and first-time writer-director Brad Furman does a superb job laying out all the plot twists. Also with Marisa Tomei, William H. Macy, Josh Lucas, John Leguizamo, Laurence Mason, Michael Peña, Bob Gunton, Frances Fisher, Margarita Levieva, Pell James, Shea Whigham, Katherine Moennig, Michael Paré, Trace Adkins, and Bryan Cranston.
Mars Needs Moms (PG) This animated 3D flick thoroughly ruins the kids' picture book by Berkeley Breathed that it's based on. It's about a 9-year-old boy (voiced by Seth Dusky) who hitches a ride on a spaceship after the Martians kidnap his mom (voiced by Joan Cusack). The book's jolly, cartoonishly gross drawing style is replaced by airless, joyless motion capture. The Martians won't scare anyone, the comic interludes aren't funny, and the climax is truly wretched stuff. Oh, and there's a "cute" robot sidekick. The movie's depiction of a conformist female-run Martian society sends some seriously screwed-up messages about gender roles, but those issues aren't worth getting mad about when the movie is this terrible. Additional voices by Dan Fogler, Elisabeth Harnois, Mindy Sterling, and Tom Everett Scott.
Paul (R) Simon Pegg and Nick Frost (Hot Fuzz, Shaun of the Dead) headline this enormously charming comedy as two British sci-fi geeks who meet an actual space alien (voiced by Seth Rogen) while on a road trip through the American desert. Some of the American stereotypes land on the unfortunate side, and the romance between Pegg and a trailer park owner (Kristen Wiig) doesn't add much. Yet the chemistry among the three main characters is peerless, and the sci-fi culture references fly almost as fast as the funny lines. ("Are you gonna probe us?" "Why does everyone always assume that? How much can I learn from an ass?") It's a good time for geeks and non-geeks. Also with Jason Bateman, Bill Hader, Joe Lo Truglio, John Carroll Lynch, Jeffrey Tambor, David Koechner, Blythe Danner, Jane Lynch, and Sigourney Weaver. Additional voice by Steven Spielberg. — Cole Williams
Rango (PG) Gloriously strange animated Western is about a diffident but highly imaginative chameleon (voiced by Johnny Depp) who becomes sheriff of a town filled with desert creatures. The resulting plot, unusually complicated for a kids' movie, is gleefully ripped off from Chinatown, but the main glory of this film is its extravagant weirdness, including a reference to Fear and Loathing in Las Vegas, a mariachi band made up of gloomy-looking owls, and an army of redneck moles and gophers flying on the backs of bats and firing Gatlings at a javelina-pulled carriage driven by lizards. Asian filmmakers have done some odd things with Westerns lately, but this experimental movie is every bit as delirious. Additional voices by Isla Fisher, Ned Beatty, Abigail Breslin, Alfred Molina, Bill Nighy, Stephen Root, Harry Dean Stanton, Ray Winstone, Vincent Kartheiser, and Timothy Olyphant.
Red Riding Hood (PG-13) Catherine Hardwicke's visually lush but dramatically inert reworking of the fairy tale stars Amanda Seyfried as a girl in a medieval village who investigates after her sister is killed by a werewolf. She's also caught up in a romantic triangle that features some terrible acting by the two male interests (Shiloh Fernandez and Max Irons). Also, the supposed heroine doesn't do much at all. Still, the film features some gorgeous photography and costumes, gives the heroine an unusually complicated family life, and plays with some interesting ideas about torture and the war on terror. This is probably better fodder for a women's studies class than it is as entertainment. Also with Gary Oldman, Billy Burke, Lukas Haas, Virginia Madsen, Shauna Kain, Adrian Holmes, and Julie Christie.
Sucker Punch (PG-13) Zack Snyder's crazed, Moulin Rouge!-inspired fantasia stars Emily Browning as an orphaned girl committed to a mental institution by her abusive, murderous stepfather. She imagines herself and four other inmates (Abbie Cornish, Jena Malone, Vanessa Hudgens, and Jamie Chung) as dancers in a sleazy nightclub, then as soldiers carrying out missions in a fantasy world. This trashy, incoherent exploitation flick pays lip service to feminism (cartoonish male villains) while pandering to male fantasy (little schoolgirl outfits). Yet the visuals and the soundtrack are awesome, and it's fun watching some of Hollywood's least badass actresses look credible as they slice and shoot their way through medieval orcs, giant samurai, killer robots, World War I zombies, and a fire-breathing dragon. There's also a musical number over the end credits. As an empowerment fable, this is a fraud. As a stylishly surreal action thriller, it's pretty hypnotic. Also with Carla Gugino, Oscar Isaac, Scott Glenn, and Jon Hamm.
Unknown (PG-13) Liam Neeson stars in this good-looking, totally unbelievable thriller as an American biotech professor in Berlin who goes into a four-day coma after a car accident. Upon waking, he finds that his wife (January Jones) claims not to recognize him and an impostor (Aidan Quinn) claims to be him. You can figure out the big plot twist just from the preceding description; you don't even need to watch the trailer or read the Didier van Cauwelaert novel that the film's based on. Bruno Ganz gets a magnificent death scene as a Stasi agent-turned-PI who realizes the bad guys are closing in on him. Other than that, the acting and the writing are too indistinct to make this movie any good. Also with Diane Kruger, Olivier Schneider, Sebastian Koch, Stipe Erceg, Rainer Bock, and Frank Langella.
DALLAS EXCLUSIVES:
Jane Eyre (PG) Mia Wasikowska (Alice in Wonderland) stars in this latest cinematic adaptation of Charlotte Brontë's novel about a 19th-century English governess who becomes entangled with her mysterious employer (Michael Fassbender). Also with Judi Dench, Jamie Bell, Holliday Grainger, Tamzin Merchant, Imogen Poots, Jayne Wisener, Valentina Cervi, Sally Hawkins, and Simon McBurney.
Kill the Irishman (R) The directing debut of screenwriter Jonathan Hensleigh (Armageddon, The Punisher) stars Ray Stevenson as a real-life Irish thug who resisted all attempts by the mob on his life. Also with Vincent D'Onofrio, Christopher Walken, Linda Cardellini, Tony Darrow, Robert Davi, Bob Gunton, Vinnie Jones, Bob Gunton, Tony Lo Bianco, Laura Ramsey, Jason Butler Harner, Fionnula Flanagan, Steve Schirripa, and Paul Sorvino.
The Last Lions (PG) Dereck Joubert's documentary raises awareness of the steady disappearance of African lions.
Of Gods and Men (PG-13) Xavier Beauvois' drama stars Lambert Wilson as the leader of a group of French Trappist monks debating whether to stay in an Algerian village in 1995 when Muslim extremists threaten to take over the country. Also with Michael Lonsdale, Olivier Rabourdin, Philippe Laudenbach, Jacques Herlin, Loïc Pichon, and Olivier Perrier.
Win Win (R) Tom McCarthy (The Visitor) directs and co-writes this drama about a part-time wrestling coach (Paul Giamatti) who takes on a talented student (Alex Shaffer) with a troubled home life. Also with Amy Ryan, Bobby Cannavale, Jeffrey Tambor, Melanie Lynskey, Margo Martindale, and Burt Young.