Beginners (R) This autobiographical drama by Mike Mills (Thumbsucker) stars Ewan McGregor as a man who's shocked when his terminally ill, recently widowed father (Christopher Plummer) comes out of the closet. Also with Mélanie Laurent, Goran Visnjic, Kai Lennox, Mary Page Keller, China Shavers, and Lou Taylor Pucci. (Opens Friday in Dallas)



The Double Hour (NR) Giuseppe Capotondi's psychological thriller stars Filippo Timi as an Italian ex-cop whose speed date with a Slovenian hotel chambermaid (Ksenia Rappoport) takes an unexpectedly violent turn. Also with Antonio Truppo, Gaetano Bruno, Michele Di Mauro, and Fausto Russo Alesi. (Opens Friday in Dallas)
Judy Moody and the Not Bummer Summer (PG) Based on Megan McDonald's series of children's books, this movie stars Jordana Beatty as a third-grader who sets out to have the greatest summer ever. Also with Heather Graham, Parris Mosteller, Janet Varney, Kristoffer Winters, Preston Bailey, Garret Ryan, and Jaleel White. (Opens Friday)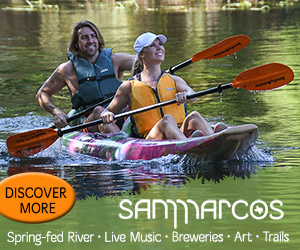 Hanna (PG-13) What's this movie trying to say? Saoirse Ronan portrays a 16-year-old girl raised in seclusion by her dad (Eric Bana) to assassinate a sinister CIA section chief (Cate Blanchett with a Kentucky bourbon accent). The backstory emerges in dribs and drabs but never coalesces into a cracked fable about kids growing up. Director Joe Wright films this action thriller like one of the Bourne films, a distinctive approach that fails to evoke the fairy-tale atmosphere that he's going for. The onscreen talent is personable — Ronan and Jessica Barden make a nifty comedy team in the frankly hilarious middle section, when Hanna hitches a ride with a bohemian British family and becomes best friends with their pop culture-obsessed daughter. It's a delightful piece of randomness in a scattered story. Also with Tom Hollander, Sebastian Hülk, Mohamed Majd, Martin Wuttke, Olivia Williams, and Jason Flemyng.
Jumping the Broom (PG-13) Better than anything Tyler Perry has ever done. The marriage between a wealthy bride (Paula Patton) and a working-class groom (Laz Alonso) on Martha's Vineyard is the occasion for this comedy that takes the tension between two markedly different African-American families and goes in some new directions with it. The material doesn't always work and the leads are flavorless, but TV director Salim Akil avoids dead spots and manages to make the movie's points without turning preachy. The supporting cast also is lively. It's no comic masterpiece, but its solid construction and generosity of spirit make it pleasant enough. Also with Loretta Devine, Angela Bassett, Meagan Good, Mike Epps, Tasha Smith, DeRay Davis, Romeo Miller, Valarie Pettiford, Gary Dourdan, Julie Bowen, Brian Stokes Mitchell, and T.D. Jakes.
Kung Fu Panda 2 (PG) All the things that made the 2008 original film a hit are in evidence in this sequel that involves Po the panda (voiced by Jack Black) trying to stop a villainous peacock (voiced by Gary Oldman) who wants to take over China. The stunning martial-arts set pieces are fluidly choreographed without being hyperactive, and the 3-D rendition of China is majestic and gorgeous, with its sweeping mountainscapes and rippling pools. The stellar supporting cast is once again underused, but this is still the next step in a series that may turn out to be a classic. Additional voices by Angelina Jolie, Seth Rogen, Lucy Liu, Jackie Chan, David Cross, James Hong, Michelle Yeoh, Danny McBride, Dennis Haysbert, Victor Garber, Dustin Hoffman, and Jean-Claude Van Damme. — Steve Steward
The Lincoln Lawyer (R) Matthew McConaughey is back in his sweet spot as a smooth-talking, morally shifty L.A. attorney who works out of his chauffeured luxury car in this throwback legal thriller based on Michael Connelly's novel. The story revolves around the lawyer defending a wealthy client accused of sexual assault (Ryan Philippe), only to discover that the guy is guilty of far worse. The dense, knotty plot takes in a huge array of characters played by actors who relish their material. McConaughey comfortably holds the center, and first-time writer-director Brad Furman does a superb job laying out all the plot twists. Also with Marisa Tomei, William H. Macy, Josh Lucas, John Leguizamo, Laurence Mason, Michael Peña, Bob Gunton, Frances Fisher, Margarita Levieva, Pell James, Shea Whigham, Katherine Moennig, Michael Paré, Trace Adkins, and Bryan Cranston.
Pirates of the Caribbean: On Stranger Tides (PG-13) By now, you can practically predict when Captain Jack Sparrow (Johnny Depp) will grab a rope and sail through the air. This fourth film in the series listlessly hits the same tired notes as Captain Jack searches for the Fountain of Youth. Ian McShane's measured menace as Blackbeard is entertaining to watch, but he and everyone else are swallowed up by the distinctly non-magical effects. Oddly enough, the movie is inspired by Tim Powers' 1987 fantasy novel On Stranger Tides. Also with Penélope Cruz, Geoffrey Rush, Kevin McNally, Sam Claflin, Astrid Berges-Frisbey, Stephen Graham, Anton Lesser, Roger Allam, Judi Dench, and Keith Richards. — Steve Steward
Priest (PG-13) Slightly better than terrible. Paul Bettany plays a member of an obsolete caste of warrior clerics who takes up arms again after vampires abduct his niece (Lily Collins). Based on a Korean graphic novel, this movie paints an interesting picture of a dystopian world governed by a fascist theocracy battling against animalistic vampires that act like bees in a hive. Yet the movie has no resonance, thanks mostly to the rotten acting, especially by Maggie Q as a fellow priestess and Cam Gigandet as a local sheriff. The film is showing in both 2D and 3D. It's definitely not worth the 3D surcharge. Also with Karl Urban, Brad Dourif, Stephen Moyer, and Christopher Plummer.
Rio (G) Casting Jesse Eisenberg as the voice of a neurotically squawking parrot is a great idea. Too bad the inspiration in this animated family film largely stops there. Eisenberg is the voice of Blu, a sheltered and critically endangered macaw who's brought to Brazil to mate with the last female of his species (voiced by Anne Hathaway) when the two birds are kidnapped by exotic pet smugglers. Director Carlos Saldanha (from the Ice Age movies) relishes the chance to set a movie in his homeland and makes the most of the Brazilian scenery, but the voice work is slack, the characters are dull, and the movie seems unsure as to whether it's a musical. The result is disjointed and bland. Additional voices by George Lopez, Jamie Foxx, will.i.am, Jemaine Clement, Leslie Mann, Rodrigo Santoro, Carlos Ponce, Tracy Morgan, Jane Lynch, Wanda Sykes, Gracinha Leporace, Sérgio Mendes, and Bebel Gilberto.
Something Borrowed (PG-13) Like the Emily Giffin novel that it's based on, this movie starts with its main character (Ginnifer Goodwin) sleeping with her best friend's fiancé and not feeling terribly guilty about it. That's an interesting place for a romantic comedy to start, but this one goes nowhere. The heroine is such a doormat that we can't sympathize with her, and though the best friend (Kate Hudson) is a narcissistic attention hog, she's not hateable enough to make us think she deserves the betrayal. The fiancé (Colin Egglesfield) is pretty weak, too. Backstory and character motivation are removed or tampered with, and John Krasinski struggles manfully with a supporting role that makes no sense at all. You may not know who to root for, but you'll know this is bad. Also with Steve Howey, Ashley Williams, Geoff Pierson, and Jill Eikenberry.
Soul Surfer (PG) You wouldn't think the story of a girl surfer who had a shark bite her arm off would make for a dull movie, yet here it is. AnnaSophia Robb stars in this biography of Bethany Hamilton, the 13-year-old Hawaii native who lost her left arm in 2003 and overcame her misfortune to become a professional surfer. Director/co-writer Sean McNamara wraps the story in cozy platitudes and tries to immerse us in the world of surfing but only succeeds in confusing movie fans who don't know the jargon. The special effects are low-grade, the inconvenient emotions in the story are all dealt with too neatly, and the actors are muffled, even the ones who really should be better. (Not among the latter: Carrie Underwood in a regrettable turn as a youth minister.) Even the surfing sequences don't provide any spark. Also with Dennis Quaid, Helen Hunt, Ross Thomas, Jeremy Sumpter, Lorraine Nicholson, Sonya Balmores, Kevin Sorbo, and Craig T. Nelson.
Thor (PG-13) Not as good as the Iron Man films but better than The Incredible Hulk and a worthy entry into the Avengers series. Chris Hemsworth stars as a Norse god whose arrogance and hotheadedness get him cast out of Asgard onto Earth, where he falls for an astronomer (Natalie Portman) who believes his stories about another realm. The romance is flat, the human storylines are botched, and Portman looks lost. The Oedipal drama in Asgard is much better handled, with Tom Hiddleston as a scheming Loki and Anthony Hopkins (who seems rejuvenated by the presence of director Kenneth Branagh) as Odin. Branagh's comic touch remains as subtle as Thor's hammer, but his zest for the material carries the movie over its rough patches. Also with Stellan Skarsgård, Kat Dennings, Colm Feore, Clark Gregg, Idris Elba, Ray Stevenson, Tadanobu Asano, Jaimie Alexander, Josh Dallas, Rene Russo, and uncredited cameos by Samuel L. Jackson and Jeremy Renner.
Water for Elephants (PG-13) Sara Gruen's best-selling novel becomes this intelligent but emotionally distant period drama starring Robert Pattinson as an orphaned veterinary student who joins a traveling circus in 1931 and falls dangerously for the star performer (Reese Witherspoon), who's married to the circus' cruel, capricious owner and ringmaster (Christoph Waltz). Director Francis Lawrence keeps this from dragging, and Waltz gives a terrific performance as a self-loathing, self-destructive dictator. Still, the chemistry between the romantic leads is all wet, and the movie never attains the grandeur and power that it aspires to. Also with Paul Schneider, Jim Norton, Mark Povinelli, and Hal Holbrook.
X-Men: First Class (PG-13) All the more disappointing for the parts of this movie that really works. The superhero series goes back to its origins, taking in the first meeting of Charles Xavier (James McAvoy) and Erik "Magneto" Lehnsherr (Michael Fassbender) in 1962. The movie gets off to a flying start, with an interesting new group of actors and a haunting subplot involving a shy, nerdy scientist (Nicholas Hoult). Yet the action sequences are done without much sense of terror or wonder, the emotional beats in the stories are often skipped, the movie is overstuffed with plots, and the theme about the superheroes being an oppressed minority is handled clumsily. There are enough flashes of inspiration to make you think director/co-writer Matthew Vaughn could make the next movie much better. Also with Jennifer Lawrence, Kevin Bacon, January Jones, Rose Byrne, Jason Flemyng, Caleb Landry Jones, Lucas Till, Zoë Kravitz, Álex González, Edi Gathegi, Matt Craven, James Remar, Oliver Platt, Rade Serbedzija, Olek Krupa, Michael Ironside, and uncredited cameos by Rebecca Romijn-Stamos and Hugh Jackman.
DALLAS EXCLUSIVES:
Cave of Forgotten Dreams (NR) Werner Herzog's latest documentary looks at the oldest drawn pictures of humans in the Chauvet caves of southern France.
Forks Over Knives (PG) Lee Fulkerson's documentary proposes the eradication of most diseases by eliminating processed or animal-based foods from one's diet.
Incendies (R) A nominee for the 2010 Oscar for Best Foreign Language Film, Denis Villeneuve's adaptation of Wajdi Mouawad's play stars Mélissa Désormeaux-Poulin and Maxim Gaudette as Canadian twins who travel to the Middle East in search of their family history. Also with Lubna Azabal, Rémy Girard, Mohamed Majd, Baya Belal, Allen Altman, and Abdelghafour Elaaziz.
The Tree of Life (PG-13) Terrence Malick's drama is about a present-day man (Sean Penn) contemplating the loss of his innocence growing up in the 1950s. Also with Brad Pitt, Jessica Chastain, Hunter McCracken, Laramie Eppler, and Fiona Shaw.