Fort Worth may never be a "music town" in the way that, say, Los Angeles, Austin, Nashville, Seattle, and New York City are, with multiple venues, several destination studios, a couple of big labels, and a lot of famous residents. But our lack of industry infrastructure hasn't seemed to hurt the quality of music being produced by our friends, family members, and neighbors in town, and when you take everything into consideration, quality music is really all that matters, right?

Quantity has begun to matter too. As recently as about five years ago, you could count on one hand the number of cool, progressive bands. Now you'd have to take off your shoes to keep track. What explains the surge in talent? Technology? Sure, you can record an entire double-length album on your home computer, but you still have to play shows. You still have to be a band to make that time spent on your computer worthwhile. Maybe increased visibility is the key. There are now more media outlets than ever in North Texas and, with the relatively recent arrival of KXT/91.7-FM, more opportunities for local bands to receive always-sought-after airplay. But seeing your name in the paper or hearing one of your songs on the radio is a fleeting treat, not nearly enough to sustain the hard work required to be a band.
A more likely answer may have to do with the old saw "It must be something in the water."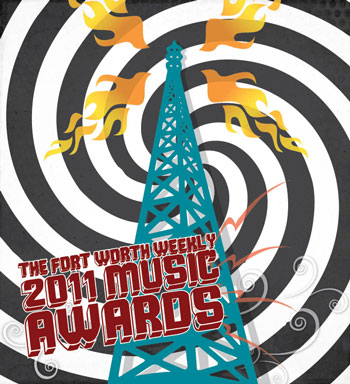 What's in there is not some secret ingredient but seemingly limitless inspiration. The quality has begun to snowball. From the influence of such veterans as Calhoun, Burning Hotels, Magnus, Scott Copeland, The Orbans, Stella Rose, and KatsüK have come upstarts such as Phantom Caste, Secret Ghost Champion, 1945, Skeleton Coast, The Hanna Barbarians, Quaker City Night Hawks, and The Hendersons, who all, in turn, are influencing yet another generation of rockers, twangers, rappers, and mods –– if you've been to an all-ages show recently, you know that the number of fans is often double that of some venues' biggest 21-and-up shows.
And the veterans continue pushing one another. Yes, there may be some backstabbing, and yes, there may be some less-than-amicable breakups. But there doesn't seem to be any real animosity among artists toward one another here. Fact is that most of the people who go to local shows regularly are in bands themselves.
Which brings us back to the question: Why are there so many good bands in the 817? To avoid getting tired-head, heed my recommendation to just sit back, turn off your brain, and enjoy the darn show. –– Anthony Mariani
ROCK
The nominees this year stretch the concept of rock in all sorts of directions. The most traditionally rockish band has to be The Missile Men, a super-group specializing in the kind of simple, late-'70s, hook-heavy, riff-thick pop perfected by Cheap Trick and The Police. On the less muscular but no less anthemic end is Calhoun, the Fort Worth/Dallas quintet whose songs incorporate a lot of moving parts but are always of a piece. Somewhere between The Missile Men's naked rock ambitions and Calhoun's brilliant dynamism lie Fate Lions, a semi-throwback to the days of ringing Rickenbackers, hyper-melodic choruses, and snazzy rhythms. Titanmoon is the only nominee that goes for production bells and whistles but always manages to pull them off with élan and genuineness. For The Orbans, bells and whistles can be achieved organically –– the quintet pairs gritty roots rocking with moments of pensive quietude and occasional three-part harmonies. Easily the most progressive –– and perhaps least traditionally rockish nominee –– are Burning Hotels, who have shelved the post-punk they made their name on for a less propulsive, moodier, and more synth'd out vibe. –– A.M.
NEW ARTIST
The past 12 months have seen the genesis of a number of new bands, running the gamut from new projects by veterans to greenhorns ready to bathe the world in stoned-out bliss. The brainchild of Joshua Loewen (Voigt, Chatterton), The Apache 5 blasted out of the gate last fall with a set of earnest, high-gain paeans to '60s pop rock. While the guys are rooted in the past, they crank their amps to 2011. Bravo Zulu, featuring members of dearly departed Maddy Girl and the cut*off, stomps you with enthusiastic '90s-referencing power-pop. Igneous Grimm's washy, atmospheric rock clouds you with reverb, occasionally piercing the sonic fog with bouncy, jazzy pop — like Side 1 of Pink Floyd's Meddle minus the damn dog. Red Starlet, with snappy beats, angular rhythms, bluesy guitar runs, and a slinky chanteuse in front, sounds like the house band of an alternate-universe CBGBs, where Carl Pack tends bar and across the street Terry Chandler slings Fredburgers and CFS from the top of the Empire State Building. Skeleton Coast boasts a song-writing knack that betrays the members' relative youth. Tightly structured pop hooks mingle with spacey jams in sonic textures that make you want to explore the cosmos, even if only from the comfort of your couch. –– Steve Steward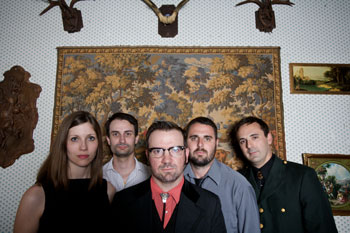 ALBUM OF THE YEAR
It's clear from the list of nominees that the old knock against local music –– that it's not polished or inventive –– is pure B.S. All of the nominees come from sure-footed players, feature top-notch production, and attest to the sheer range of music that originates in Funkytown. The Whiskey Folk Ramblers' … And There Are Devils represents the band's unique mélange of styles, at once quirky and deadly serious. Beauxregard's Gryphoemia, with feet firmly planted in the pop and rock realms, is a nice counterpart, a balance of old and new styles but also an ambitious concept piece. Don't think Earthquake Country's Diaspora is just a throwaway side project for members of established bands (Telegraph Canyon, Transistor Tramps). Led by frontman/lyricist Jason Worley, the sextet's debut delivers some of the best country-tinged folk you're gonna hear in 2011. Dru B Shinin' has built a lot of buzz with Dirty Money Painting, a booming collection of floor-fillers and introspective rap-balladry. Villain Vanguard's McMontezuma's Revenge does funk, reggae, rock, you name it, all in the service of getting bodies a-moving. Oh Whitney is the first effort from the band of the same name that splits its time between Cowtown and Brooklyn, thus explaining the classic country and fresh indie-folk/pop stylings on display. –– Zack Shlachter
AMERICANA/ROOTS ROCK
Currently on hiatus while frontman Kevin Aldridge focuses on his solo work, Chatteron is known for traveling between alt-country with a light edge and quieter, more pensive material. With 800 Mile Monday, you can expect propulsive country spiced up by fiddle and slide guitar (even some pedal steel), vocal delivery marked by a slight Texas drawl, and lyrics that are by turns punchy and poignant. The Quaker City Night Hawks have just released their first long-player, ¡Torquila Torquila! The quartet's boogying electric country-blues is as grainy as it is catchy and is guided by some seriously toe-tapping rhythms and down-home heart. Telegraph Canyon, with two records under its belt and a third on the way, is one of the bands most likely to put North Texas music on the map. The sextet's sound is sprawling and silly with chugging, jangly roots-rock, pop-friendly hooks, and even occasional forays into pure ambiance. A throwback to various musical idioms of the 1930s, the Whiskey Folk Ramblers channel gypsy jazz, swing, Appalachian folk, moonshinin', and spaghetti Westerns (and may throw in some surf rock guitar trills for good measure). The Will Callers have a short history in which great joy and great sadness mingle –– on the same week last fall that the trad-stompin' quartet won the Shiner Rising Star competition (and award of a record deal), two members, Bradley Kyle Schroeder and Chase Monks, died in a car accident. Kudos and much sympathy to the two remaining members, Jake Murphy and Daniel Slatton, who managed to go on and record an album with no less a Texas Music icon than Ray Wylie Hubbard at the helm. –– Z.S.
---
DRUMMER
With all due respect to some drummers who weren't nominated –– mainly Lucas White (The Missile Men, Rivercrest Yacht Club, Gunga Galunga) and Forris Massey (Rabbit's Got the Gun) –– all of this year's nominees are pretty stout. Though he makes his bread and butter backing mega-star Ben Harper, native Fort Worthian Jordan Richardson is fully invested in his prog-metallic blooze project EPIC RUINS, drumming with a mix of power and finesse (in addition to co-writing all of the songs). Wyatt Adams' mercurial though textured stickwork with his previous band, The Burning Hotels, was jaw-dropping, but he's shelved the drum-'n'-bass-influenced pyrotechnics for a slightly more musical approach in his new endeavor, the tech-rocking Ice Eater. Matt Mabe may be the busiest drummer in town, lending his good old-fashioned arena-rocking bombast and quicksilver licks, fills, and solos to several outfits, including Stella Rose, Quaker City Night Hawks, and Jefferson Colby. Damien Stewart's all about keeping the beat. Check that: "beats." Listening to him play in Goodwin and Pablo & The Hemphill 7, you'd be forgiven for thinking that he has four arms. Jon Teague (Pinkish Black, Stoogeaphilia) is the most Bonham-ian of the bunch, capable of pounding hard and fast but always tastefully and with a predilection for nuance, and Quincy Holloway lends funky, dub-inflected power to the Southern Gothic-loving Dove Hunter. ––A.M.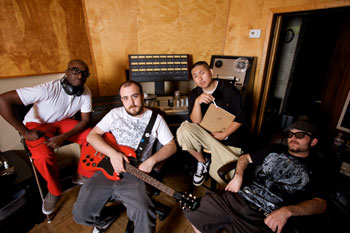 HEAVY METAL
Say what you will, but North Texas has been a hotbed for heaviosity for nearly 30 years. Given the talent of the best of the moderns, the metal scene here should carry us straight through to the apocalypse. Caddis stabs your ears with Big Four-ish thrash that gives way to moody post-metal interludes shot through with punk venom. The Famine punishes you with inhumanly technical death metal that's as brutal as it is precise, like a homicidal surgeon or a swarm of hive-minded knives. Adding a contemplative lyrical bent to its signature alt-metal sludge, No Scope explores the frustrations of being a spoke in life's endless wheel. Mining the groove-metal vein first tapped by Pantera, Varekai drills deep, offering thundering, proggy arrangements couched in cheeky humor, suckering you in with snarky song titles ("Alien Gonzalez," "John Linen Closet") then walloping you with unconstrained rage. Waking Alice combines introspective, melodic vocals with addictive alt-metal hooks, chugging riffage, and sneaky time changes, building a juggernaut of hard-to-ignore hard-rock power. Warbeast is the unholy Frankenstein of local metal legends Rigor Mortis and Gammacide — the Beast wear its '80s-thrash pedigree like a pentagram tattoo, carving out of thin air blistering solos that shriek over galloping double bass with Hun-like ferocity and authenticity earned from manning the frontlines way back when. –– S.S.
ROCK ALBUM OF THE YEAR
Alan frontman Chris Hardee spent nearly five years working on what amounts to his debut, the masterful, sweeping, and dramatic The Universal Answer is Both. In some ways, the album resembles EPIC RUINS' Void Mariner and the Mystic Boogie of the Sacred Line, a concept album writ in fantastical lyrics, alternately hazy and sludgy rifferama, and beats more impenetrable than the dazed and confused heads at Easter Island. Perfect for vinyl and a sweet pair of headphones. And maybe a fatty. Same goes for The Hanna Barbarians' Syzygy, a blend of Southern-fried rock and bloozy old-timey soul. Equally trippy though different is The Cush's slab of My Bloody Valentine-ish vocal pop, Between the Leaves. On the pop side of rock, you've got two brilliant choices: The Foxymorons' homage to the Lemonheads and catchy '90s indie everywhere, Bible Stories, and Calhoun's valentine to colorful, densely textured though plainspoken smart-rock, Heavy Sugar. –– A.M.
ROCK SONG OF THE YEAR
Tough choice, voters. The Missile Men's "Big Fan" is a heaping helping of rocking New Wave sans synths. Bravo Zulu's "California" is a groovy Jane's Addiction-ish trip down Sunset Boulevard. "Knife Fight" is just one of a half-dozen hits on Calhoun's remarkable Heavy Sugar. The Foxymorons' "Out of Control" conjures up the heavy-but-clean-guitar-rocking and hooky spirit of Soul Asylum. EPIC RUINS' "Child and Cobra" revolves around a honking riff that marshals the power of guitar, bass, drums, and sax. And perhaps the most fun you'll have between the ears all year is Sally Majestic's hard-rocking yet spunky and jungle-poppy "Brand New Hat." –– A.M.
COMEBACK BAND OF THE YEAR
Unlike any other band in North Texas, the countrified Will Callers had to endure the death of two members –– you've gotta give props to the remaining members for keeping on. While no one was looking, the four guys in the reportedly defunct Tame … Tame & Quiet put together an album, Fight in Words, a hearty chunk of knotty post-rock to be released this summer. The mere fact that frontman Aaron Bartz and company are still plugging away is cause for celebration. The reformation of the super-hardcore outfit Garuda after a several-year hiatus probably had a lot to do with frontman Brian Waits' recent return to Fort Worth from California. And while JJ & The Rogues never really went away, the band hadn't released a studio recording in years until last month's Stare Down, a delicious new EP. Same goes for 41 Gorgeous Blocks, a pop-punk band that put out a new album, This Kills Me, after taking off a couple of years. And we all know the story behind Alan: Frontman and spiritual leader Chris Hardee finally put his perfectionist tendencies aside to release a nominee for Rock Album of the Year, The Universal Answer is Both. –– A.M.
ACOUSTIC/FOLK/PSYCHEDELIA
Combining classical and jazz influences, D. Anson Brody offers passionate but technically refined guitar and bass work as well as a soulful and intense vocal delivery. Singer-songwriter Jason Worley has assembled an alt-folkie's dream of local all-stars, Earthquake Country, to give breadth and detail to his anxious, playful lyrics –– the Dylanisms in his writing are pervasive but still feel fresh. Twentysomething Arlingtonian Nolan Robertson is the mastermind behind The Hendersons, a duo with drummer Zach Mayo that has resurrected spacey orchestral rock from the '60s and '70s while adding a digital twist. Ax-man extraordinaire Darrin Kobetich doesn't need any more praise, but last year's Songs for a Muse Meant was a remarkably rich, subtle, and evocative set of original compositions. Singer-songwriter Clint Niosi takes acoustic sounds to their imaginative and literary extremes and employs dark themes with an impish sense of humor. Brothers and musical co-conspirators Danny and Ben Hance are otherwise known as Secret Ghost Champion, a spiritually informed duo inspired by classic Southern rock as well as '60s psychedelic noodling. –– Jimmy Fowler
---
BLUES/SOUL
Fronted by soul sensation Keite Young, The Black & Blues are known for a sassy mix of blues and R&B. Calling to mind Stevie Ray in name and in sound, Dirty Pool is a trio known for carrying the Texas blues rock torch. One of Fort Worth's reigning guitar slingers and a longtime champion of the arts in North Texas, James Hinkle is no stranger to this category. Cadillac Johnson isn't the only ordained minister on this list (Keite Young's the other), and Cadillac's brand of blues with the Revelators has a decidedly spiritual message of suffering and redemption. Josh Weathers & The True+Endeavors are perennial champs here, having won the last two years, largely thanks to the band's formidable onstage energy. To be sure, Luke Wade & No Civilians is in the business of pop music, but there's a soul sensibility at play, from the horns and rhythm down to the vocals. –– Z.S.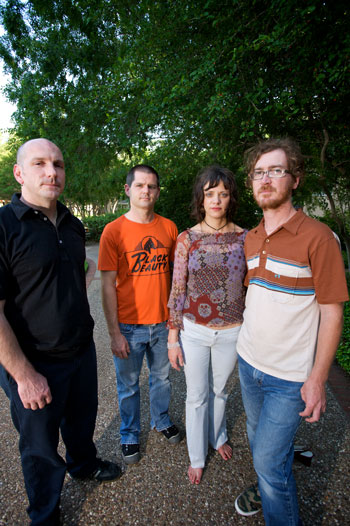 POP
Automorrow isn't as qualitatively pop as the other nominees, but the pop-punk trio has a knack for hooks that's undeniable. Even though the band's known for constantly releasing singles digitally, the guys are hard at work on a long-awaited new album. The five guys in Exit 380, with their stately, hook-heavy rawk, are also getting ready to release a new recording, their 900th in three years. With Green River Ordinance's recently released EP, Songs We Like from Before We Were Born, the young hometown heroes have put their patented jangly alt-pop twist on tunes as diverse as Tom Petty's "American Girl," The Band's "The Weight," and Fleetwood Mac's "Go Your Own Way." Although American Idol sent Tim Halperin packing in March, the singer-songwriter had already earned national fans for his melodic, keyboard-based pop tuneage. Casey James actually cracked the American Idol top three, and while he didn't win, he generated some sweetly hip, bluesy, audience-friendly songs to garner international acclaim. The self-proclaimed "indie-rock super duo" known as Sloan Automatic combines voice filters, electronica, and acoustic instrumentation to create a sardonic, effortlessly catchy pop vibe. –– J.F.
MALE VOCALIST
Whether fronting the prog-metal super-group EPIC RUINS or the bluesy Quaker City Night Hawks, Sam Anderson uses his raw yet ethereal voice to create moods. Alan's Chris Hardee is a longtime nominee in this category for his supple voice, sounding believable whether booming or whispering. The unique vocals of alt-folkie Taylor Craig Mills combine the best elements of choirboy purity with angsty introspection. Sean Russell employs his plainspoken, sweet-natured-sounding pipes artfully, locating every shade of hope or moodiness in a set of lyrics. Josh Weathers, with his big, brassy voice that's capable of flat-out flattening listeners, leads his True+Endeavors into some righteous white-boy soul and funk. Onstage, you can find China Kills Girls' Johnny Wenger barefoot and roaring his heart out, sending his pipes through the shredder again and again in high old-school punk fashion. –– J.F.
HARD ROCK
To most folks, "Hard Rock" means AC/DC, Nazareth, and Bad Company. But in this year's Music Awards, the term has been expanded to encompass smart and technically demanding pop-punk (Cityview), psychedelic blues (Jefferson Colby), a mix of grunge and electric-folk-blues (Stella Rose), and prog-rock that, while anchored lyrically in Conan–Buck Rogers fantasy, can be dustier than a ZZ Top shuffle and more ethereal than a Pink Floyd trip (EPIC RUINS). And, yeah, this year's list also includes some balls-to-the-wall "Hard Rock" (The Dangits, The Me-Thinks). –– A.M.
FEMALE VOCALIST
Elle Hurley of the electro-pop quintet Transistor Tramps manages to keep her delivery smooth amid clashing punk guitars and waves of synth. Tatiana Mayfield has attracted a lot of attention in these first few years of her career, both locally and internationally, and for good reason: She's got one heckuva set of pipes. Recently, she was a finalist in the Thelonious Monk International Jazz Vocalist Competition. Scat and bossa nova are just two of the styles she's dabbling in on her forthcoming second album. The music of Kristina Morland –– lo-fi pop with the occasional production flourish –– is never overwhelming, which is why her deft songwriting and haunting vocals sneak up on you. Texas Music starlet Maren Morris has been honing her craft for years, even though she's not even old enough to imbibe legally, and this year released her third album, Live Wire. Christa Russell goes further down that country road, with touches of blues and folk, and has a strong command over the depth of her voice. Elizabeth Wills, a self-described "confessional songwriter" and purveyor of Americana pop, has a secret weapon behind her music –– soulfulness –– that keeps her stuff from sounding like workaday Top 40 fare. –– Z.S.
JAZZ
The jazz on pianist/keyboardist Daymond Callahan's records, Music Society (2006) and last fall's Music Inspired by the Life with Ahmad Johnson, is of the smooth variety, but his style also includes some straight-ahead, neo-soul, and even hip-hop. Johnny Case, a perennial winner in this category, is perhaps most familiar to music fans as the longtime pianist at Sardines Ristorante Italiano, but he's also a rather prolific experimental artist, activist, and mentor. By day, trumpeter Zach Heffley is a corporate pilot, but the former member of UNT's Grammy Award-winning One O'Clock Lab Band moonlights as a bandleader with his Zach Heffley Quintet. Two years ago, singer Tatiana Mayfield released her debut album, From All Directions, with Erskine Hawkins while both were still students. Mayfield, who has racked up all sorts of plaudits for her singing, is currently at work on a follow-up album. Drummer and bandleader Adonis Rose is one of the most established cats on the Fort Worth scene. He works within the contemporary realm, but true to his NOLA roots, he also finds time for trad jazz –– he picked up a Grammy last year for his work on the New Orleans Jazz Orchestra's Book One. Bassist Paul Unger is just a little busy. He fronts his own jazz trio, has played bass for the Fort Worth Symphony Orchestra since 1995, and is involved in a dizzying number of other acts that blur the boundaries between classical and jazz, Latin-infused and the blues. –– Z.S.
---
R&B/RAP/FUNK
Should we just go ahead and say that either Rivercrest Yacht Club or Smooth Vega is going to win? Not so fast! Both previous winners have been lying low over the past year, playing only a smattering of shows and not releasing any records. Conversely, the other nominees have had breakout years. A-Roy, Big Cliff & J. Kush, and Dru B Shinin' released stellar albums –– the first two are on the underground tip while Dru's is pop-indie –– and Six2 put out a nominee for Song of the Year, "Monsta." –– A.M.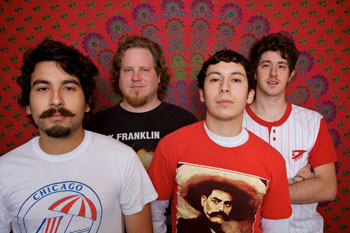 ELECTRONIC/DJ/DANCE
You've got a little bit of everything here this year. The lone DJ is easily the best-looking nominee: DJ Sexy9 is a runway-worthy young woman who's spun at some of the Fort's swankest clubs (Bar 9, Avalan, Red Goose) and also in Dallas. At the band end of the spectrum are nü-disco purveyors Shuttle and the bombastic synth-punk of Bass Drum. Analog Rebellion, the nom de disque of Aledo singer-songwriter Dan Hunter, puts out an album seemingly every other day, though they're all pretty decent: hyper-poppy and synth-happy. The purely electronic projects include Joe and the Sonic Dirt from Madagascar (né Hentai Improvising Orchestra's Matt Hickey), whose tuneage is full of sweeping sonicscapes and colors, and MicroD (né Automorrow's Michael DuFault), who's mostly a chiptune composer. –– A.M.
GUITARIST
Kavin Allenson's fellow Burlesonites might know him best as a folk-blues solo performer, but these days he's been exploring some experimental and Floydian alleyways with his electric instrument and array of F/X under the rubric Breaking Light. River Oaks' rockin' pride Tyrel Choat made his name brandishing his estimable chops in the technical-metal setting of Addnerim, but lately he's learned to bottle that six-string lightning in the more developed song contexts of '70s throwbacks Cosmic Trigger. Goodwin fans have long been accustomed to Daniel Gomez' unique use of knuckle-busting jazz chord voicings to put across the pop-rock tunage he pens; he also moves more gracefully than a large man ought to be able to onstage. A genuine product of the Fort Worth blues hothouse, James Hinkle has continually refined his sound, adding N'awlins spice and jazz fluency to his musical gumbo over the years. Darrin Kobetich's ax was forged in the flames of metal and mellowed around a Kerrville campfire. Today he essays eclectic solo explorations, theatrical accompaniments, and electro-acoustic experiments (the latter in The Panic Basket with Darryl Wood) with equal facility. Bill Pohl's wide intervallic leaps and nut-to-bridge arpeggios with The Underground Railroad are legendary, but his masterful technique is always held in check by a composer's sensibility. –– Ken Shimamoto
TEXAS MUSIC
Austin Allsup, the son of Texas music legend Tommy Allsup, continues in the raw-voiced-troubadour tradition with a moody new single, "Out of the Wind." Young Derek Larson & The Leavers coax a brooding folkie sound out of the country blues –– 2010's Takers and Leavers cements Larson as the thinking man's Texas musician. As the unofficial mayor of the White Elephant Saloon, Brad Hines epitomizes the rowdiness and sensitivity that informs the Fort Worth chapter of Texas Music. Joey Green Band has perfected its brand of ballsy and bratty but brainy Red Dirt tuneage. Burleson native Phil Hamilton released his debut album just last year. With muscular twang provided by his Backroad Drifters, he spins some heavenly, hummable Texas tales. Stephen Pointer Band has been burning up the Southwest, touring nearly nonstop since making a splash with the 2010 single "Lonely Lane." –– J.F.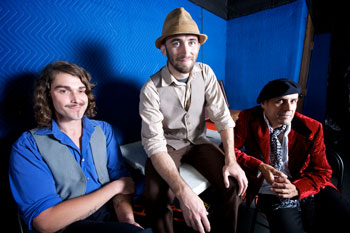 C&W
The twang is pure and the lilt sure in Scott Copeland's dusty, folk-influenced amalgam of country, Texas Music, and roadhouse rock. His songs have been recorded by big timers such as Cross Canadian Ragweed, Casey Donahew, and Mike McClure. Singer-songwriter Charla Corn has a honkytonk veteran's wise heart despite her hot-young-blonde appearance. The rascally Dan Family purveys some of the hardest-edged bluegrass you've ever heard: charging and relentless but undeniably true to hallowed traditions. Nobody throws a backwoods hootenanny like Fish Fry Bingo, whose live shows are full of foot-stomping, washtub-thumping, occasionally kazoo-blowing redneck ecstasy. Ginny Mac, old-timey with her accordion, cowboy boots, skirt, and hat, is deeply intelligent about matters of the heart and spends a lot of time in Nashville but never strays too long from the Fort. The Tejano-influenced Tejas Brothers recently released one of the most critically acclaimed albums of the year, Rich Man. –– J.F.
SONGWRITER
With the release of The Cold Open EP nearly a year ago, Chatterton's Kevin Aldridge again proved he could write about despair with clear-eyed intensity and without maudlin self-pity, a pretty damn difficult feat for any artist to pull off. As a songwriter, smooth-voiced neo-R&B crooner Nathan Brown, a.k.a. Browningham, gets ample mileage from an irony-tinged appreciation for smooth jazz/urban contemporary without obnoxiously trashing his inspirations. James Dewese and Jerry James of The Foxymorons understand that smart, self-deprecating indie-rock songs need solid structures and great hooks to score with listeners. Exhibit A: the duo's most recent album, Bible Stories. Calhoun's Tim Locke and Jordan Roberts, especially via their gorgeous new album, Heavy Sugar, display an almost effortless mastery of pop accessibility with harmonic, melodic, and lyrical virtuosity. The heavy psychedelia, catchy riffs, and pop-occult/mythical lyrics of EPIC RUINS are unlike anything else in town, with special thanks to the songwriting team of Jordan Richardson and Steve Steward. Veteran singer-songwriter Carey Wolff is mainly an acoustic storyteller with a literary sense for small details in everyday lives that shine an epic light. –– J.F.
SONG OF THE YEAR
"Come one, come all of you hideous souls" go the opening lines of My Wooden's Leg's "A Circus," the swaying, baroque, demented title track of the band's relatively new EP. "Monsta," by Six2 and featuring Yung Lott, Fat Daddy, and The GS Boys, is diabolically catchy with its central repeating keyboard line and sly dance-floor braggadocio. Meanwhile the lyrics to rapper A-Roy's "NC Blue" are more socially conscious, lamenting a dead-end town upon a backdrop of R&B-style keyboards and beat-boxy rhythms. The echoing guitar atmospherics and celestial choir voices in The Hendersons' "The Red Lotus" may render the listener comfortably numb (a good thing). The quiet urgency of Luke Wade & No Civilians' lament, "Strangest Angels," is exquisitely underscored by sexy horns and shimmery organ. The lovely acoustic guitars and gentle beats that lace through the folk country reverie "If That's Alright" by Derek Larson & The Leavers are reminiscent of '70s-FM radio pop at its best. –– J.F.
---
HARDCORE
Tough category, especially considering that some nominees are in transition. One of the oldest hardcore bands in town, Unit 21, recently disbanded, but former members and some guys from another nominee, Tolar, have formed Wild//Tribe, whose recently released debut EP, Endless Nights, punches your ears in the face. Another nominee, Magnus, a thrashy outfit that's been around seemingly since the dawn of time, has a new frontman –– and a new, peculiar name, U.N.R.A.V.E.L.E.R. And another nominee, the doom-metal duo Stone Machine Electric, has just landed a bassist, Hentai Improvising Orchestra's Terry Horn, though the bruising Om/Sleep-y stomp-and-grind of the two-man format was pretty badass. The remaining nominees seem to be doing just fine. Raging Boner is still on the trad-punk side of things, and the youthful trio 1945 is loud and heavy –– and amazing to watch in person. Young Andrew McMillan's mercurial prestidigitation on the eight-string guitar will flip your wig. –– A.M.
ARTIST OF THE YEAR
All of the nominees deserve props either for putting out spectacular new albums or, well, just being awesome. Burning Hotels did the unthinkable this year and traded in their money-making post-punk sound for a syrupy, rocky brand of new-school chill wave. The Orbans have been playing out like madmen, and the remaining nominees –– Calhoun, EPIC RUINS, The Foxymorons, and Whiskey Folk Ramblers –– all released remarkable albums. –– A.M.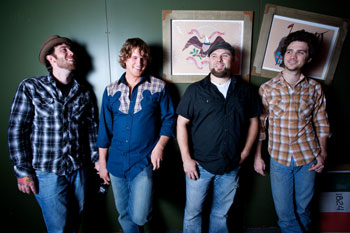 AVANT-GARDE/EXPERIMENTAL
Admittedly, our definition of "avant-garde/experimental" is by no means comprehensive. In fact, with the exception of the artfully noisy Hentai Improvising Orchestra, all of the nominees produce pretty straightforward, pretty no-nonsense rock 'n' roll, even though, yes, some of it may be giddily '60s-poppish (Fungi Girls), rollicking and clangy (Star Commander), purely indie but prettily lo-fi (Two Knights), gothic and orchestral (Pinkish Black), or proggy and hopelessly devoted to sci-fi (Urizen). –– A.M.
LIVE BAND
While all of the nominees sound good on tape, they sound really good in person. Led by a charismatic frontman, the twang-tastic, heavily tatted, and handlebar-mustachioed Joe Rose, Holy Moly offers a blast of C&W soaked in whiskey and slapped to the headlight of a barreling locomotive. The Hanna Barbarians are a bunch of twentysomethings straight out of a Grand Funk Railroad photo shoot: long hair, some shaggy beards, pearl snaps or vintage t's, bell-bottoms, and shades, dude. But these boys can puh-lay, tendering dense grooves and sludgy, wailing blues rock. My Wooden Leg cranks out gypsy-tinged roots music, full of sudden tempo changes, speedy fretwork, and frontman Michael Maftean's often nasally but always endearing vocal delivery. In person, the trio is a master class in precision and nuance. Another super-tight band is the funk-rocking Rabbit's Got the Gun, whose ability to shift time signatures is downright scandalous in its awesomeness. For a soul-enriching experience, there's nothing like a show by KatsüK, the Fort's only source of organic, often rocking psychedelia. Phantom Caste comprises young mods who have no problem capturing their atmospheric, Radiohead-ish sounds in live settings, not an easy trick. As for LAZËR, let's just say that dropping cheeky rhymes in a German accent while wearing nothing but Speedos and sneakers onstage goes a long way. –– A.M.
PRODUCER
Just about every article heralding the death of the music industry reiterates how home recording makes cutting an album possible for everyone, but most stories never mention the fact that not everyone knows how to work a band to its full potential, which is why you need a good producer. During Robby Baxter's stint in New York City, he helmed projects for megastars such as Moby and Flight of the Conchords, and, since his recent return, his knack for pushing local up-and-comers (The Hanna Barbarians, Skeleton Coast) makes him ideal for debuts. While Fusion Project Studios is small, you'd never know it from the sound of its records. Zaq Bell's skill lies in teasing out great sonics, but his ability to get bands headed in new directions is his real talent. Taking a cue from local MC Dru B Shinin', EyeJay got the hell outta Dodge (or Topeka, anyway), arriving in the 817 a couple of years ago with sticky beats and a Dr. Dre-like instinct for stickier melodies and arrangements. If there's a duo of producers who've seen it all –– and probably heard more –– Jerry Hudson and Jeff Ward are the guys, having done engineering, production, and, in Hudson's case, management for nearly 40 years. For that warm, vintage vibe, look no further than Hudson and Ward's Eagle Audio Recording. Will Hunt's Spaceway Productions is where to go for a full, slick, mod sound. He makes big hooks huge and tight grooves airtight. If your favorite local artist has been around a while, chances are he or she has recorded with Bart Rose, whose comfortable, elegant studio, Fort Worth Sound, lets bands shoot for sweeping auditory vistas. –– S.S.
RECORD LABEL
With the Big 5 fading into the red, indie labels have risen to prominence the way mammals took over from dinosaurs. The scenario is playing out across the globe, including here in the Fort. Simply put, the best way to describe the Dada Drumming sound is "harsh and heavy." The label presses the sculpted noise of acts like T.E.F. and Carlos Pozo, the ominous sludge metal of Four Days to Burn, and the relentless, hypnotic doom of The Great Tyrant, whose sole release, a posthumous one, is hotly anticipated. Nathan Brown has always followed his own muse, which is the best explanation for The Dead Media, an imprint that releases artists exclusively on eight-track tape –– Brown also will fix your broken eight-track gear, though finding the appropriate '78 Firebird to go with it may prove a little tougher. Staying true to the early days of DIY, Rescued From Life Records releases mainly 7-inches and cassettes of real punk and grindcore from bands you've probably never heard of (Wild//Tribe, Nuclear Sex Addicts) and a few you have (Bad Religion, Agoraphobic Nosebleed). On the forefront of local indie-rock labels is Saint Marie Records, whose roster includes a host of shoegaze-y acts like The Sunshine Factory and SWAY and singer-songwriters like Sweden's Niels Nielsen and Patrik Torsson. Smith Music Group is a Stockyards staple that's helped make Texas Music gargantuan, dealing in live albums recorded almost exclusively at Billy Bob's Texas. Not only does Spune Productions handle booking duties for Lola's Saloon and Hailey's, among other hip outposts, but the company also helps put out records by some of North Texas' most respected acts, including Telegraph Canyon, Doug Burr, and Seryn. –– S.S.
---
BASSIST
Screw you, Jack White, for giving the world the idea that bass guitar is superfluous — six strings might get you amped, and drums might make you dance, but it's the bass that makes you want to get busy. As recognizable for his perpetual look of mischief as he is for his five-string Ken Smith bass, Lee Allen has been laying down the subsonics in Fort Worth for years, currently in the Rivercrest Yacht Club. His impeccable skill and ear for tone are envied by anyone who's ever tried his hand at the low-end rhythm. Matt Hembree is a self-taught prodigy who can learn just about anything, whether it's the knotted prog of The Underground Railroad, the stoney dub of Pablo & The Hemphill 7, or the raw power of Goodwin, peppering his runs with playful dances around the root. Jeremy Hull is currently in Holy Moly, but his motto should be "Have bass, will travel," as he's filled in for everyone from Calhoun to Clay Aiken, bringing his indomitable jazz chops to bear where you'd least expect them. Serving up the thump that gets the Whiskey Folk Ramblers' crowds moving, Jack Russell works the upright like a demon showing off for Satan's hot girlfriend. Neil Schnell's imposing frame is matched only by his effortless skill, sense of humor, and massive pipes — he's almost as good a frontman as he is a sideman, and his melodic basslines are as unforgettable as he is. A prodigy in every sense of the word, Matt Skates is out there — whether exploring the boundaries of his Kaoss-padded J-bass (Shuttle) or providing heft to Western Swing (Ginny Mac), he's always enthralled with the musical moment. –– S.S.
COVER/TRIBUTE BAND
Why should you care about tribute bands? Because The Ramones just don't hit the road that much anymore, and Robert Plant is too over "Stairway" to care how much you want to hear it live. Years from now, at some TCU alumni event, a conversation will include "Remember Box of Rock?" The Big Mike-fronted cover band has been the king of Tuesday nights, packing The Moon with everyone from college kids to grizzled burnouts, all of them rocking to the best of the '60s, '70s and '80s. Assembled by bari-sax wizard Jeff Dazey, Dazey Chain is a Josh Weathers-fronted, soul-worshipping powerhouse of funk and R&B, shaking asses with blasts of Motown and Stax faves. With an attention to detail that includes a left-handed bassist, Me & My Monkey has been the pre-eminent Beatles tribute act around here for as long as anyone can remember — their gigs are great for when your folks come to town or for showing a young'un why the Fab Four still rules. Poo Live Crew has been packing bars and cracking people up for years, delivering hilarious versions of '80s and '90s hits –– even your "dancing" isn't as funny. Made up of a who's-who of longtime local rockers, Stoogeaphilia purveys a sturm und drang that's as great as it is loud. Covering the likes of The Dead Boys, Television, The Ramones, and even Alice Cooper, in addition to the titular Stooges, "The Stooge Band," as it's commonly known, reminds the kidz that punk used to be pretty friggin' dangerous. Velvet Love Box's spot-on accuracy is complemented by a wacky live presentation involving puppets (!) and relentless wit, making VLB one of the most in-demand party-starters around. –– S.S.
VENUE
The Aardvark has been a TCU-area mainstay for years, but it wasn't until comparatively recent renovations (including a kitchen serving some of the best bar food in town) that the club really began to shine — never mind that it's been a hotspot for every type of touring band coming through Cowtown for more than a decade. The "world's largest honkytonk" may be 30-plus-years old, but Billy Bob's Texas only gets better, perhaps being the most Texan of any Texas venue, where you can catch rising stars like Casey Donahew and Ryan Bingham as well as the remaining greats from when Outlaw Country was new. Under owner Cody Admire's vision, The Grotto has gone from a decent place to get a beer to a really great place to see a show –– the regulars and top-notch sound can only mean longevity. If Billy Bob's is the most Texan of Texas venues, then Lola's Saloon is the most Fort Worth of Fort Worth clubs, the place where out-of-towners can really get Cowtown, especially if they appreciate the most cutting-edge local and touring music, stellar sound quality, colorful regulars, and cheap hooch. One of the few places in town where you can hear live music almost every night, The Moon is devoted to fostering the scene and is also a great place to catch an out-of-town band opening for the best locals. Owner Chris Maunder puts his bills together with the care of someone assembling a ship in a bottle. Like a giant version of The Emporium in Dazed and Confused, The Where House is part club, part art space, and part whatever you imagine it to be. In its short existence, it's been the setting for some highly memorable (assuming you can remember) shows and wild nights, and it's been a resource for people who want to remain DIY without scaring other people off. –– S.S.
HALL OF FAME
T Bone Burnett's career has been marked by projects so consistently great (and so wide in range) that it's difficult even singling out highlights. He toured with Dylan on the legendary Rolling Thunder Revue, orchestrated A Black and White Night for Roy Orbison, and produced break-out albums by Los Lobos and Gillian Welch. Throughout his 40 years in the biz, he's intermittently released solo albums, but there's an inextricable link between Burnett and the better-known work he's racked up as a producer and soundtrack mastermind. Before overseeing the unlikely Alison Krauss-Robert Plant collaboration, he found success tapping into American roots music for O Brother, Where Art Thou? More recently, he reunited with a childhood friend and fellow Fort Worth native, the late Stephen Bruton, for Crazy Heart. –– Z.S.
It's kind of weird to think that one of the most recognizable names in '80s punk can be linked to Fort Worth Country Day School, but it's true. Before manning the traps in the near-mythical Austin-based, nightmarish meltdown known as Butthole Surfers, Fort Worth native King Coffey drummed in a local hardcore band called the Hugh Beaumont Experience, formed with some kids from that elite private academy. While not the original drummer, Coffey played on a studio session recorded by none other than Husker Du's Bob Mould. HBE disbanded in '83, and Coffey would later head to Austin to anchor (along with second drummer Teresa Nervosa) the freaks' core lineup, thereby carving his part in punk rock legend under the flickering carnage of car crash films, strobe lights, and frontman Gibby Haynes playing with fire. Apart from Coffey's continuing gig with the Surfers, he spent 1990 through '98 running Trance Syndicate, the Austin indie label responsible for records from out-there Texas bands like Dallas' Bedhead and Houston's Pain Teens. –– S.S.
Cuing the musicians on his 1967 hit "Memphis Soul Stew," saxophonist King Curtis –– born Curtis Ousley right here in Fort Worth –– called out, "Give me four tablespoons of boiling Memphis guitar." Answering him with a distinctive, descending double-stopped lick was another Cowtown native, Cornell (C.L.) Dupree. Before his death from emphysema on May 8, 2011, Dupree played on more than 2,500 recording sessions. Born on Dec. 19, 1942, he learned his trade in his hometown's clubs as a teenager and left to join King Curtis' band, The Kingpins, in 1962. Aretha Franklin took him on the road from 1967 to 1976. Dupree's style was clean, funky, and magnificently understated, and it's instantly recognizable on hits like Aretha's "Respect" and Brook Benton's "Rainy Night in Georgia." –– K.S.
Prince Lasha (pronounced (la-shay), born William B. Lawsha on Sept. 10, 1929, was a contemporary and I.M. Terrell High School classmate of his fellow free jazz pioneer Ornette Coleman. Like Coleman, Lasha had to go to California to make his musical impact. Moving to Oakland in 1954, Lasha –– an alto saxophonist who also played flute and clarinet –– teamed up with another alto player, Sonny Simmons, with whom he released several recordings. Lasha and Simmons also recorded with iconic innovator Eric Dolphy (on Iron Man) and with John Coltrane's former rhythm section of Elvin Jones and Jimmy Garrison (on Illuminations). Lasha returned to recording after a long absence in 2005 but died in Oakland on Dec. 12, 2008. He's an underappreciated figure whose music deserves to be heard. –– K.S.
Kelly Parker was a towering figure in Fort Worth's rock scene for almost a decade, from 1989 to 1998. Along with myriad co-owners, he opened and operated several night clubs, all of which played key roles in keeping live rock music going here. In 1989, he and his brother Michael Parker opened The Axis on the South Side, hosting such bands as Nirvana, The Lemonheads, and Fugazi, and giving The Toadies their first show. After closing The Axis, he went on to open three more clubs: Madhatters, The Engine Room, and The Impala, clubs that carried on the tradition of hosting indie touring acts and a wide variety of locals. Parker, who died last June, made this city a destination for great bands, gave countless local musicians their starts, and helped lay the foundation for the blossoming scene this city now enjoys. –– Eric Griffey