While you're sleeping this Saturday evening after doing whatever you normally do on Saturday evenings –– go to dinner, go to the movies, see a show, play a show, watch Dateline –– young folks, lots of 'em, will be piling into the banquet hall at 3000 Race St. for Takeover, a disco party inaugurated two weeks ago and now back for Round 2. DJs B-Lo, Sarah Battle, Eddie G, Hyphy, and Passthe40 will be on the wheels of steel from 3 a.m. 'til 8 a.m. Admission is $15 per person. "Disco party" and "wheels of steel" should tell you all you need to know about my knowledge of DJ culture.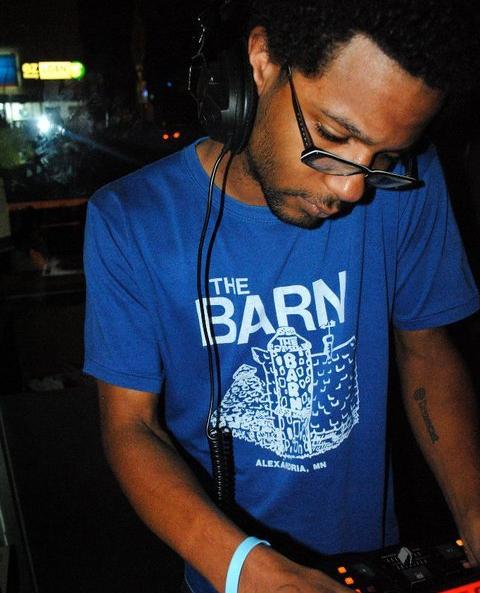 I'm not averse to it. I think dancing is fun. For other people. Mainly good-looking people who aren't dudes. I just missed the whole rave thing. At the peak of raving's popularity, I had just graduated from college and was old enough to drink legally –– tell me, why in the world would a freshly of-age person go anyplace other than a bar? (I'd heard that you couldn't drink at raves.) About a decade ago for whatever reason, DJ culture became mainstream. I guess young people still enjoy dancing. Good for them. I'd go to Takeover on Sunday –– purely for cultural-anthropological reasons –– but I don't want everyone there thinking I'm a cop. Or, worse, somebody's dad. Makes me uncomfortable. You go. Tell me how it went. I'll be home making gray hairs.
A really, really intrepid young person could, theoretically, party 24 hours straight this weekend, y'know, like 24 Hour Party People. Not that I'm recommending that. No, no, no. My intentions are always good, wholesome. Eee-yeah. Anyway, Davestock, a memorial concert for local musician Dave Osborn, who passed away last July, will take place Saturday and Sunday at The Where House (2510 Hemphill St., 817-913-7777). Set to perform Saturday: A Giant Dog, Sextape with Ronnie Heart, Animal Marriage, Sweat Lodge, Maren j. & The Bandits, Adam Bertholdi and friends, and Fort Worth Wild Life Club, plus DJs Big J, Mountblood, Anetix and Deejay Phlem, and Special Teamz and acoustic performances by Joe Kirkland, Jed Carpenter and Sunny Sultana, Hannah Cook, Fidel Campbell, and I Hate the Remix. (Who are all these people?) On Sunday: The Hanna Barbarians, Hoyohoto, Skeleton Coast, Peopleodian, Tiger of Bengal, and The Wolf, plus DJs Future Kiddd & Good Cat, TOMMYL33JON3Z, Red Sean, and Mikey Rodge and acoustic performances by Ryan Spear and Maurice Estrello. Admission is $10 cover per day or $15 for both days. BYOB. Eighteen and up only. All proceeds to benefit School of Rock: Fort Worth.
One last Music Awards tidbit: I do believe I owe The Orbans an apology. In my wrap-up of winners last week, I implied –– strongly –– that the best rock-winning quintet big-timed us. Only one band member showed up, and he plays in a couple of other nominees. Turns out, the rest of The Orbans all had very good reasons for not being there, one of which involved a newborn and ICU. Of course I feel like shit. I also failed to consider that all of The Orbans have been to every previous awards ceremony, dating back four or five years, leading bassist Cliff Wright to equate no-showing with victory. At least for The Orbans, whom I will personally chauffeur via rickshaw next year.
Contact HearSay at hearsay@fwweekly.com.