The guy whose looks, musicianship, and demeanor made him one of the coolest guys on the local rock scene in the 1970s and 1980s died in a motorcycle accident Friday, July 22, in Aransas Pass. Richard Mauch was 59.


Mauch (pronounced Mock) grew up as "Rick." The only ones calling him "Rich" were North Texans who came of age watching the legendary local rock group called Savvy jam in area clubs. In 1972 Mauch joined the newly formed band that already boasted a Rick — founder, singer, and drummer Rick Miller. Mauch wasn't fazed.
"He said, 'Ah, just call me Rich,' " recalled Savvy guitarist Steve Jones. "On the spot, he's ready to change his name. He'd never been Rich before. He reinvented himself at that moment for the good of the band."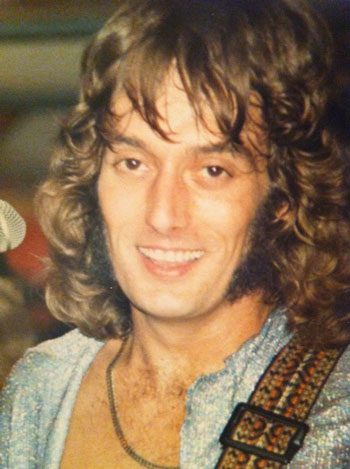 Savvy endured several early roster changes.
"We had a guitar player that just wasn't cutting it," Miller said. "Rich played a couple of songs with us, and we knew right away he was our guy. He had this rock 'n' roll look about him."
Savvy mixed original songs with pop covers and could handle complicated tunes by the likes of Yes, Kansas, Led Zeppelin, and Pink Floyd. Savvy's popularity soared after former Head East singer and guitarist Ricky Lynn Gregg joined in 1979. The dueling lead guitar attack of Gregg and Mauch was exciting, and both were considered heartthrobs onstage. And as a testament to Mauch, think about this: He was Savvy's lead guitarist and, at 27, a band veteran, and yet made room for Gregg, an ambitious 19-year-old ax-slinger who demanded equal spotlight time from the beginning. Few rock musicians are that selfless. "When I got in the band, he did give up guitar time and singing time to help me grow as an artist," Gregg said, "and I'm grateful."
One night Gregg carried a new guitar on stage, a beautiful B.C. Rich Bich. Not to be outdone, Mauch bought a new B.C. Rich Mockingbird a short time later and proudly showed it to his bandmates. "I grabbed it and lifted it up — and put it right in the ceiling fan," Jones said. "It put a little nick in the neck. I felt horrible. I said, 'I'm so sorry.' He was like, 'Oh man, don't worry. They don't even play right until they get that first scratch.' He was the nicest, coolest guy. I called him the Fonzie of the 1980s."
Controversy came after Savvy was snubbed at a Dallas music festival. In 1980, a Q102 battle of the bands contest would determine which local band would get to play at the Cotton Bowl for the coveted Texxas World Music Festival that included The Eagles, Cheap Trick, and Foreigner. Savvy won the contest, but the festival later reneged on its promise. Local news media covered the slight, and public outcry added to the band's reputation as hardscrabble rockers on the rise.
Mauch stayed with the band for 14 years. He was an aggressive guitarist with a tasteful touch and a soulful, smoky voice. "Between his flashy guitar playing, the edge he brought, his rock 'n' roll look — he was a good-looking guy who brought the women in — and, of course, his singing, he was the entire package," Miller said.
Savvy disbanded in 1986. Mauch worked as assistant manager at clubs owned by the Miller family until 1990, when he moved to Aransas Pass and became a master pipefitter. He was traveling to work on a Friday morning when his motorcycle collided with a pickup on a highway.
In recent years, Mauch made a habit of telling his former bandmates how happy he was. "Every time he would call, it was almost a carbon copy of the last conversation, telling us about his house in the country — he had 10 dogs, eight of them lived inside," Miller said. "It was an indication he'd finally settled into life. He had a good job, a good marriage, a wonderful home, the dogs he adored. Being in the rock 'n' roll business, people have an impression you're just going to be an old guitar player playing in a smoky bar somewhere and you're never going to have the white picket fence. But he had it. He might have even surprised himself. I think that's why he liked to talk about it so much."
Mauch is survived by his wife, Sandi; sons Christian Mauch of Fort Worth and Christopher Tabor of Seattle; daughters Vandy Cespedes of Fort Worth and Michelle Garza of Nashville; and his mother, brother, sister, and grandchildren. Christian Mauch is guitarist for the indie-rock band The Spiral Sound. He's been contacting Savvy band members in recent weeks to find out more about his dad's life; he called Gregg in Nashville earlier this week.
"He was so interested in his father and the Savvy days and what was it like to be local rock stars," Gregg said. "There were a lot of people who didn't get to see Rich play other than in the Savvy days. It was heartbreaking that his son Christian wasn't able to get the full Rich we got. [Christian] just wanted to hear about his father."
Mauch's friends are organizing a local memorial service. Details are forthcoming.