Staff writer Jeff Prince's recent Blotch post regarding a local judge ("FW Star-Telegram Is The Spin Doctor," July 25) made the Fort Worth Weekly switchboard light up like a Christmas tree as panicked, heartbroken women called in their concerns. Something in the story made them think Prince might be married and, therefore, no longer considered Fort Worth's most eligible bachelor and all-around stud … .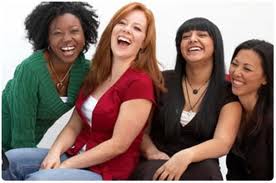 Hey, Prince, get away from that keyboard.
OK, Static here, with the real story. Seems Prince Blotch-slapped Fort Worth Star-Telegram writer Tim Madigan for his rose-colored report on 231st District Court Associate Judge Lisa Beebe, whom Prince's earlier cover story depicted as the loopiest judge this side of TV's Judy. One of the beefs about Madigan's story is that it names everyone involved except "a former Star-Telegram reporter" who was married to Beebe, and "a reporter from another publication" who called Beebe for an interview.
Prince was obviously the reporter "from another publication," but since he also once worked at the Star-Telegram, there was confusion. In recent weeks, a couple of women have approached Weekly editor Gayle Reaves, saying they didn't realize Prince was or had been married to Beebe. Fret no more, ladies. Prince has never married and remains available. And 51. Gray-haired. Paunchy. Reclusive. Drinks and smokes to excess. Plays a nice guitar, but you know musicians. … Kinda weird in general. So … uh … have at him.
Fly Like a Columnist
You might have noticed that Star-Telegram sportswriter Jennifer Floyd Engel, a.k.a. "The Little Ball of Hate," has gone missing from the daily sports pages. You'd think it might be considered news when a popular columnist leaves town after almost 15 years of covering local teams, but apparently the Star-T doesn't think so. The paper offered no explanation for her departure and didn't allow Engel to pen a farewell column. She's now a national columnist with FOX Sports and her first column focuses on this season's Philadelphia Eagles. Feedback has been great, if by great you mean terrible.
"Wow, this is one putrid landfill of a column," commented fly_eagles_fly (still an impressive comment since I have it on good authority that most Eagles fans are drunken illiterates). Other readers were put off by the column's reference to The Hills, a namby-pamby reality TV show that no self-respecting sports fanatic (or columnist) would watch. "Idiotic" and "lazy, half-assed reporting" is how flyeaglesfly96 summed it up.
Ouch. That national audience is tough. Our Little Ball of Hate might get out-hated in the real world, particularly when pissing off Eagles fans.