You might say I've been feeling the funk a little, and not the kind that comes out of Parliament's Mothership. More specifically, it's a summertime blues spawned from a host of disappointments led by the dreadful weather. See, I love summer, but the record-setting heat has made this season a total drag. I knew better than to trust that the cooler temps from last week were here to stay, but still, when the mercury crept toward triple digits on Monday, it kind of put me in one of those moods.


Academically, I like the irony of how the sun can totally scorch a sunny disposition, but in real life, I think it totally sucks. I took my low-level malaise on the road, looking for a change of scenery, which is why I ended up on Division Street. I guess I just wanted to be in unfamiliar surroundings populated by people I didn't know to mull over my troubles, so I got on Lancaster Avenue and wandered east. I skipped The Ozzie Rabbit Lodge. I passed the Sunshine Bar, then Caves. I'd been to Pearl's before, and when I saw all the cars in front of the Golden Nugget, I kept on going.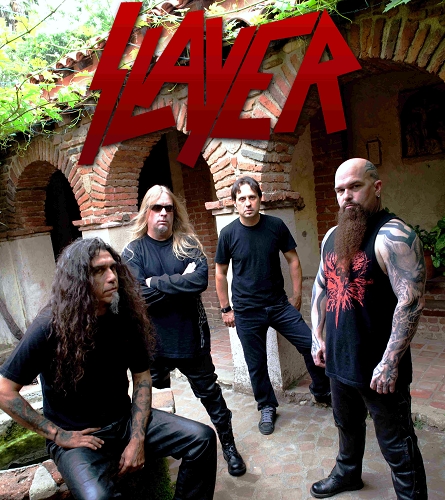 I eventually landed at Milo's. The last time I'd been there was in the fall of 2007. I think it had recently opened, and I'd had high hopes. Several musician friends and I had come from a studio in Dallas, and we wanted to get drunk and congratulate ourselves. As I recall, there were a lot of bros with sideways Hurley hats manhandling young women in Girls Gone Wild t-shirts. Or at least one, anyway. This was the sort of crowd that stuffed the jukebox with bands like New Found Glory and Brand New, purveyors of a genre of music that I like to refer to as The Story of the Yellowcard or Taking Back Thursday. (Do all of these bands go out of their ways to try to sound alike?) So my buds and I sat there talking smack on pop-emo bands, autotuning, and bros in sideways Hurley hats. I'm sure somebody noticed our less-than-enthusiastic attitudes (and anti-emo-punk look), because we got shitty service.
Since then, Milo's has changed hands a couple times, though I wouldn't actually say it has been reborn. When I slid into a barstool on Monday, I looked around for new stuff. Hmm. Everything seemed pretty much the same. The place is mostly dark, the bar counter illuminated by blue lights hanging overhead in funnel-shaped shades. Opposite the bar is a lounge area with a couple of pool tables, fenced off by a wooden rail and accented by some acrylic paintings. Beyond the pool tables is a pair of plush red couches bracketing a huge flat-screen TV. Beyond the counter, the place fades into a gloom of tables and comfortable chairs on casters. It looked like there was a stage at the end of room, and given that one of the owners is a music fan who used to be involved with the Hurricane Grill on Lower Greenville in Dallas, I suspect that there is probably occasional live music. Milo's web site advertises DJs, but it's under construction, and I couldn't determine when any music was actually happening.
The night's special included $2 wells and domestic drafts, so I ordered a whiskey and water. The bartender, a cute brunette named Jocelyn, asked about the book I'd brought with me. "It's from a series about important albums called 33 1/3," I said. "This one's about Reign in Blood by Slayer."
In a movie, her eyes would've lit up and she would've said, "Fuckin' Slayer!!!," and then we would've talked about how badass "Altar of Sacrifice" is. This being real life and all, she smiled and said something like, "Oh, that's cool." While it would've been awesome and remarkable to have hung out with a hot Slayer fan, she scored points by remembering my name after running my card.
The crowd that trickled in was small; Division's dives tend to attract regulars who are either blue-collar and middle-aged or twentysomething punks and hipsters, mixed with a lot of service-industry types. The people who bellied up to the bar at Milo's seemed to fall in the latter two categories. I didn't see any crooked hats, and the worst song I heard was the only Chili Peppers song I like. Overall, I'd say Milo's has a good vibe and good bartenders –– the guy who eventually took over from Jocelyn was pretty attentive too. I finished the Slayer book and another whiskey and water and hit the road, checking the forecast on my smartphone as I walked out. Tuesday was supposed to reach 104. Hell Awaits, I thought. –– Steve Steward
Milo's
501 E Division St, Arlington. 214-766-9707 (cellphone).
Contact Last Call at lastcall@fwweekly.com.