Fort Worth classical music composer Douglas Edward is probably best known for supplying dramatic violin to the art-rock project Alan and to Brandin Lea's defunct February Chorus. Edward is not known as a pop-rock singer-songwriter, though you'd be forgiven for thinking that once you've listened to 3 A.M., the 15-track debut album by his Dr3am Orch3stra. Featuring contributions from more than a dozen of North Texas' finest musicians, including Chris Hardee (Alan), Kevin Aldridge, and Damien Stewart (Goodwin, Pablo & The Hemphill 7), the album is pop in the broadest sense but in the broadest sense only.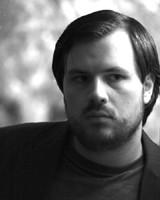 Though the songs are accessibly structured, they're mostly classically based –– Edward is a classically trained musician, after all. Even the straight-ahead tracks glisten with classical flourishes (piano, timpani, trumpet) and, much like Alan's music, feature splashy, almost out-of-control walls of sound. 3 A.M. offers several traditionally classical tracks, including the Coplandian "Symphonic Introduction," the diabolic-sounding "String Sextet," "My Night" (a piano-and-vocal duet that could be an aria, starring angelic soprano Danya Rojas), and "Unabated Piano," kind of a weeper. The most Alan-esque track is "Holograms," a loud, dramatic, many-tentacled beast replete with anti-Alan screamo vocals. In between some of the tracks are ambient interludes: no time signatures, no melodies, just waves of soothing noise. Edward sings on all but three tracks, even though he's clearly not a singer. "In some ways, I think it was good for me to face my insecurity with singing, even if it was taking away from the song's potential," Edward writes in his online liner notes. Most of the songs were written in 2001 and 2002 and were recorded piecemeal. Edward held off on releasing the material until after Hardee released Alan's amazing five-years-in-the-making debut, The Universal Answer is Both, earlier this year. The last track on 3 A.M., "Final Goodbye," resembles all the songs from the 2006 album by Top Secret … Shhh!, a project by 3 A.M. contributor Marcus Lawyer. On "Final Goodbye," each contributing musician was asked to sing the same song without hearing the other contributors. The result is pretty moving. "The fact that this piece was able to come together the way that it did amazes me," Edward writes. "In some ways, it's a mini version of how this entire album came to be: just a guy with a dream who became surrounded by some seriously talented musicians."
Hentai Improvising Orchestra has always flirted with groove, perhaps too much for hardcore noise aficionados and not enough for, well, everyone else. At the Fort Worth band's most recent show, at Doc's Records & Vintage, grooves (and melodies) reared their neat, proper, clean, undoubtedly flaxen heads –– but only long enough to provide their service of enticement, of drama, and make way for more unbridled, organic racket-making. No one in North Texas does noise better than HIO (and not only because few other North Texas musicians are as committed to bringing the noise). After the Cowboys lose on Sunday, head on over to The Cellar (2916 W Berry St, 817-923-6116) to catch HIO with Houston/Fort Worth's The Systems of Stereophonic Transmissions.
Contact HearSay at hearsay@fwweekly.com.