Lola's Saloon (2736 W 6th St, 817-877-0666) will be full of Budweiser, facial hair, and sad-sacks on Saturday, when the alt-country-before-alt-country-was-cool Fort Worth quartet Woodeye reunites for a farewell-to-farewell-shows show with two other fine Fort Worth outfits, one old and one new, with the "old" being the hard-driving Me-Thinks and the "new" being the alt-country quintet Badcreek.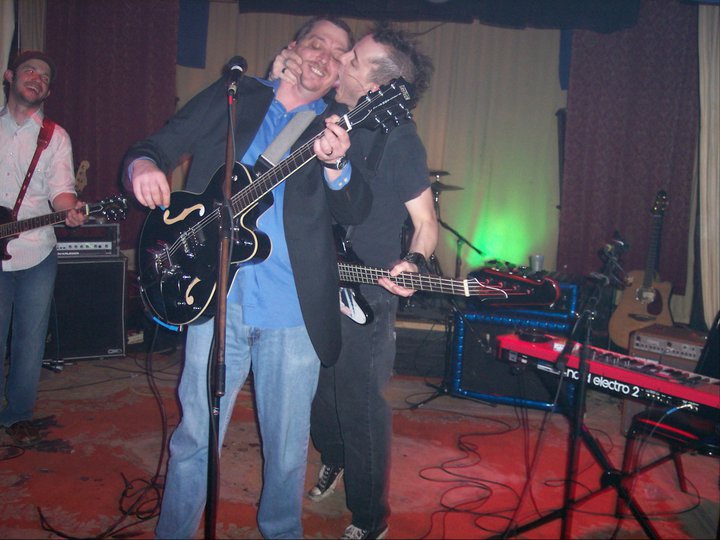 Woodeye broke up in the mid-'00s, and the last time the band played was a couple of years ago at Lola's. The main reason that reunion shows have been so few in number is that Woodeye guitarist Scott Davis and drummer Kenny Smith have for years been playing in the backing band of marquee singer-songwriter Hayes Carll, with Austin as their headquarters. "We try to get our schedules together every once in a while, because all of us love that [Woodeye] music so much," said Woodeye frontman Carey Wolff. "Plus, it gets the fans off our backs." In addition to playing pretty much every song off Woodeye's two albums, the band will also throw in maybe some new material that Wolff's written specifically for Woodeye –– Wolff also writes music for his solo project and for The Grackles, a trio that also includes guitarist John Stevens (Sally Majestic, ex-Confusatron) and bassist Neil Schnell (The Missile Men, Velvet Love Box, The Elfmen). "The Woodeye stuff is little more rocked out," Wolff said. "Those guys," including Woodeye bassist Graham Richardson, "bring their own style to the songs. They take something I write that's kinda simple and make it into, y'know, a decent rock song." Woodeye will go on at midnight-ish. "We want to give people that old Wreck Room kind of feel to [the show]," Wolff said, referencing that dearly departed West 7th rock club. "We have a good time when we get together, and it's good to play again. And we want to help the local economy."
Former Fort Worthian-cum-Austinite Marcus Lawyer will be back in town on Thursday, playing Lola's as part of the backing band of The Migrant, a.k.a. Bjarke Bendtsen, a Copenhagen resident/native who travels the world making music and a couple of years ago made a record with The Theater Fire's James Talambas ("Calhoun, Dove Hunter Recording," Feb 17, 2010). The bill also features Dallas singer-songwriter Jacob Metcalf and two members of Telegraph Canyon: frontman Chris Johnson and violinist Tamara Cauble. Cover is $6-8.
Contact HearSay at hearsay@fwweekly.com.