Last week, Chow, Baby offered an elegiac tribute to Sardines Ristorante Italiano, a recently departed, fondly remembered Italian restaurant that quickly reincarnated into Studio 80, a dance club themed around the decade that saw the end of Led Zeppelin and the beginning of AIDS. You might wonder why the regular food columnist talked about a bar before I did, but we can chalk it up to couple of things.


For starters, Chow, Baby and I have never gotten around to coordinating our columns, largely because of the writer's anonymity — maybe I'm a jerk, but I just don't want to drink with someone wearing a paper bag over his or her head. Secondly, everyone's favorite Unknown Critic talked about the highs and lows of Sardines' cuisine vis-à-vis its new incarnation's upcoming menu. And then there's a last reason: my lack of journalistic diligence.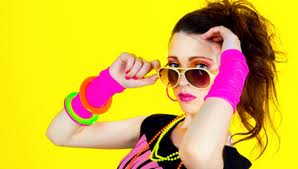 Lazy, slackerish, lacking follow-through — call it what you will, but back in October, I'd dropped by the erstwhile Sardines to see what was up, based upon the rumored transition I'd heard about a couple of weeks earlier. The bartender was pretty reticent; Sardines closed, and I came back a week or so later, after I'd seen an ad for the new bar — replete with its name in really big font — in that week's Weekly. In the entryway, a young woman writing specials on a chalkboard directed me to landlord Louie Jacobini. "He'll tell you everything," she said.
I walked into the bar, introduced myself, and asked, "What's up with Studio 80?" Jacobini smiled but declined to comment, promising to talk to me on November 20, when everything would be "ready to go." I thought that was a little weird, given that they were already putting up their drink specials, so I asked him why. He told me that he didn't want to give away what he was doing "to the competition."
Really? Because you named your bar Studio 80 and ran an ad in the paper — I'm not sure if obvious is descriptive enough. I was annoyed, but I figured I'd come by in a couple Sundays, per the owner's request. I walked out the door and went to The Grotto next door to figure out how I was going to fill the rest of that week's column.
Then the November 12 issue of the Weekly came out, and when I opened it to the Eats page, I totally had one of those son-of-a-bitch! moments. Chow, Baby's eloquent contemplation on the past and future of the building's eats basically broke the news I wanted to, even though the piece focused more on high hopes for the fare by new chef Pam Pride. Still, I was disappointed I didn't get the dirt on the transformation. (As much as I like old dives, I like breaking it up with the fresh and clean, so to speak.) Despite getting scooped by my secretive colleague, I figured I might as well check out the place anyway. I popped in Saturday night during a set change at The Grotto.
I'm not going to mince words. Studio 80 looks like a combination of a laser-tag course and a strip club. Sardines' original bar still remains, and it's as elegant as ever, but the dominant feature of the whole place is the somber blue glow from lights illuminating the walls from the floor. Apart from a stoplight near the doorway and some soft light from the resto's original fixtures, Studio 80 is definitely dance club-dark, though not so dark that you can't see the framed posters of '80s blockbusters on the walls.
While I didn't care one way or the other about the music (though I will cop to liking Duran Duran and Madonna), the posters were the part that kind of depressed me. Never mind that they made me think of Movie Trading Company circa 2025. I guess I'm just not moved by the '80s. I mean, shit, I was in pre-school when Scarface came out, and I cared way more about Jerry Rice, LEGOs, and Optimus Prime's funeral than Haircut 100. I may love Red Dawn and Ghostbusters, but they don't make me want to party any more than Ronald Reagan's jelly beans do. And anyway, when I think of '80s music that I actually like, I think of Mel McDaniel and Metallica.
Still, Studio 80 is clean and classy, and there aren't a lot of places like it in town. If you wanna dance, it looks like a fun place. I think that for an owner tying a nightclub to a particularly odd theme is iffy, but if the bar diversifies its DJs and the food really does kick ass, I think Studio 80 will build a crowd, regardless of how old its visitors were when the Berlin Wall crumbled or when The Wall hit number-one. ­­— Steve Steward
Contact Last Call at lastcall@fwweekly.com.