OPENING:
Shame (NC-17) Michael Fassbender stars in Steve McQueen's drama about a New Yorker whose struggles with sex addiction come to a head when his sister (Carey Mulligan) visits him. Also with James Badge Dale and Nicole Beharie. (Opens Friday in Dallas)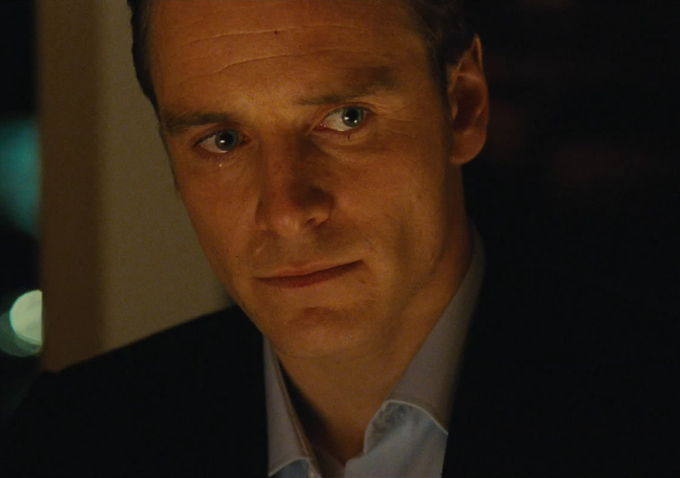 The Interrupters (NR) Steve James (Hoop Dreams) directs this documentary about three former Chicago gangsters trying to stop inner-city violence by treating it as a disease. (Opens Friday in Dallas)
The Man Nobody Knew: In Search of My Father, CIA Spymaster William Colby (NR) Carl Colby's documentary reveals secrets about the career of his father, the former agency director who served under President Nixon. (Opens Friday in Dallas)
The Sitter (R) Jonah Hill stars in David Gordon Green's farce as a suspended college student who has a wild night babysitting the kids next door (Max Records, Landry Bender, and Kevin Hernandez). Also with Sam Rockwell, Erin Daniels, Jessica Hecht, D.W. Moffett, Bruce Altman, Nicky Katt, and Method Man. (Opens Friday)
3 (NR) Tom Tykwer (Run Lola Run) directs this drama about a longtime married German couple (Sebastian Schipper and Sophie Rois) who both fall in love with the same man (Devid Striesow). Also with Annedore Kleist, Angela Winkler, Alexander Hörbe, Winnie Böwe, Hans-Uwe Bauer, and Peter Benedict. (Opens Friday in Dallas)
Arthur Christmas (PG) This overstuffed but fairly clever British animated film is about Santa Claus' younger son (voiced by James McAvoy) who commandeers the old man's sleigh on early Christmas morning — along with his retired Santa grandpa (voiced by Bill Nighy) and a stowaway elf (voiced by Ashley Jensen) — after Santa (voiced by Jim Broadbent) and Arthur's heir-apparent older brother (voiced by Hugh Laurie) miss delivery of one girl's present. The nice early bits about Santa's high-tech operation staffed by ninja elves and some unexpectedly complicated dynamics in Santa's family eventually give way to an overdose of Christmas cheer, but it goes reasonably well until then. Additional voices by Imelda Staunton, Marc Wootton, Ramona Marquez, Michael Palin, Robbie Coltrane, Joan Cusack, Rhys Darby, Jane Horrocks, Andy Serkis, Dominic West, Eva Longoria, and Laura Linney.
Courageous (PG-13) Alex Kendrick appears to be regressing creatively in his latest Christian drama. In addition to directing and co-writing, he stars as a deputy sheriff who vows to become a better father after his young daughter is killed in an accident. Every scene in this male weeper seems to end with a guy putting a fatherly hand on someone's shoulder and dispensing a homily on how a man should behave. The acting is terrible too. A few well-executed action sequences can't counteract the stifling preachiness of this exercise. Also with Ken Bevel, Ben Davies, Kevin Downes, Robert Amaya, Angelita Nelson, T.C. Stallings, Rusty Martin, Taylor Hutcherson, and Renée Jewell.
The Descendants (R) Alexander Payne's films are about unremarkable people, which makes the star wattage of George Clooney an odd fit with this story (based on Kaui Hart Hemmings' novel) about a wealthy Hawaii lawyer trying to raise two daughters (Shailene Woodley and Amara Miller) after his wife is rendered comatose by a boating accident. The movie (an opening night selection at the recent Lone Star Film Festival) just misses masterpiece status, but there's still much to like. The writing is sharp, the landscapes are beautiful, and even the small roles are brilliantly acted. Woodley is a real find, and Clooney is terrific even though he's miscast. The film never achieves the exquisite balance of comedy and pathos that it's going for, but it's very good. Also with Judy Greer, Matthew Lillard, Nick Krause, Beau Bridges, and Robert Forster.
Happy Feet Two (PG) Because 6-year-old kids can't resist the sight of cute animated penguins singing and dancing to Justin Timberlake songs. This sequel to the 2005 hit is even weirder and messier than the original, with Mumble (voiced by Elijah Wood), his young son Eric (voiced by Ava Acres), and two other penguin chicks forced to save the rest of the colony after they're stranded by shifting ice shelves. The best thing here is a subplot about two krill (voiced by Brad Pitt and Matt Damon) who seek life beyond their school. The voice actors bring energy, but their efforts are lost among the general clutter, which includes a colony of Adelie penguins who worship a puffin (voiced by Hank Azaria) who has convinced them that he's a penguin who can fly, a promising idea that goes nowhere. Save your money (and the 3D surcharge) for the other family films now out. Additional voices by Robin Williams, Alecia "Pink" Moore, Hugo Weaving, Common, Richard Carter, Anthony LaPaglia, and Sofia Vergara.
Hugo (PG) Martin Scorsese's children's fable brings out the primitive, elemental magic of filmmaking. Based on Brian Selznick's remarkable illustrated novel The Invention of Hugo Cabret, this movie stars Asa Butterfield as a 13-year-old orphaned boy who winds the clocks in a 1930s Paris train station when he and a girl (Chloë Grace Moretz) discover that her embittered adoptive father (Ben Kingsley) is Georges Méliès, a genius of early film who's now a neglected toy shop owner. Scorsese uses the 3D technology with unprecedented subtlety, giving depth and complexity even to throwaway shots of desk clutter. The story runs into a few wrong notes and dead spots in the early going, but the splendid segments depicting Méliès' creations of his fantasy films are enough to give even the most jaded moviegoers a new appreciation for the power of cinema. Also with Sacha Baron Cohen, Helen McCrory, Michael Stuhlbarg, Emily Mortimer, Ray Winstone, Richard Griffiths, Frances de la Tour, Christopher Lee, and Jude Law.
The Ides of March (PG-13) Like the other movies George Clooney has directed, this political thriller is stylish, literate, well-acted, and icy cold to the touch. Ryan Gosling portrays a campaign strategist whose errors in judgment lead him to information that could destroy a presidential candidate (played by Clooney himself). Based on Beau Willimon's play Farragut North, the film has some sharp writing and a deluxe cast that pays dividends (especially Paul Giamatti and Evan Rachel Wood). Yet the movie fails both as a broad critique of American politics and as a human tragedy. It's still a neat little story about a clever guy maneuvering out of a tight spot of his own making. It should have been more. Also with Philip Seymour Hoffman, Marisa Tomei, Jeffrey Wright, Max Minghella, Michael Mantell, Gregory Itzin, and Jennifer Ehle.
Immortals (R) Once again, video director Tarsem Singh (The Cell, The Fall) astonishes the eyes with fantastic digital backdrops and kinetic, stylized fight choreography while numbing the brain with dull characters and a simple plot that somehow manages to trip over its own feet. In this loose interpretation of Greek mythology, Mickey Rourke stars as the villainous, deicidal King Hyperion, who seeks a mythical bow that will give him the power to unleash the legendary Titans from their prison inside Mount Tartarus. Hyperion's army of fearsome, masked marauders is opposed by Theseus (Henry Cavill), the peasant leader of the Hellenic resistance. The film is front-loaded with hasty exposition and scenes that are pretty much smashed together, which unfortunately obscures a subtext on the power of faith — albeit faith in Zeus and Athena and stuff. Tarsem sucks as a storyteller, but the scope of the guy's imagination is breathtaking; the sweep of set pieces such as a village cut into a sheer cliff or the magnitude of a giant fortress' wall are amazing, like Holy Mountain with 100 times the budget mixed with the metopes of the Parthenon come to life. Also with Frieda Pinto, Stephen Dorff, Luke Evans, Stephen McHattie, Isabel Lucas, and John Hurt. –– Steve Steward
In Time (PG-13) This truly odd sci-fi thriller takes place in a dystopian society where time is used as currency, poor people die at 25, and rich people live indefinitely without aging. Justin Timberlake plays a working-class rebel who falls afoul of the law when a rich man who wants to die (Mark Bomer) gives him a century, which leads to him kidnapping an heiress (Amanda Seyfried) in order to redistribute time to the poor. Director Andrew Niccol renders this parallel reality in antiseptic surfaces and harsh light, and instructs his actors to play like they're mummified. The result is a mishmash of wayward satire and logy action thriller. For a movie built around a crime spree, this feels curiously low-energy. Also with Cillian Murphy, Vincent Kartheiser, Alex Pettyfer, Johnny Galecki, Yaya DaCosta, and Olivia Wilde.
---
J. Edgar (R) Clint Eastwood turns the fascinating life of J. Edgar Hoover into a slog. Leonardo DiCaprio plays the FBI director from youth to old age, as he turns the bureau into the modern crime-fighting unit that we know but also uses it to spy on his personal enemies. Dustin Lance Black's script is always intelligent, but director Eastwood can't resist turning this into a historical pageant, pitching all the scenes at the same low temperature and failing to give a sense of why Hoover inspired such awe and fear. The only time the movie explodes into life is during a violent lovers' quarrel between Edgar and Clyde Tolson (Armie Hammer, stealing the movie). The rawness of that scene only accentuates how dull the rest of the movie is. Also with Naomi Watts, Josh Lucas, Jeffrey Donovan, Dermot Mulroney, Stephen Root, Lea Thompson, Jessica Hecht, Ken Howard, Christopher Shyer, Denis O'Hare, and Judi Dench.
Jack and Jill (PG) Adam Sandler probably gets his buddies together every couple of months and asks, "Anyone need work? You cool on money, Dav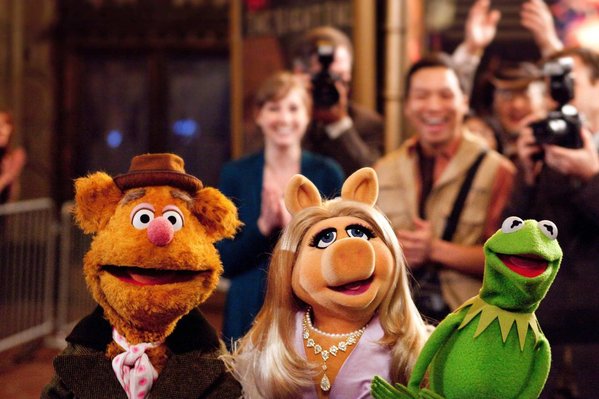 id Spade? Or do we need to make a movie?" While helping his buddies/SNL also-rans pay their rents is admirable, he could at least stop making such terrible movies. This one might be Sandler's worst, as he plays the titular Jack as well as Jack's twin, the shrewish, mannish, needy, fat-assed, fortysomething, parrot-owning Jill. Jack is an ad exec whose awesome L.A. life is totally upended by an extended holiday visit by his much-loathed sibling. Of course this movie is filled with cameos by regulars Allen Covert, Norm MacDonald, Tim Meadows, and probationary Sandler Friend Nick Swardson, not to mention Johnny Depp, playing himself, and Al Pacino, also playing himself, whose part is the plot point driving the second half of the movie. If you care, Jack has to get Al to be in a Dunkin' Donuts commercial, and when Pacino becomes obsessed with Jill, Jack scrambles around trying to hook them up to make the deal happen. Jill, perhaps wisely, finds Pacino repulsive, falling instead for Jack's gardener, Felipe (Eugenio Derbez), who in turn provides a gateway for Sandler to make Mexican minstrelsy so atrocious even Speedy Gonzalez would say, "That's fucked up, ese." Also with Katie Holmes, Elodie Tougne, Rohan Chand, and Dana Carvey. — S.S.
Like Crazy (PG-13) Drake Doremus' roundly overrated romance stars Anton Yelchin as an American college student who tries to keep his relationship with his British girlfriend (Felicity Jones) alive after she's barred from re-entering the U.S. The movie focuses so much on mood instead of plot that it turns out weirdly forgettable, and while the story is reportedly based on the filmmaker's own life, he doesn't tell us anything about long-distance relationships that we don't already know. Jones brings asperity and sweetness to the role, and Doremus occasionally captures the mood perfectly (the final shot), but not enough to raise this movie above the ranks of other earnest indie dramas. Also with Jennifer Lawrence, Charlie Bewley, Oliver Muirhead, Finola Hughes, Alex Kingston, and Chris Messina.
Midnight in Paris (PG-13) Woody Allen's charming paean to the City of Lights stars Owen Wilson as an aspiring writer who's magically transported from present-day Paris to the city in the 1920s, where he gets to rub shoulders with Picasso, Gertrude Stein, and F. Scott Fitzgerald. The contemporary characters like the writer's shrewish fiancée (Rachel McAdams) and her phony ex (Michael Sheen) don't add much, but the movie kicks into gear whenever it takes place in Lost Generation Paris, with frequent laughs and a breezy tone. Watch for Corey Stoll's amusingly brusque performance as Ernest Hemingway. Also with Marion Cotillard, Tom Hiddleston, Alison Pill, Léa Seydoux, Gad Elmaleh, Adrien Brody, Kathy Bates, and Carla Bruni. — Cole Williams
Moneyball (PG-13) Based on Michael Lewis' book, this drama tells how Oakland A's general manager Billy Beane (Brad Pitt) and his assistant (Jonah Hill) built a winning baseball team on a budget by upending the sport's conventional wisdom and acquiring underrated players. Pitt and Hill are starkly different comic actors, and the chemistry between them never quite takes, even though they do fine work on their own. Writers Steven Zaillian and Aaron Sorkin turn the story into some good comedy, but repetitive scenes keep this from achieving the streamlined momentum of The Social Network, the movie this so badly wants to be. Still, the ending is near magical, with Billy finding value in sports and life beyond the wins and losses. Also with Philip Seymour Hoffman, Chris Pratt, Stephen Bishop, Arliss Howard, Reed Thompson, Brent Jennings, Kerris Dorsey, and Robin Wright.
The Muppets (PG) It's good to have Kermit and his gang back. Much like the movies that Jim Henson's creations made during their late '70s-early '80s heyday, this newest big-screen adventure features leisurely pacing, musical numbers, smartly self-referential jokes, celebrity cameos, and a big show to top everything off. Co-writer Jason Segel stars as a man who takes his girlfriend (Amy Adams) and his Muppet brother to L.A., where they must foil an evil oil baron (Chris Cooper) by rounding up Kermit, Miss Piggy, and the others to put on a show to save the Muppets' old studio. The movie gets off to a ragged start, but Bret McKenzie's songs are often uproarious (especially the power ballad "Man or Muppet"), and the show at the end is vintage Muppet zaniness. The movie brings the Muppets' spirit into a new era intact. Also with Rashida Jones, Jim Parsons, Zach Galifianakis, Alan Arkin, Sarah Silverman, Kristen Schaal, Emily Blunt, John Krasinski, Neil Patrick Harris, Selena Gomez, James Carville, Rico Rodriguez, Judd Hirsch, Dave Grohl, Ken Jeong, Leslie Feist, Mickey Rooney, and an uncredited Jack Black.
My Week With Marilyn (R) Michelle Williams' performance as Marilyn Monroe is the main reason to see this diverting but largely empty exercise in nostalgia. Simon Curtis' drama takes place on the set of the 1956 film The Prince and the Showgirl, with Monroe's skittish behavior driving everyone nuts, including director Laurence Olivier (Kenneth Branagh). The script is based on two memoirs by Colin Clark, who shows up in the film as a boring third assistant director (played by Eddie Redmayne) in whom Marilyn confides. Williams locates Marilyn's crippling shyness and self-destructiveness without indulging in any histrionics. Yet we don't learn anything about Marilyn that we didn't already know. This movie isn't about anything. Also with Judi Dench, Toby Jones, Dougray Scott, Dominic West, Zoë Wanamaker, Julia Ormond, Derek Jacobi, and Emma Watson.
Pastorela (R) Emilio Portes' comedy about an actor (Joaquín Cosío) who makes trouble when his small Mexican town casts someone else as the Devil in its annual Nativity play. Also with Carlos Cobos, Eduardo España, Ana Serradilla, and Ernesto Yáñez.
Puss in Boots (PG) Five years too late. The feline adventurer voiced by Antonio Banderas is a funny character, but he was introduced to us in Shrek 2 back in 2004, which is why this spinoff feels so stale. In this tale, Puss must team up with his ex-best friend Humpty Dumpty (voiced by Zach Galifianakis) and a beguiling pickpocket (voiced by Salma Hayek) to steal some magic beans that'll lead them to a golden-egg-laying goose. The movie gets off to a nice start, and the animators clearly have fun animating the ungainly Humpty. Yet an extended flashback sequence derails the film's momentum, and the relationship between Puss and Humpty never carries the weight that it's supposed to. Additional voices by Billy Bob Thornton, Amy Sedaris, Constance Marie, and Guillermo Del Toro.
Real Steel (PG-13) For a movie with such a silly premise, this is far more entertaining than it should be. Hugh Jackman stars in this drama set in the near future as a down-on-his-luck owner of giant boxing robots, who enjoys an unlikely run of success after unexpectedly having to take charge of his unacknowledged 11-year-old son (Dakota Goyo). The rock-em-sock-em robot action falls apart at the end, but the thing is carried off with an unusual amount of conviction, and Jackman in particular looks revitalized. Watch for a cameo by screenwriter John Gatins as a tattooed mohawked lowlife fight organizer. Also with Evangeline Lilly, Anthony Mackie, Kevin Durand, Olga Fonda, Rick Yune, Hope Davis, and James Rebhorn.
Tower Heist (PG-13) Brett Ratner's plush comic thriller wants badly to be awesome but enjoys only a few isolated moments of awesomeness. When a Bernard Madoff-like financier (Alan Alda) is placed under house arrest in his deluxe Manhattan apartment tower, the building's manager (Ben Stiller) recruits a small-time neighborhood thug (Eddie Murphy) to help the building employees steal back the money that the financier conned them out of. The premise is clever, but hole-filled plot shifts all the weight onto the comedy. Some of the jokes land but not enough of them. Even though the street-hustler role rejuvenates Murphy, his partnership with Stiller and the chemistry among the cast as a whole doesn't yield much. The movie's a modest little diversion, but it should have been much more. Also with Gabourey Sidibe, Matthew Broderick, Casey Affleck, Michael Peña, Téa Leoni, Stephen McKinley Henderson, Zeljko Ivanek, Jessica Szohr, Heavy D, and Judd Hirsch.
The Twilight Saga: Breaking Dawn — Part I (PG-13) The fourth film in this series has a fourth new director in Bill Condon, and the constant change of directors seems to be keeping these films from finding a consistent tone. After Edward Cullen and Bella Swan (Robert Pattinson and Kristen Stewart) get married, they're both shocked to find that she's pregnant and that the baby she's giving birth to might not only be killing her but also might threaten the peace between the vampires and the werewolves. The plot twists are surprising if you haven't read the books, but the director fails to generate any suspense or even block or edit scenes with any sense of rhythm. It looks like this series might end without producing a single good movie. Also with Taylor Lautner, Billy Burke, Ashley Greene, Kellan Lutz, Peter Facinelli, Jackson Rathbone, Elizabeth Reaser, Nikki Reed, Mía Maestro, Maggie Grace, MyAnna Buring, Jamie Campbell Bower, Anna Kendrick, and Michael Sheen.
A Very Harold & Kumar 3D Christmas (R) Our favorite Asian stoner pals (John Cho and Kal Penn) are back in top form, having to find a new tree on Christmas Eve after Kumar accidentally burns down Harold's tree. Along the way, they sling in-jokes at each other, become claymation figures, run from Russian mobsters, almost kill Santa Claus (Richard Riehle), pick up a waffle-making robot that falls in love with Kumar, acknowledge that they're getting older, and take part in a fabulous dance number with Neil Patrick Harris. With better use of the 3D than you find in most Hollywood blockbusters, this is great surreal fun. Also with Paula Garcés, Danny Trejo, Danneel Harris, Thomas Lennon, Amir Blumenfeld, Bobby Lee, Elias Koteas, RZA, Jordan Hinson, Patton Oswalt, Eddie Kaye Thomas, and David Krumholtz.
DALLAS EXCLUSIVES:
Empire of Silver (NR) Christina Yao's drama stars Aaron Kwok as a Chinese man in 1899 who must decide whether to take over his father's banking business or strike out on his own path. Also with Tielin Zhang, Hao Lei, Ding Zhicheng, and Jennifer Tilly.
Melancholia (R) Kirsten Dunst stars in Lars von Trier's latest film as a bride-to-be who undergoes a spiritual transformation as a rogue planet threatens to collide with the Earth. Also with Charlotte Gainsbourg, Alexander Skarsgård, Kiefer Sutherland, Jesper Christensen, Stellan Skarsgård, Udo Kier, Brady Corbet, John Hurt, and Charlotte Rampling.
Young Goethe in Love (NR) This German film by Philipp Stölzl (North Face) stars Alexander Fehling as the 23-year-old aspiring poet in 1772 who falls for a woman (Miriam Stein) who's engaged to someone else. Also with Moritz Bleibtreu, Volker Bruch, Henry Hübchen, Hans-Michael Rehberg, and Burghart Klaussner.