Yes, boys and girls, every year around this time, your trusty local music columnist props you up on his sturdy knee, maybe pets you a little (ah, c'mahn!), scans his library of newish local CDs, and — without you even whispering in his ear — offers you what you really want: a slice of the best of the best. Now, there have been great years in the past, '05 and '09 especially. But since I've been writing about indie Fort Worth music every week for nearly 10 years and have listened to more Fort Worth CDs than anyone would bother to imagine, I have to say there's never been a year quite as awesome as 2011.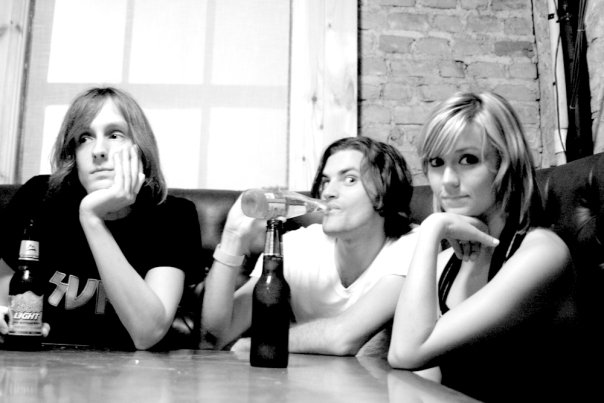 We'll get into albums next week, but for now, we've got HearSay's (Very Loosely Ordered) Top 10 Local Songs of 2011. Shall we? Surely! 10. "Some Easy Magic," Fungi Girls. Imagine surfing zombies. That's pretty much what these three Cleburne lads conjure up via their spooky mélange of rapid-fire riffage, mercurial drums, and hazy vocals –– frontman Jacob Bruce sounds as if he's broadcasting from a beach blanket bingo party in hell. 9. "Famous," Killa MC. The Fort Worth rapper's flow is quick and precise and, complemented by a head-bobbing beat and a weird siren looping into a melody here, helps elevate him above the rapping rest. 8. "Race for the Rabid," Perdition. A turbo-charged tank of blistering, no-bullshit power-punk. The vocal harmonies during the shout-y chorus are killer. 7. "Beard," Burning Hotels. The leadoff track from Burning Hotels' sparkling eponymous CD is a composite of several passages that are distinct enough to be their own songs. Each is super-catchy. And co-frontman Matt Mooty's stylistically masculine voice will melt your pants. 6. "Here in Hundreds," Phantom Caste. Shimmering guitars, a driving but soft beat, and frontman Paul Cooksey's haunting, ethereal vocals manifest inner space sublimely here. 5. "Where Are You Now?," The Will Callers. Recently released digitally for free/donation download as part of a four-song EP, this tune is a blast of raw grit and boogie, with cranky dual riffage and a simple, twinkling, magical Byrds-ish bridge. 4. "Nothing Here Worth Staying For," JJ & The Rogues. I'm pretty confident that no one –– in Fort Worth or elsewhere –– is doing what this band is: a little jangly, early Elvis Costello (replete with wordy, mostly non-rhyming lyrics) mixed with echoing Raspberries fuzz and, courtesy of frontman Joshua Townley's semi-whiny but emotive Donald Fagen-ish voice, some Steely Dan. Brilliant. 3. "Bible Black Lincoln," Quaker City Night Hawks. Slow-burning but blazing swamp blooze, all gravelly guitars, splashy drums, and frontman Sam Anderson's incomparably soulful vox. 2. "Gotta Be Free," The Apache 5. Featuring an unadorned Zakary Thaks-ish barre chord riff, a groovy and buzzing Hammond B-3, and a fall-away chorus of Who-esque proportions, this track off the Fort Worth quartet's debut EP, Big Black Smoke, may ultimately go down as one of the all-time local greats. 1. "I'm a Ghost," Stella Rose. Recorded live as part of the annual Fort Worth Weekly Music Awards compilation CD, this song by the Fort Worth/Austin trio comes on soulfully, somberly, just a descending folk-blues chord progression, somewhere between Zep and Grand Funk Railroad, and opens wide into a jaunty chorus that's alternately glorious –– thanks to the vocal harmonies from frontman Stephen Beatty and bassist McKenna Madget –– and crushing, with the bite of a big ol' boosted guitar. Though Stella Rose's neo-grunge remains exceptional, more stuff like "I'm a Ghost" surely wouldn't hurt. Keep your ears peeled for the band's forthcoming CD and, next week, for my Top 10 Local Albums of 2011.
Contact HearSay at hearsay@fwweekly.com.