I got a little back-to-the-future jolt when I walked into Aventino's Risorante for a recent weekday lunch. I thought maybe my DeLorean had hit 88 mph, and I had messed up something in the past that changed the present. Fortunately, I knew the real deal — that this family-owned Italian eatery, a Camp Bowie staple for 26 years, is now operating on Version 3.0.


The original incarnation was replaced by son Derrick Paez' vastly different nuovo version in 2009. The new-fangled Aventino's shut down last year, leaving the area Aventino's-less for about 11 months. But, as of a couple of weeks ago, a reasonable and comforting facsimile of the original ristorante is open for business again, a few blocks away from the old site.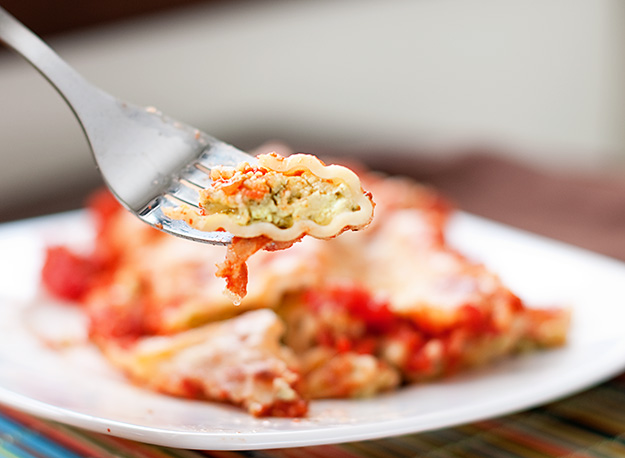 Aventino's first opened in 1982, providing the Ridglea area with a quirky, authentic neighborhood Italian restaurant. Then prodigal son Derrick went away to the Culinary Institute of America and worked for eight years at several chichi New York restaurants. Gotham filled his head with some big ideas, and he came home and took over the family business, and voila! He updated the menu and décor and transformed the Italian neighborhood gem into a chic, upscale Italian bistro.
Aventino's 2.0, though well received by food critics, got a less-than-warm reception from the regulars who had loved the old place. As business sagged, Paez reached out to media outlets and Facebook followers, asking them to come in, even if just for a drink. About a year ago, amid personal issues and poor sales, Paez closed the family business he had reinvented.
The 3.0 version is the brainchild of Erica Paez Hight, sister of Derrick, and her husband Chris Hight, and it should please the faithful who craved the original ambience and menu. The wagon wheel chandelier hasn't reappeared, but the décor captures the relaxed upscale vibe that v 1.0 boasted. There are white tablecloths and beautiful flowers, though the dining room is by no means stuffy. The walls are a little barren, and the glass storefront is in dire need of some curtains (the sun reflecting off car windshields nearly blinded Chow, Baby), but then it's been open only a couple of weeks.
The food, not as adventurous or cutting-edge as brother Derrick's menu, is classic, dressed-up Italian comfort food. However, returning to the old menu is trickier than it might seem: Many traditional dishes now seem boring to more sophisticated diners. The homemade meatballs in tomato sauce ($6.50) were underwhelming though inoffensive. But whatever flavor and creativity the meatballs lacked was more than made up for by the beef carpaccio and garlic bread ($11.50). The paper-thin beef — topped with a house- made Dijon sauce, capers, olive oil, and black pepper, — was divine. It's everything that was great about the old school. While technically simple, it still requires an artful hand to bring out the best in the ingredients.
One section of entrées is kind of like choose-your-adventure pasta. You select either fettuccini or spaghetti and then pick the sauce. The Aventino's sauce ($10.75) was Italian-grandmother authentic, with green peas, ham, onion, and bacon swimming in a decadent alfredo sauce. The manicotti ($10.50) was less inspired but every bit as authentic. The pasta tubes were stuffed with three rich, gooey cheeses that produced only one real flavor note. Old-school giveth and taketh away.
The world is a better place with Aventino's in it. There can never be enough family-owned neighborhood bistros doing something unique — even if it's unique only in its utter devotion to a culinary (and family) tradition. Thanks be to Marty McFly, I don't need a time machine to get there.
Contact Chow, Baby at chowbaby@fwweekly.com.