Is there anything more agonizing than dating? If you younglings think I'm talking about your pimply dramas, fuggetaboutit. I'm referring to the cold, cruel world of being a food-addicted, neurotic writer on the wrong side of the big 3-0 whose idea of dressing up means putting on sweat pants without holes in them. But I've been hitting the snooze button on my biological alarm clock too often. So, a few nights ago, I got gussied up and met my potential Chow, Mate in the outer reaches of Fort Worth's McSprawl, where I found true love — and I'm not referring to my date (well, not yet, anyway).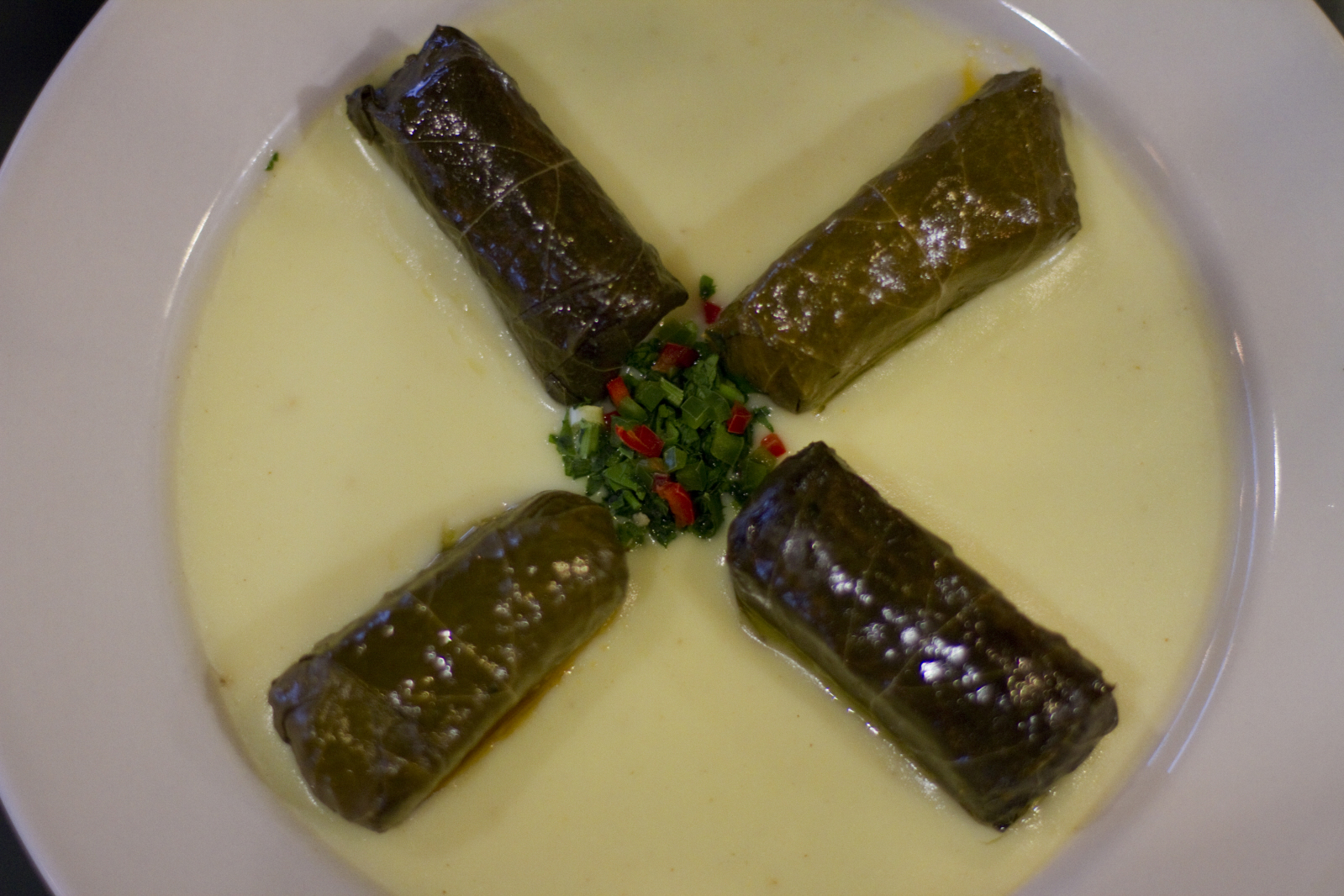 A few months back, I mischaracterized north Fort Worth, near Keller, as a "barren culinary landscape" (Bacon Burgers, July 6, 2011). As it turns out, I just hadn't spent enough time exploring that part of the Fort. I'm not suggesting that North Beach Street is the new Avenue des Champs–Élysées, but the area is developing at an impressive rate. My new favorite spot in that neck of the woods is Two Brothers Bistro, an eclectic Greek/Cajun restaurant. Fortunately for me, there's enough great food on Two Brothers' menu to wash the taste of crow out of my mouth. Acting, for once, like a civilized adult, I successfully fought the urge to plant my face in the plate. (I'm going to invent one of those bracelets — like the WWJD — to remind myself to chew.)
Two Brothers, like everything in the North, is set in a strip mall. But it boasts a huge bay window, and the sleek décor was elegant enough to make me forget there was a tanning salon as well as an esthetician in the same shopping center. The atmosphere is unpretentious but unmistakably upscale. The menu is kind of all over the place — featuring classic Greek, Cajun, and steakhouse fare — but everything was well-prepared and flavorful.
We decided on a sampler of four appetizers ($16) of dolmathes, spanakopita, hummus, and tabouli. My date had never eaten at a Greek restaurant, so I felt very cool and worldly describing the various dishes. The highlights were the fresh, moist dolmathes, served in a pool of zesty lemon and cream sauce, and the delicate, flaky spanakopita, a layered spinach pie that crumbled on the fork like a light quiche.
As we were ordering, our adorable server (one of the owners, as I later found out) actually encouraged us not to fill up on the appetizers. I figured he was either underestimating how much food I could put away or trying to subtly suggest that I had the glare of a bird of prey about to swoop down on some carrot-noshing rabbit (I get that look sometimes). As it turns out, he was just really enthusiastic about our entrée choices — as he should have been.
The problem with doing double duty as food columnist/date was that I didn't feel comfortable telling my companion what to order. The potential beloved requested extra time to decide, so I ordered first. Result: we both ended up ordering fish. My grilled Norwegian salmon ($17) was oily, flaky, and downright luxurious. Its honey Dijon mustard sauce added a little sweetness, which provided a nice offset for the garlicky julienned veggies and aromatic basmati rice pilaf. The components worked harmoniously, and the presentation was stunning and meticulous. The tilapia ($16), served with a French country-style Provencal sauce, was more subtle in its flavor but equally successful. The sauce's browned-butter base brought out the natural sweetness of the generously portioned fillet.
The date went pretty well, and we'll be seeing each other again. I must have disguised my bestial table manners — that or my date was cool about sharing a meal with a wild animal. Regardless, if you want to really impress someone, Two Brothers Bistro is the way go — but be sure to wear your nice sweat pants.
Contact Chow, Baby at chowbaby@fwweekly.com.