Like the proverbial 800-pound gorilla, bassist Paul Unger does exactly what he wants when he wants (or at least when he isn't holding down his regular gig with the Fort Worth Symphony Orchestra) –– whether it's exploring the music of Argentine tango composer Astor Piazzola, duetting with exploratory drummer Max Oepen, or recreating John Coltrane's masterpiece A Love Supreme.


Back in December, Unger was at Scat Jazz Lounge, celebrating the release of Flipside, the first CD in a decade from the jazz trio of the same name, in which he performs with saxophonist Dave Monsch and drummer Dennis Durick.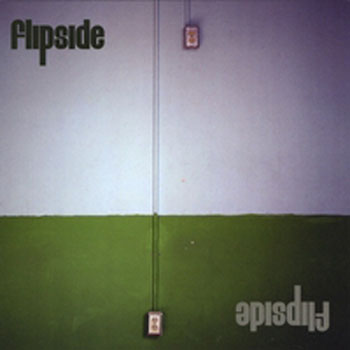 It's hard to figure why these guys aren't more popular in the Fort (unless it's because two of 'em are from Dallas). Granted, they've never gigged here with the frequency and regularity of, say, Johnny Case or Bertha Coolidge. But their music is both scintillating and accessible. Unger's a soulful virtuoso whose formidable technique is occasionally augmented by the tasteful use of electronics on his stand-up bass. Monsch is equally adept on tenor and soprano horns and has been known to color Flipside's sound with Art Ensemble of Chicago-inspired "small instruments." Durick's a muscular polyrhythmic powerhouse who can also make his time float with the deceptive delicacy of a Roy Haynes or an Alan Dawson.
All three men contribute material to the disc. Durick's "Curse of the Lucky Man" kicks things off with a dancing groove worthy of the classic Coltrane quartet before Monsch essays the song's sprightly theme on soprano. The drummer's "Texican Fat Pants" winds its way through a steeplechase of tempo changes, and Unger's "Safe at the Cheeseplate" is a greasy slab of mutated fatback R&B, with a spacey Fender Rhodes interlude by guest Jesse Chandler, who also contributes organ to the gospel-tinged closer "Afternoon Nap." The bassist's "Walter Marches In" opens with an elegiac arco solo, then it's off to N'awlins for a funereal dirge that gives way to a sassy second-line strut. The most sonically striking pieces here, though, might be Monsch's brief "Lonely Hag," a flute-led lament, and the spoken-word piece "The River," both of which employ overdubbing.
Cop Flipside via CD Baby or the old-fashioned way: y'know, at a show. –– Ken Shimamoto
Doug Funnie's Fallout
Bedford nerdcore rapper Doug Funnie's newest collaborative album, Mixtape Vol. 2: The Fallout, boldly showcases an odd cross-section of a small part of Fort Worth's rap and rock scenes. The 12-track effort from December opens with a barrage of mostly head-bobbing hip-hop tracks that, eight songs in, abruptly gives way to a discordant variety of rock-oriented samplings. With the final track, the whole affair devolves into a rap-rock whimper by The Morning Circuit, Funnie's band, whose sound is one part Rage Against the Machine and two parts –– how to put this gently? –– Limp Bizkit.
Fallout's rock selections range from the palatable, like the emo-laden "Quasars by Proxy" by punk quartet The Pajammas, to the downright baffling, like the cover of Deathcab for Cutie's "I Will Follow You into the Dark" by upstart proto-punks Perdition.
Although it's nice to see local artists reaching across genres to support one another, the discontinuity here threatens to derail the entire album. And that's too bad, because the six rap songs between the intro and the punk stuff offer, for the most part, a spirited glimpse at some killer rhyme-dropping 817 talent. In addition to Funnie, there are standout performances by two gems: 22-year-old Arlington rapper Phantastik the Phenom and the sharp-tongued Kyeyote, a Chicago native turned Bedfordian who shines on several impressive tracks. –– Matthew McGowan
Bravo Zulu's Days
By the time Bravo Zulu put out its debut EP, the four-track All Our Days …, in December, the trio had already garnered some attention as a live act. But a lot of the interest followed bassist Chad Sones, fresh off the break-up of the much-loved cut*off, a Fort Worth act that had started to come into its own with the release of Packaged Up for Beginners in 2008 but broke up two years later. For Bravo Zulu, Sones joined with brothers guitarist-vocalist Leonard Schilling and drummer Steven Schilling, who last played together in the late-'90s group Matty Girl. Most of the material on All Our Days … is –– for better and worse (though mostly for worse) –– at home with the alt-rock of that time. Despite the harmonies on display, "Summer People" gets the record off to a dark start, with thrashing guitars and drums and a pulsing bass line, but only in the song's last, mostly instrumental minute does the band achieve an enveloping, original sound. "Waiting," with its opening jangle and rapid acoustic strumming, is slightly reminiscent of The Who –– Leonard's growl, however, is more angst than libido. Slowing things down for the closing track, "All Our Days," the trio finally hits a home run, generating a tune that quietly chugs along while Schilling, vulnerable but not overwrought, makes a heartfelt offer to change. Bravo Zulu puts forth some good ideas on its first release, but occasional stale alt-rock predilections muck things up a bit. –– Zack Shlachter l