Old Gal
Critic's choice: Rita Vinson
Neighborhood activist Vinson, retired from a 30-year career with the U.S. Department of Housing and Urban Development, has been an energetic and effective protector of Eastside neighborhoods — and by extension all of the city's neighborhoods — for decades. Four years ago, Rita led the Brentwood-Oak Hills Neighborhood Association and other homeowner groups in successfully blocking a shady developer's plan to chop up an acre into small plots and chop down more than 100 old-growth oaks. She was a tough negotiator in getting hefty signing bonuses with Chesapeake Energy for the area's residents on leases that included some of the city's most stringent environmental protections. More recently, she ruffled feathers by opposing the Fort Worth City Council's decision to allow payday lenders to expand their presence in some of the area's poorest neighborhoods — after the largest one in the area, Cash America, "donated" a strip of choice land to the city.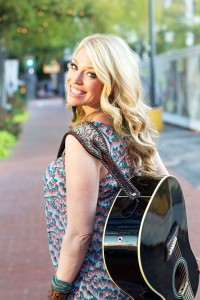 Free Spirit
Critic's choice: Torry Finley of 1919 Hemphill
Though barely 20 years old, Finley –– a musician and longtime volunteer at the Southside DIY space 1919 Hemphill –– has earned a reputation among 1919 regulars as a kind of wise-beyond-his-years figure who instantly puts folks at ease and encourages their creative sides with his gentle wit and playful spirit. A hard worker with a wicked sense of fun, he's developed "hanging out and doing stuff" into an art form.
Underrated Pro Athlete
Readers' choice: David Murphy, Texas Rangers left fielder
Critic's choice: Kari Lehtonen, Dallas Stars
With the Rangers in ascendance, the Mavericks coming down from a title, and the Cowboys sucking up all the oxygen in the room as usual, the Stars don't get much press. So you could be forgiven for overlooking the hockey team's backstopper. Despite missing a chunk of the season, Lehtonen finished just behind Stanley Cup-winning Jonathan Quick in wins and save percentage. He was also one of the league's best performers in shootout situations, with a .769 save percentage. All this, and he wears a mask with Chuck Norris on it. The Helsinki native is a valuable pillar of stability as the Stars look to build themselves into contenders again.
Athlete (Almost) Worth His/Her Salary
Readers' Choice: Josh Hamilton, Texas Rangers center fielder
Critic's Choice: Elvis Andrus, Texas Rangers
Jeter schmeter. The best shortstop in baseball, by far, is Elvis Andrus. And he'll cost $37 million to $52 million less than the Yankees' overrated shortstop, throughout the duration of their respective contracts. This season, the Rangers' 25-year-old whiz kid will make $2,375,000 — a drop in the bucket by Major League Baseball standards. Aside from having otherworldly defensive range at arguably the most important position on the field, he is enjoying his best year at the plate — despite constant requests to bunt from manager Ron Washington. He's a young all-star, playing a premium position at a relatively low salary. The best part is, his best years are ahead of him.
Use of Taxpayer Money
Critic's choice: Phyllis J. Tilley Memorial Bridge, Trinity Park, FW
This $3 million pedestrian and cycling bridge over the Trinity River, connecting the Cultural District with downtown, was just dedicated on Aug. 25. Named for a founder of Fort Worth's Streams and Valleys group, the 384-foot span of gleaming steel was paid for with a combination of taxpayer-funded federal grants, local bond money, and private donations. It's a beauty.
Neighborhood Group
Critic's choice: Fort Worth League of Neighborhood Associations
This is the umbrella group for all of the local neighborhood associations around town, and they are a force to be reckoned with on citywide issues. This year, their primary fight was to keep city hall from lifting the moratorium on wastewater disposal wells (for the gas drilling industry) within the city limits. The efforts of FWLNA and others caused the city council to ban the disposal wells outright in April. That's a huge win for residents.
Example of Gumption or Grit
Critic's choice: Mayor Betsy Price's spill
A concussion and broken collarbone didn't keep Fort Worth's mayor down for long. She fell off her bicycle in June and dinged herself pretty good. Still she stuck to her busy schedule at city hall and by August was back on her bike.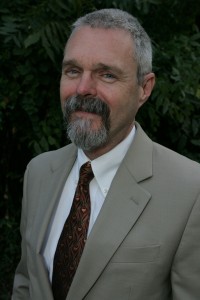 Watchdog
Critic's choice: Jim Ashford
This Fort Worth activist has battled gas drillers over noisy compressor stations, filed ethics complaints against city officials, and been a constant thorn in city hall's side. Ashford is firm and impassioned, but he maintains an even keel and rarely raises his voice. That approach often works best in Fort Worth.
Blog
Critic's choice: House of Modern Vintage
Like most fashion/lifestyle blogs, House of Modern Vintage doesn't burden itself with literary aspirations. But the brainchild of a young, exceedingly fashionable, and photogenic TCU alumnus is full of information and inspiration. She can transpose her own wonderful freehand art onto a coffee mug, sing the praises of a great pair of shoes, or emote over a great indie-rock band without ever sounding pedantic or cute — just wide-eyed and charmingly excitable. As M Elizabeth Designs, she also makes her own gemstone jewelry.
Preserver of History 
Critic's choice: Quentin McGown
As anybody who's taken one of McGown's famous bus tours knows, the fourth-generation Fort Worthian and Tarrant County associate judge knows Funkytown with an almost eerie intimacy. Where many passersby might see a vacant lot or rundown inner-city park, he sees the campsite of a rowdy 19th-century cattle drive. You see a pretty old Victorian mansion; he sees the setting of some turn-of-the century Texas saga. Call it a freaky historical third eye. McGown's also the author of several photo-histories of Fort Worth, including Fort Worth in Vintage Postcards and Historic Photos of Fort Worth.
Unused P.R. Slogan
Critic's choice: "Betsy Price: A little better than Moncrief"
Eight years of Mike Moncrief as mayor were seven and a half too many. The oil-rich trust-fund politician ushered gas drillers into the city limits, protected them, kept residents in the dark for as long as possible, and ignored or bullied everyone who expressed concerns about safety or pollution. When ethics at city hall were questioned, Moncrief gutted the Ethics Committee. And so on and so on. Moncrief's successor is more open, friendly, and accessible. But the gas drillers still enjoy the red-carpet treatment, the Ethics Committee is still in shambles, and so on and so on.
Hype
Critic's choice: Yu Darvish
A Texas Rangers front office that let pitchers C.J. Wilson and Cliff Lee slip out of town was more than willing, in January, to throw $60 million at an unproven Japanese slinger named Yu (prompting 60 million bad puns, such as "Yu got to be kidding!"). The kid has star potential, the brass assured us. Turns out the hype was real. By July, Darvish was named an All-Star.
 Best-Kept Secret
Critic's choice: Tarrant County Democratic Party, 2806 Race St, FW
Gasp! There's an official Democratic organization in Tarrant County, and it's actually doing some pretty cool stuff. Executive director Keith Annis says voters here are in a position to make a big difference in the political future of the state, and he's working to get out the vote for the county's four Democratic nominees. A little blue in a sea of red is a nice change of scenery.
Sign of the Apocalypse
Critic's choice: The noisy gas leak near Meadows West
Forget that whole Mayan calendar thingie or the global warming-induced scorcher of a summer. It must have sounded like the end of the world on July 20, when the residents of Meadows West neighborhood in southwest Fort Worth heard a sound "like jets going over" coming from the XTO drilling site across the river in Benbrook. Loud, unexplained noises coming from a gas-drilling site tend to make people nervous. Eventually the word leaked out (har har) that the noise was caused by a small amount of gas escaping from a ruptured pipe and that the neighborhood was never in danger. Maybe so, but if ever Fort Worthians could hear the apocalypse coming, they'd have sworn it was that day.