Last February, Marquis informed his bosses at both the competition and Jeunesses Musicales about his intention to leave, despite having no job prospects at the time.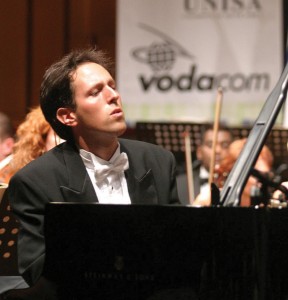 "I think life is like a car on a slope," he said, using his hands to illustrate a car facing uphill. "If you're not moving forward, you're sliding back. After 10 years, I went to my bosses [at Jeunesses Musicales and MIMC] and said, 'Time to go.' "
Leaving in such a considered fashion was important to Marquis. "If I'm going and talking to people to find a new job, it's a small world," said Marquis, referring to the world of classical music. "Everyone knows everyone. I have profound respect for these guys. I don't want you to learn from someone else I'm looking to go."
He agreed to stay on through 2012's competition and the end of the fiscal year, finally cleaning out his offices in late summer. Finding the top job at the Montreal Symphony Orchestra well-filled, he initially searched for vacancies across Canada and then further afield, after consulting with his wife, Catherine Dupont (an executive at Groupe Serdy, a Canadian broadcasting and production company), and their blended family of six children ranging in age from 13 to 19.
Shortly thereafter, he approached Alann Sampson at the annual meeting of the WFIMC and offered to help in any way with the upcoming Van Cliburn Competition. "I said, 'Use me. I would like to learn the Cliburn way, the Texas way,' " he said. "It was easier to say to my family, 'I'll just go there for this contract. It's not too long.' "
His contract with the Cliburn runs only through the end of 2013 and so will serve as an extended audition for the top job. "Naturally, I think I will apply for the search committee," he said, noting that the question of moving his family to Fort Worth would be a major factor. (Currently, his family remain in Montreal, though they visit often.)
His duties were initially in marketing and development, while Sampson was in charge of the competition. "You don't just come in and go 'rrr, rrr, rrr,' " he said, imitating a growling dog. "The first month, I read a lot and listened a lot. I went to the sponsors — do we have a return investment plan? I learned about Van's life. I felt like I was going back to university and studying a big case."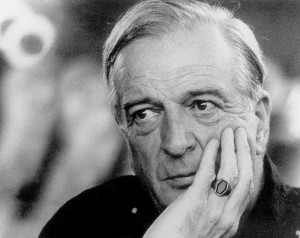 Sampson's resignation came as a surprise, resulting in headlines about "Turmoil at the Cliburn." Sampson could not be reached for comment, and the foundation refused to elaborate on the circumstances of her departure beyond initial expressions of gratitude for her service.
"I was sad," said Marquis about learning of Sampson's resignation. "She has been doing a lot of great things for the Cliburn. But we have to move forward. The competition is not about us, it's about the candidates. We're like ducks," he said, imitating a duck's serene upper body while paddling frantically with his hands.
Marquis expressed delight that everything he was doing with various organizations in Canada (competition, youth education, and fund-raising) is contained under the Cliburn roof in Fort Worth. He spoke of raising awareness of the Cliburn brand across the globe and expanding the foundation's youth concerts outside of Fort Worth. "I have a lot of projects in my head," he said.
However, his main focus now must be on bringing off the competition in May without a hitch. His performance will serve as the major barometer of his success and will go a long way toward determining whether he stays at the Cliburn.
Those who know him say he's well-suited to the task. "He is in the right position," said Rouleau. "The Cliburn got a good man."
Kwok concurred, "He's a very quick study. He will have no problem."
"Jacques is a firm-handshake kind of guy, and someone who knows how to keep his cool in a world full of high-strung artistic types," said Kaptainis, the Montreal critic, in an e-mail.
Marquis himself said he's used to putting on a competition every year, so the short preparation time isn't throwing him off.
"I've been trained for this. I'm very busy, but I like it very much," he said, and added with a loud laugh, "I feel home."