For all the change that the 2007 reforms have brought about statewide, some in Fort Worth say they've seen little improvement in local schools' approach to discipline.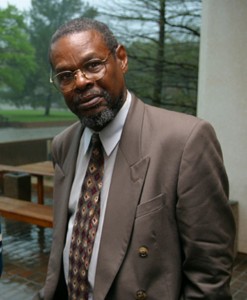 Former Arlington Heights assistant principal Joe Palazzolo, who blew the whistle on serious misconduct by administrators at that school, has been locked in a legal battle with the district for almost three years. He maintains that, at Arlington Heights, white students often went unpunished for disciplinary problems, while black and brown students were punished harshly.
"If they are white and privileged, they get a pass," he said. "It didn't matter what they did: drugs, fighting, cutting class, guns in their cars, it didn't matter. Black and Hispanic kids, unless they were related to someone downtown — nobody cared."
The message to minority students, he said, was that they mattered less than white students.
"What a child needs most is consistency," he said. "They need to see that you're going to treat them the way you treat everyone else. If you have a rule, and you want to enforce that rule, then you're going to enforce that rule equitably to everyone or not at all. They're not stupid."
The Council of State Governments' report in July 2011 looked at 800,000 students in Tarrant County. It found that more than half of all sixth-graders had been suspended from school at least once.
Researchers also found that minority students were disciplined or "ticketed" more than non-minorities. For example, the study found that 83 percent of African-American males and 74 percent of Hispanic males had at least one discretionary violation while only 59 percent of white males did.
The report also concluded that kids who are expelled have a higher rate of ending up in the juvenile corrections system and ultimately in the adult corrections system.
"There's only so much the legislature can do," Palazzolo said. "It's up to the district to implement it."
Raul Duran worked for the Fort Worth district for 18 years. He was a crime-prevention specialist whose job was to intervene when kids showed their first signs of veering off course.
"There is a lot the district could be doing to prevent [students being kicked out of school]," he said.
He believes that the district's unwillingness to engage Hispanic students and parents is the reason for the growing number of Hispanic students being kicked out of schools.
"I would say, 'You need to be hiring people who are bilingual and culturally sensitive,'" he said. "The moment I [said] that, I got backlash and retaliation. I was eventually laid off after 18 years of doing the job. They get rid of you if you speak up."
He said the district's Tier One program exemplifies its failure to look out for the best interests of Hispanic students. Tier One schools were the campuses where first-time offenders against school rules were sent, those whose misbehavior didn't warrant sending them to an alternative school. The district created three Tier One high schools and three middle schools. Three of the schools were in predominantly Hispanic neighborhoods, and the student population was mostly Hispanic.
"Of the intervention specialists and administrators who were hired for these three schools, not a single one was Hispanic, not a single one was bilingual," he said. "To me, that's a setup to be able to say, 'We've got all of these programs, we're doing all this stuff for at-risk kids.' [But] when you look at it, none of these people could deal with the community they were supposed to be serving.
"I knew of at least two colleagues who were Hispanic who applied for those positions," he said. "They didn't even get interviewed."
Randy Turner, chief juvenile probation officer at Tarrant County Juvenile Services, disagreed with Palazzolo and Duran. He said that he is seeing fewer students entering the justice system and believes that the legislative reforms are having a positive effect.
In the 2010-2011 school year, Turner said, the Fort Worth district sent 105 students to the DAEPs on mandatory referral and 66 on discretionary referral, compared to 125 mandatory referrals and 107 discretionary referrals three years earlier.
One of the reasons for improvement, he said, was that his department began to address the influx of special education students into the justice system.
"We were getting a very high percentage of kids who were being referred to us [who] had special education needs," he said. "Our concern was we didn't have the expertise the school system has for addressing those kids. We sat down with the Tarrant County advisory board, with representatives from all of the districts, and we talked about that issue.
"If there was an issue that we couldn't address, we worked through that with the school district," he said. "We made some great progress. We saw our percentages [of special education referrals] go down."
Turner also acknowledged the disparity between minorities and white students who were passing through his department. He told Fort Worth Weekly that he will be speaking with Schools Superintendent Walter Dansby over the next few days to specifically address that issue.
"He and I have had conversations on  how we can better address the needs of minority kids," he said. "We're trying to call attention to the fact that those are the kids who are being sent to us. We're trying to address that internally and hopefully get those kids back on track."
 ********
Clearly no one was thinking about sound bites when the Interagency Council for Addressing Disproportionality was created. But despite its bureaucratic mouthful of a name, the council is an important part of the 2011 reforms that Madden and Whitmire got passed, Tatum said.
The council keeps an eye on what districts are doing. It is also charged with making further recommendations to the legislature on how to mitigate some of the effects of poverty and crime on Texas' public school students.
Joyce James, who leads the council, said its goal is to analyze the flaws in governmental systems that perpetuate latent and blatant racism.
"Our work really involves beginning to move away from what the conversation has usually been about, which is what is wrong with the person, to what is wrong with our system," she said.
James hosts "Undoing Racism" workshops and events that reach out to community leaders. As a former head of Texas' Child Protective Services, she required her administrators to go through the workshop. It was widely lauded by its participants as an eye-opening event.
The council looks at how systems and agencies interact and is tasked with examining the attitudes toward race in the Texas Education Agency, county-level juvenile justice systems, and mental health programs for children.
Tatum said that because of recent legislative changes and the work of programs like Interagency Council, the school-to-prison pipeline might be drying up.
"My main premise is that 90 percent of this can be solved with a shift in attitude," he said.
Levin said success shouldn't be measured "by how many laws we pass or how many people we put away in prison. We should be measured by what the results are: How many kids are staying in school and graduating and staying out of the criminal justice system?"