Texas Christian University student Thomas Boone "Ty" Pickens IV died this morning. He was 21.
Pickens was the grandson of billionaire oil and water tycoon and hedge fund guru T. Boone Pickens.
The death reportedly occurred at an off-campus residence.
NBC News 5 is reporting sources as saying the death is drug related, with heroin suspected.
Facts surrounding the death are being investigated, but a school official issued this statement today:  "We are deeply saddened by the loss of this member of our community and our hearts and thoughts are with Ty's family at this time. Staff members are available if students need to speak with someone about this sad news."
Pickens was related to a very rich Texan, but the TCU student appeared to understand the value of a dollar, or at least a Frog Buck. In 2011, the TCU360 published an article about the recession's impact on students. Pickens told the reporter that "Frog Bucks created incentive for students to spend money at restaurants close to campus because many of the restaurants that take Frog Bucks were close to the university."
Photos from Pickens' Facebook page show a typical college student who appeared to like girls, beer, and outdoors. And, sadly, the page lists him as the "TCU Class of 2014."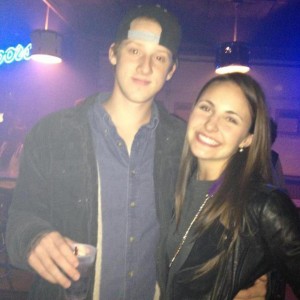 (Facebook photo)