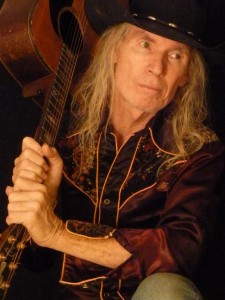 The mysterious movie that River Phoenix was making at the time he overdosed on drugs in 1993 is finally coming to America — 20 years later.
Dark Blood's first American preview is set for this year's Miami International Film Festival (March 1-10, 2013).
Eventually the film is expected to gain national distribution and make its way to local theaters.
That's good news for fans of local singer-songwriter James Michael Taylor.
Three of his songs are featured in the movie's soundtrack.
Production on Dark Blood was stopped after Phoenix's death. The movie was almost finished but ended up sitting in a vault for years. Director George Sluizer eventually got his hands on the film, hustled it to his home in the Netherlands, and there it remained for more than a decade.
Sluizer finished the movie and premiered it at the Dutch Film Festival in 2012. Jonathan Pryce, Judy Davis, and Karen Black star in the film alongside Phoenix.
"Dark Blood is a film of legend, one of Hollywood's great mysteries," said Miami film fest executive director Jaie Laplante. "The tragic loss of River Phoenix's outstanding talent is still profoundly felt 20 years later. We are proud that George Sluizer has honored Miami as the place to finally share his remarkable collaboration with Phoenix and the other great artists involved with 'Dark Blood.' "