The wind was gusting so hard at the Ridgmar Farmers Market that neither hat nor hairdo was safe from its wrath. But Ashley Spencer had braved the wind to come buy local honey, even though she was still recovering from pneumonia. A junior at the University of Texas at Arlington, she was counting on the honey, along with other organic food, to help finish off her illness.
"It was either this or another round of antibiotics," she said laughing, holding a bottle of honey. "I notice a difference in my health" when she eats locally and organically grown food, she said.
Outside the barn-like building, Lisa Creed was battling the gale while perusing the fresh herb selection. The oregano, cilantro, parsley, and basil she buys there taste "a little brighter, fresher" than what she buys at grocery stores, she said. "I'm hoping that there's a bit more care" put into the locally grown herbs.
Neither Creed nor Spencer eat only locally grown food, but the fact that they go looking for it makes them part of a significant shift in the way Americans are buying and eating.
In the last 20 years, the number of farmers markets in this country has more than quadrupled. Food co-op numbers, which had dwindled in the 1970s and '80s, are now at an all-time high nationally — and have doubled just since 2011. Urban gardening and the use of locally grown meat and produce by restaurants are also on the rise.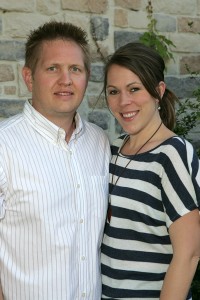 It's all part of the "locavore" move-ment, fueled by consumers who increasingly want to know where their food comes from and how it was raised. And Fort Worth is right in the middle of it.
One website estimated that more than 40 food co-ops now operate in Fort Worth. When Jon Bonnell opened his namesake restaurant 12 years ago, it was one of the first to feature food items produced in Texas. Now, half a dozen restaurants seriously specialize in local food, and another 48 refer to it on their menus.
The Texas Department of Agriculture created the Go Texan program in 2003 to help consumers find local food in their communities. Agency spokeswoman Lindsey Pope said the movement is clearly gaining momentum.
"The popularity of the local food movement is changing the way farmers market their products and connect with consumers," she said. "Many farmers and ranchers have started to develop their own websites to showcase their products to the public. New communities are forming between consumers and farmers. In some cases, farmers are talking directly to consumers to find out what to grow, based on consumers' wants and needs."
The popularity of organic food and broader concerns about food safety and nutrition have been on the rise for years. But the growth in co-ops, farmers markets, and community gardening is helping make fresher, safer food cheaper as well — no longer accessible only to folks who can afford to shop at upscale and boutique grocery stores.
Rianne Birdsong, who created the Funky Farmz Co-op in Hurst, said she did a price comparison last year: a basket of produce from her co-op versus the same items at a major national grocery store.
"Our cost is $30, and for the same amount of produce, it came out to $45 at the grocery store," she said. "And we have the added advantage that our produce was picked yesterday," whereas the food from her local chain supermarket had likely been sitting in a warehouse or distribution center for more than a week.
In Arlington, Potager Café has become a beacon for locavores. Owner Cynthia Chippindale uses only local ingredients, specializes in what she calls "slow food," and doesn't waste a drop.
"You can eat a local, organic, healthy diet and not use your entire mortgage payment," she said.
More locals are also growing their own, in backyards or by renting plots in community gardens. According to city data, there are now more than 30 community gardens in Fort Worth.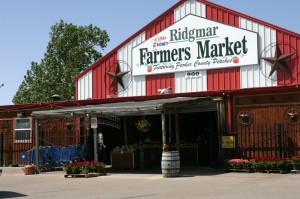 "In the central city where we live, people don't have enough space to have their own garden," said Susan Harper, who created Fairmount Community Gardens. "It speaks to the whole sustainability thing, grow and eat locally, all of those movements that have become big over the years."
Kristen Grant, who started the Farm to Fork Food Co-op, said people have lost some faith in what she calls  the  main-stream food system and become more concerned about the presence of antibiotics and fillers in meats, harmful bacteria in packaged produce, and the effects of pesticides and chemical fertilizers in the food chain.
The locavore movement, she said, is as much about education and face-to-face interaction with food producers as it is about health and economic benefits.
"It's a huge advantage when [a farmer] is close by, knowing that you can actually walk up to the source of your food if you wanted to, know exactly where it's coming from, and meet the owner face to face," she said. "I've been able to develop a trust with some of these farmers. I know I'm getting what they say I'm getting."
Wendy Taggart, who along with her husband Jon owns Burgundy Pasture Beef in Grandview, said that people have only recently come to understand the importance of going local for food.
"When I hand a customer a piece of meat," she said. "I knew the cow."
 ********