Insidious: Chapter 2 (PG-13) The second part of James Wan and Leigh Whannell's 2011 haunted house/demon possession/astral traveling hit combines so-so scares and wooden acting into a set of diminishing returns, but there's still a certain amount of fun to be had here. Patrick Wilson's trip to the netherworld of the dead gives the sequel an entertaining fantasy element that strays from the story's hair-raising ambitions and almost into family-friendly territory. Curiously, that element is what makes the flick worth watching, besides the fact that it picks up where its predecessor left off. If you liked the first one, you might as well find out what happens next. Also with Rose Byrne, Barbara Hershey, Ty Simpkins, Leigh Whannell, Lin Shaye, and Angus Sampson. –– Steve Steward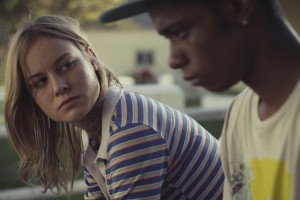 Instructions Not Included (PG-13) Eugenio Derbez is a terrific comic actor, but his work as the director and co-writer of this soppy Spanish-language comedy yields much less happy results. He stars as an Acapulco playboy who's forced to settle down after his American hookup (Jessica Lindsey) literally abandons their baby on his doorstep. The movie comes up with some sly satire on the movie business after our hero gets a job as a Hollywood stuntman, but when the child's mother re-enters the picture and tries to claim custody of the now-7-year-old girl (Loreto Peralta), the proceedings become intolerably weepy. Derbez gives a fine performance despite his own self-inflicted script; he needs to stay in front of the camera. Also with Daniel Raymont, Alessandra Rosaldo, Sammy Pérez, Agustín Bernal, and Hugo Stiglitz.
Lee Daniels' The Butler (PG-13) Ragged and uneven, this historical epic still has enough to recommend it. Based loosely on the story of a real-life White House butler, this movie stars Forest Whitaker as a cotton farmer's son who attends on seven consecutive U.S. presidents during turbulent racial times. Daniels' talent is volatile as usual; he makes weird casting choices with the presidents, holds the viewer's hand too much, and indulges into soapiness and melodrama concerning the butler's family life. Yet the supporting characters (especially the main character's fellow domestic workers) are funny and fully realized, and we see both why the butler refuses to make waves and why his son (David Oyelowo) regards him as a sellout. The complicated accommodation that the butler and his son eventually come to gives the movie its emotional heft. Also with Oprah Winfrey, Robin Williams, James Marsden, Liev Schreiber, John Cusack, Alan Rickman, Jane Fonda, Minka Kelly, Cuba Gooding Jr., Lenny Kravitz, Terrence Howard, Elijah Kelley, Yaya Alafia, Nelsan Ellis, Colman Domingo, Alex Pettyfer, and Vanessa Redgrave.
The Mortal Instruments: City of Bones (PG-13) It falls apart at the end, but this is a mostly adept if uninspiring adaptation of the first novel in Cassandra Clare's best-selling fantasy-adventure series. Lily Collins stars as a 16-year-old Brooklynite who discovers that she can see demons and the people who hunt them because she herself is descended from the latter. Director Harald Zwart (The Karate Kid) and screenwriter Jessica Paquette fix the novel's more unfortunate story developments and do a much better job of incorporating humor, aided greatly by the dry wit of pale-skinned Jamie Campbell Bower as the lead demon hunter. The narrative zips along until the clotted ending, where the filmmakers try to soft-pedal the stomach punch of a climactic revelation. Still, the lovely and lively Collins makes this watchable and gives the series hope for longevity. Also with Robert Sheehan, Kevin Zegers, Jemima West, Jared Harris, Aidan Turner, Kevin Durand, Godfrey Gao, CCH Pounder, Lena Headey, and Jonathan Rhys Meyers.
One Direction: This Is Us (PG) Too bad director Morgan Spurlock (Super Size Me) doesn't just fill this documentary with enough of the British boy band's songs to make his ears bleed. Instead, this is a teen-pop documentary that's pretty much indistinguishable from all the others. Niall Horan, Zayn Malik, Liam Payne, Harry Styles, and Louis Tomlinson are depicted as a bunch of fun-loving lads who miss their mums when they're on tour. There's a funny interlude with a neuroscientist explaining why teenage girls go insane over the band, and some bits when the band members go undercover and mingle with their fans while wearing silly disguises. There are also neat little 3D effects during the concert footage, though they're not enough to justify paying the 3D upcharge. No one mentions Taylor Swift here, if you're wondering.
Percy Jackson: Sea of Monsters (PG) With this sequel to the 2010 movie, the series (based on Rick Riordan's novels) makes a run at the title of lamest fantasy-adventure movie franchise currently running. Logan Lerman returns as the son of Poseidon who must save the mythical creatures by finding the Golden Fleece. Thor Freudenthal (the Diary of a Wimpy Kid movies) takes over the direction from Chris Columbus, and he proves to have just as little flair for the supernatural. You'll feel especially sorry for all the actors playing centaurs and fauns, though seriously, everyone on screen here deserves a measure of pity. Also with Alexandra Daddario, Douglas Smith, Leven Rambin, Brandon T. Jackson, Jake Abel, Anthony Head, Stanley Tucci, and Nathan Fillion.
Planes (PG) For Pixar lite, this isn't half bad. Spinning off from Pixar's Cars series, this Disney film is about a crop-dusting plane (voiced by Dane Cook) with a fear of heights who nevertheless dreams of competing in a race around the world against celebrity racers. Cook is a weak vocal presence in the lead role, and the animation doesn't have the layering and detail that Pixar movies have. Still, the movie is free of pretension and doesn't drag, and there's a funny bit with a Mexican competitor (voiced by Carlos Alazraqui) singing a slow, mariachi version of "Love Machine." Additional voices by Stacy Keach, Brad Garrett, Teri Hatcher, Julia Louis-Dreyfus, Priyanka Chopra, John Cleese, Roger Craig Smith, Cedric the Entertainer, Anthony Edwards, Val Kilmer, Sinbad, and John Ratzenberger.
Prisoners (R) The pieces fit together just a little too neatly in this war-on-terror allegory that stars Hugh Jackman as a dad who reacts to the disappearance of his daughter and another girl by kidnapping and torturing the neighborhood's creepy mentally retarded guy (Paul Dano), convinced that he knows where the girls are. Director Denis Villeneuve (Incendies) is scrupulous about the ethical questions raised, and the cast is very good, including Jake Gyllenhaal as seemingly the only cop in this mid-sized Pennsylvania city. Yet there isn't enough background on the Jackman character, and Villeneuve can't quite disguise the whiff of exploitation about this project. Also with Terrence Howard, Viola Davis, Maria Bello, Melissa Leo, Dylan Minnette, Zoe Soul, Erin Gerasimovich, Kyla Drew Simmons, David Dastmalchian, Wayne Duvall, and Len Cariou.
Riddick (R) Not as good as Pitch Black but better than The Chronicles of Riddick. Vin Diesel and writer-director David Twohy return for this third adventure of the escaped convict who can see in the dark, who's marooned on a hostile world and calls down a bunch of bounty hunters to get him off the planet. Diesel does reasonably well with the first third of the movie, which is almost wholly without dialogue. I do wish the filmmakers hadn't given Riddick a cute dog (albeit a giant striped, alien, man-eating dog) as a sidekick, but the unpretentious action and Riddick's dealings with the two competing teams of bounty hunters make this an agreeable way to kill a couple of hours. Also with Katee Sackhoff, Jordi Mollà, Matt Nable, Dave Bautista, Bokeem Woodbine, Raoul Trujillo, Nolan Gerard Funk, Keri Hilson, and Karl Urban.
The Smurfs 2 (PG) The sequel to the crappy, inexplicably popular kids' movie from 2011 offers more of the same. This one turns the blue creatures loose in Paris, where Gargamel (Hank Azaria) tries to woo Smurfette (voiced by Katy Perry) over to the dark side. The Paris Opera House looks good, but the hijinks, bad puns on the word "Smurf," and worse special effects are intercut with so much weepy family melodrama among the Smurfs and the humans. Perry can't act, and Neil Patrick Harris is turned into a bland new father with daddy issues. Using Harris in this way is the surest of many signs that these filmmakers don't know what they're doing. Also with Jayma Mays and Brendan Gleeson. Additional voices by Christina Ricci, Jonathan Winters, Anton Yelchin, George Lopez, John Oliver, Fred Armisen, Kenan Thompson, Paul Reubens, Shaquille O'Neal, Jeff Foxworthy, B.J. Novak, Jimmy Kimmel, and Alan Cumming.
The Spectacular Now (R) Like many of the best teen movies, this one hurts real bad. Miles Teller plays a high-school senior and budding alcoholic who's forced to ponder a course correction in his life after he falls for a scholastic achiever (Shailene Woodley). Director James Ponsoldt (Smashed) knows his drunks, but he's even better at handling his actors. Thanks to Teller and Woodley, you believe that this mismatched pair of people would work as a couple, and any of Teller interacts terrifically with his other castmates. The scene where he locates his dad (Kyle Chandler) is a great, slow-rolling disaster. You could just watch these actors all day. Also with Brie Larson, Masam Holden, Dayo Okeniyi, Bob Odenkirk, Mary Elizabeth Winstead, and Jennifer Jason Leigh.
Thanks for Sharing (R) The acting saves this sex addiction comedy from banality. Mark Ruffalo, who excels at portraying guys desperately looking for a way out of their neuroses, plays a recovering addict who tries to negotiate a serious relationship with a woman (Gwyneth Paltrow) whose past experience has led her to swear off dating addicts. The two leads have an easy chemistry together, and the subplot involving a friendship between two other addicts (Josh Gad and the pop singer Pink, acting under her given name Alecia Moore) is perhaps even better than the main plot. Director/co-writer Stuart Blumberg (The Kids Are All Right) can't keep this thing from becoming a tad lathery at the end, but he still squeezes out some laughs from this subject. Also with Tim Robbins, Joely Richardson, Patrick Fugit, Isiah Whitlock Jr., Emily Meade, and Carol Kane.
Turbo (PG) The pieces of this animated comedy don't fit together. Ryan Reynolds voices the character of a garden snail who dreams of becoming a race car driver and, through a series of random occurrences, develops the ability to move at 220 mph and gets a chance to compete in the Indy 500. Somewhere in the middle of that he gets looked after by a couple of taco stand-running brothers (Michael Peña and Luis Guzmán), and while they don't belong in the movie, they're still the most thoughtfully conceived characters here. Additional voices by Paul Giamatti, Bill Hader, Richard Jenkins, Ken Jeong, Michelle Rodriguez, Maya Rudolph, Kurtwood Smith, Ben Schwartz, Snoop Dogg, and Samuel L. Jackson.
2 Guns (R) The comic chemistry between Denzel Washington and Mark Wahlberg saves this cynical, nihilistic thriller about a DEA agent and a naval intelligence officer who go undercover with a Mexican drug cartel and wind up ensnared in a twisty plot involving crooked law enforcement and a sadistic CIA officer (Bill Paxton with a bolo tie and a Texas accent). The real reason to see this movie is to see Washington's laid-back quipster and Wahlberg's stupid-smart motormouth playing off each other. These guys make a neat comedy team, and director Baltasar Kormákur is smart enough to get out of their way. Also with Paula Patton, James Marsden, Fred Ward, Robert John Burke, and Edward James Olmos.
We're the Millers (R) The actors are better than the material in this agreeable B-level comedy. Jason Sudeikis plays a small-time drug dealer who recruits a stripper (Jennifer Aniston) and two teenagers (Will Poulter and Emma Roberts) to portray his wife and kids as he smuggles several thousand pounds of marijuana from Mexico. The farce is little more than by-the-numbers, but Sudeikis proves he can carry a movie, Aniston matches him in the ad-libs department, Poulter gets a glorious freestyle rap number, and Nick Offerman and Kathryn Hahn are killer as a vacationing married couple with a wild side. If only more substandard comedies could be redeemed like this. Also with Ed Helms, Matthew Willig, Tomer Sisley, Molly Quinn, Luis Guzmán, Ken Marino, and Thomas Lennon.
The Wizard of Oz (G) Commemorating the 75th anniversary of this film's release, this 3D re-release of Victor Fleming's musical fantasy stars Judy Garland as a girl from Kansas transported into a magical land. Also with Ray Bolger, Jack Haley Jr., Bert Lahr, Margaret Hamilton, and Frank Morgan.
The World's End (R) The summer's best comedy, addiction drama, action thriller, and movie about the apocalypse, all rolled into one. Edgar Wright (Hot Fuzz) returns with this story about a middle-aged alcoholic (Simon Pegg) who guilt-trips his former pals (including a magnificent Nick Frost) into completing a never-finished pub crawl through their rural English hometown. When they discover that the townsfolk have been replaced by murderous lookalike alien robots, it sets up some truly epic, tightly choreographed bar fights performed largely by the actors. The movie reveals some breathtaking ideas as the lads face down the alien intelligence (voiced by Bill Nighy) responsible for the invasion, but you should go for the sparkling dialogue and beautifully set up gags. This is the crowning comic masterpiece in Wright's "Cornetto Trilogy." Also with Rosamund Pike, Paddy Considine, Martin Freeman, Eddie Marsan, David Bradley, Michael Smiley, Darren Boyd, Rafe Spall, Alice Lowe, Thomas Law, and an uncredited Pierce Brosnan.
DALLAS EXCLUSIVES:
Mademoiselle C (NR) Fabien Constant's documentary follows former French Vogue editor-in-chief Carine Roitfeld as she prepares to move to New York and launch her own fashion magazine. Also with Tom Ford, Karl Lagerfeld, and Donatella Versace.
Museum Hours (NR) Jem Cohen's film stars Bobby Sommer as an Austrian art museum security guard who befriends a mysterious Canadian visitor (Mary Margaret O'Hara).
The Patience Stone (R) Atiq Rahimi adapts his own novel about a Middle Eastern woman (Golshifteh Farahani) who reveals her deepest secrets to her husband, a paralyzed former jihadi (Hamidreza Javdan). Also with Hassina Burgan.
Populaire (R) Romain Duris stars in this French comedy as a boss in 1958 who resolves to turn his new secretary (Déborah François) into the world's fastest typist. Also with Bérénice Bejo, Shaun Benson, Mélanie Bernier, Nicolas Bedos, and Miou-Miou.
Salinger (PG-13) A companion piece to a simultaneously published biography, Shane Salerno's documentary explores the private life of the reclusive author.
Short Term 12 (R) Brie Larson (The Spectacular Now, 21 Jump Street) stars in this drama as a counselor at a foster care facility who's forced to confront her own issues while handling one child's case. Also with John Gallagher Jr., Kaitlyn Dever, Stephanie Beatriz, Rami Malek, Diana Maria Riva, and Melora Walters.