A White Elephant Saloon regular patron watched Big Joe Walker climb onto the stage to kick off the latest round of the 9th Annual Texas Music Showdown.
Then he made an astute observation.
"Not many people can make a jumbo guitar look small," he said.
And not many people would choose "Red House" as their cover song during a four-song set in a Texas Music competition.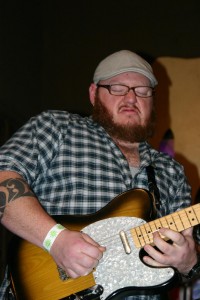 "We're going to play Jimi Hendrix," Walker told the crowd. "If you don't like it, you're un-American and racist."
Walker's smooth vocals, large persona, entertaining songs, and talented (but not fully tight) band helped him move to the next round.
Next week's semi-final pits the buzz-worthy Buffalo Ruckus against the Twisted Pistols.
Brett Dillon of KHYI 95.3 The Range hosts the event that introduces new bands to local listeners. The winning band gets studio time, gear, and a coveted spot at Larry Joe Taylor's annual festival.
The Molotov Dogs and The Kyle Stallings Band were last night's also rans.
Perhaps the Molotovs had too many cocktails.
They warmed up with a version of "Whiskey Bent and Hell Bound," whose title perfectly describes their performance of that song.
They got better once their set began.
At their best they projected a vibrant SuperSuckers approach to country.
At their worst they projected ragged noise with little finesse.
Judges were Dillon, myself, and the funniest man in honkytonk, Randy Brown.
After hearing the Molotov Dogs' cover version of the Waylon Jennings song "Ladies Love Outlaws," Brown dubbed it "Ladies Love The Ramones."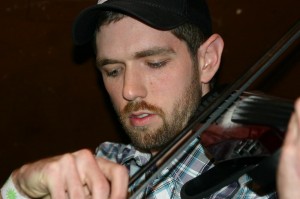 Between acts, Brown entertained the judges table with his re-writes of country classics.
Most were too salty to be repeated even in an alt-weekly blog, but my favorite was perfectly G-rated.
Remember "Daddy Sang Bass" by Johnny Cash? The chorus is "Daddy sang bass, mama sang tenor, me and little brother would join right in there."
Brown's version goes, "Daddy didn't sing, mama didn't either, me and little brother just kind of stood there."
You won't catch Kyle Stallings standing still. He and his band drove all the way from Wichita Falls.
You'll be hard-pressed to find a musician who craves success more than Stallings.
Maybe he'll be a star one day.
For now, as I told Stallings from the judges' table, "I don't think you've found your voice."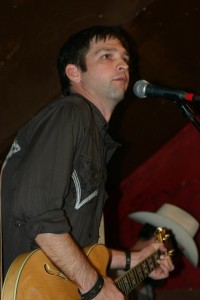 I hope he proves me wrong.
He's a nice guy with a wife and a baby on the way, he's served in the military, he's earnest as can be and yadda yadda.
But he needs to work on his songwriting (and tone down his manic-bordering-on-desperate stage persona).
His best moment was when he sang a song for his wife, who learned she was pregnant the day before.
During the song he became so choked up he couldn't continue for a few moments. It was sweet. I might have got a little tear-eyed if I weren't a thick-skinned, heartless music critic with ice water coursing through brittle veins.
Last week's blog post mentioned local music writer Mary Jane Farmer's remarkable ability to color coordinate her attire while covering the Metroplex's Texas Music scene.
This week, she took things to a new level and color coordinated herself with shoeshine man Rodney Peoples.
Farmer wore green, including cowboy boots, and People matched her with a bright outfit that was marred only by an unfortunate Philadelphia Eagles gimme cap.
Go Cowboys!