Everybody is body-shaming Prince Fielder right now for his nude photograph on the cover of ESPN Magazine, which only proves what we already knew: That our society values washboard abs over actual physical fitness. How disappointing. Well, while we've got athletes' bodies on our mind, I've got the hottest guys at this year's World Cup just in time for Sunday's final match. My thanks to the female members of Fort Worth Weekly's staff for their suggestions about who to pick for this list. I've tried to include ethnic diversity on this list, but I'm constrained by the fact that only two East Asian countries (Japan and South Korea) made the tournament and only one Middle Eastern country (Algeria) did, although players of Arab descent are sprinkled through Europe's entries. Lots of people who have made lists like this one have included Brazil's Neymar. I'm sorry, I just don't see it. Sadly, I couldn't find anyone with Prince Fielder's body for this list, but soccer doesn't seem to lend itself to body types like his. Readers, please submit your thoughts on who should have made this team.

GK: Tim Howard (USA)
Honestly, the caveman beard doesn't do it for me, but here's an older picture of him without it.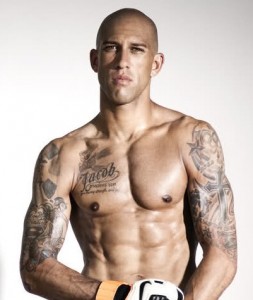 DF: Ehsan Hajisafi (Iran)
For some reason, there's not too many beefcake photos of Iranian players out there, so you'll have to settle for this.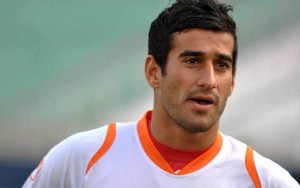 DF: Mats Hummels (Germany)
Here's one German defender who commands by finesse instead of badassery, and his looks surely don't hurt his game.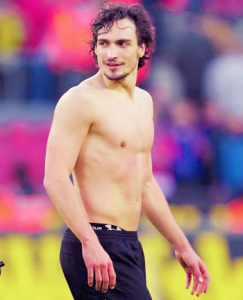 DF: Liassine Cadamuro (Algeria)
Algeria was much better this year than in 2010, and this nice-looking defender was one reason why.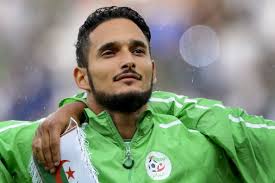 DF: Aurélien Chedjou (Cameroon)
The Indomitable Lions' defense was pretty bad in this tournament, but this Olympique Marseille player at least looked fine.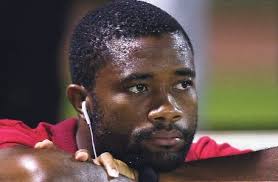 MF: Panagiotis Kone (Greece)
Cut a distinguished figure in Greece's undistinguished campaign.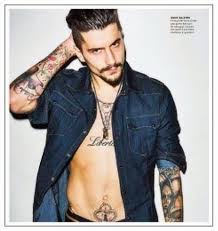 MF: Claudio Marchisio (Italy)
Overshadowed by Andrea Pirlo in the Azzurri's midfield, but check out his icy blue eyes.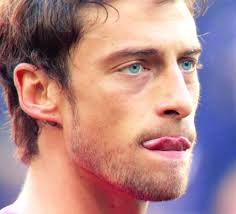 MF: Georginio Wijnaldum (Netherlands)
This skilled playmaker is only 24, so you'll probably see him at the next World Cup as well.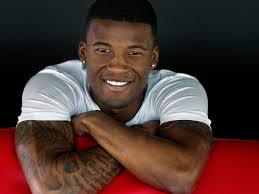 MF: Han Kook-young (South Korea)
Started all three games and tallied an assist while his team fell apart.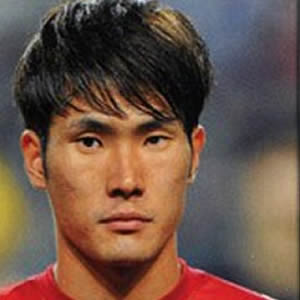 FW: Cristiano Ronaldo (Portugal)
Just as with four years ago, this list will have no credibility if he's not on it.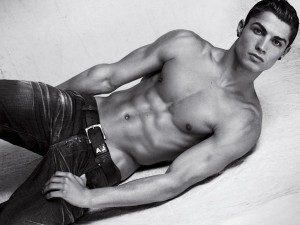 FW: Olivier Giroud (France)
The big left-footed striker has been in patchy form for Arsenal and Les Bleus, but he looks good even when he misses.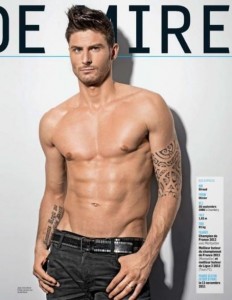 Bench: Manuel Neuer (Germany), Vedran Ćorluka (Croatia), Sérgio Ramos (Spain), Yaya Touré (Ivory Coast), James Troisi (Australia), Keisuke Honda (Japan), Alexis Sánchez (Chile), Alexander Kerzhakov (Russia), Fernando Llorente (Spain), Ben Foster (England).