It's Sunday night and I'm prepped for the Cowboys game — the drop of queso staining my t-shirt should be the glorious first of many. It's great to be an American.
First thing I notice is the stubble-faced announcers. Movember gives men everywhere, even TV personalities, an excuse to skip shaving. The celebration is for a great cause, uh, something to do with cows, I think. Almost  $12 has been raised nationwide since 2007.
The night game conflicts with other prime time shows I'm interested in, such as Family Guy and the American Music Awards. I'm feeling extra patriotic tonight for some reason and want to watch our nation's best musicians do their thang. I'll have to flip between three channels to keep up with Peter Griffin, see whether Lady Gaga wears beef or poultry, and watch the Cowboys try to beat a division rival and hang on to a first-place tie with the Philadelphia Eagles.
Sensory overload is very American.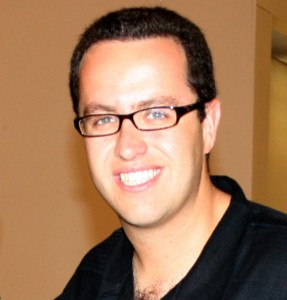 Robert Griffin III is starring in Subway commercials now? I hope Jared is OK.
Cowboys QB Tony Romo is being interviewed, and he wears his hat with the bill forward. He's serious. No smiles. Boring, pat answers. What happened to that fun-loving gunslinger with the twinkle in his eye? Oh yeah, that guy got pummeled in the court of public opinion for wearing his hat backward, playing golf, taking vacations on his own time, dating a celebrity, and joking around.
Romo can't legally smile until he wins a Super Bowl.
The game starts, and somebody forgot to tell the Giants they suck. They drive 80 yards on their first possession. Touchdown. Ouch.
I switch to the AMAs and see a boy band going by the name of 5 Seconds of Summer — what's that mean? — singing the tamest, most saccharine version of "What I Like About You" that's ever dared enter into human ear canals. The band played early in the show because they all have tests in fourth period science class today. Hopefully they make A-pluses and become famous scientists because their career as pop artists, based on this performance, will last about five seconds. Oh, now I get their name.
The new British sensation Sam Smith sings the wimpiest pop rock song I've heard since… well…since that last boy band. Karen Carpenter had more balls than Sam Smith and 5 Seconds of Summer combined.
Odell Beckham Jr. is destroying the Cowboys secondary. I could have picked up Beckham on the fantasy waiver wire a few weeks back but was too slow on the draw. I don't know why they call it fantasy football. Before joining a league, none of my fantasies involved getting beaten, outwitted, and demoralized on a regular basis.
I check in on Family Guy and Peter Griffin is reading fairy tales to Stewie, and…hey, I've seen this episode. It's a rerun. Good, I can focus on the Cowboys and the AMAs exclusively. I switch to the Cowboys in time to hear announcer Cris Collinsworth saying, "That may be the greatest catch I've ever seen in my life." WTF? Beckham again. Giants 14, Cowboys 0.
They air the slow-mo replay 179 times, and Collinsworth and Al Michaels keep calling it the greatest catch ever. Bullcorn. Beckham wasn't even getting hit when he made the catch. He made a graceful, one-handed catch, but no defenders were drilling him with the tips of their helmets at full speed. Heck, it wasn't even the greatest catch of the day. Anquan Boldin had a better catch in the San Francisco 49ers game.
The Cowboys drive right back down the field and score on a beautifully executed Romo shovel pass to tight end Jason Witten. The ensuing commercial is my cue to switch to the AMAs, but I'm standing in the kitchen eating Trix straight from the box. I've strayed too far from my TV remote. A dedicated columnist would set down his Trix, fetch his remote, and change channels. I keep eating. Have I lost my competitive spirit? My journalistic drive? Are my passion and ambition waning? I don't know. I just  hope I'm not missing Fergie.
The game's back on, and Beckham is a beast. The Cowboys can't cover or tackle him. This display of futility is extremely sad and grim, although still funnier than Brooklyn Nine-Nine.
Why isn't American Dad on tonight?
Pitbull rented a tuxedo several years ago and never returned it. He keeps wearing the same damned tux over and over to every concert, every interview, every awards show. Those rental businesses will file on your credit if you don't return your tux, Pitbull!
Jason Garrett's hair appears extra orange for some reason. Surely he doesn't dye? Only his hairdresser knows.  Jerry Jones has had face lifts, toupees, liposuction, collagen injections, and butt implants, so it's not beyond reason that his head coach would dye his hair.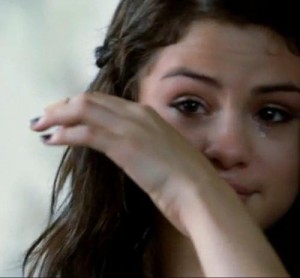 Selena Gomez looks like an angel in a white dress with a slit up the side revealing one of her gams. People don't use the word gams anymore. I'm bringing it back. It's my Movember. (Cue Peter Griffin saying merely, "Gams.")
Gomez cries through her song. Behind her is a large screen showing close-ups of eyeballs shedding big teardrops. Then the camera cuts to the audience, and Taylor Swift is crying too. Standing next to her is Lorde, who isn't crying at all. She's smiling.  Lorde could kick Sam Smith's ass.
The Cowboys are down 21-10 but are threatening to score at the end of the first half and make it a respectable 21-17. Instead, Romo fumbles. Giants recover.
Sam Smith could kick the Cowboys ass tonight.
I switch back to the music awards during halftime. One Direction is singing the second wimpiest song I've ever heard in my life. At least the band members aren't crying. When did American music become so bland? Too bad Amy Winehouse and Axl Rose are dead.
Finally, Lil Wayne and Christina Milian hit the stage and stir up some shizzle my dizzle with "Start a Fire." The delayed feed allows censors to snip out cuss words, and at one point the song goes silent for an entire verse. Finally, a rock n roll moment!
Nicki Minaj follows and she too looks angelic in her white dress. White is the new black. Oh wait, Diana Ross comes out wearing all black. Black is the new black again. Fashion trends move fast these days. I better leave the red carpet critiques to whomever replaces Joan Rivers.
Swift is the first recipient of the newly established Dick Clark Award of Excellence. Swift seems like a nice person, but people love to hate on her. Google knows why. There are 26 million sites with names like "Top 10 Reasons Why People Hate Taylor Swift." I look at a few and they seem so petty and mean. From now on, Off Asides will only look for the good in people. That's a promise.
I'd call Sam Smith and apologize for my earlier statements, but he'd probably break a nail answering his phone.
Damn, I should have waited until after Garth Brooks' performance before promising to be nice. This guy is a buffoon, and his new anthem "People Loving People" is so bad it wouldn't make the cut on a Chris Gaines album.
Romo hits Cole Beasley for a TD pass to make it 21-17. Beasley doesn't worry about being nice to people. Last week he told a critic to "eat a dick" on Twitter. I like Beasley. And 20 years ago I would never have imagined writing the words "eat a dick on Twitter."
American music couldn't eat anything these days — it's completely toothless.  I realized when I didn't cry along with Gomez and Swift that I'm too calloused for this nation's music. I'm indifferent…like Lorde, and she's from New Zealand or Iceland or someplace cold and distant.
Having washed my hands of American music, I decide to devote my full patriotic attention to America's Team. I'm immediately rewarded — Dez Bryant's catch and run gives the Cowboys their first lead of the game with a minute left in the third quarter.  But the Giants barrel back and retake the lead, 28-24, leaving the Cowboys with three minutes on the clock and 80 yards to traverse. No last-second field goal will save the day. It's up to Romo and Co. to find the end zone.
Romo is poised yet again to become a hero or heel, champ or choker, Allah or also-ran, icon or idjit, legend or lilly liver (I can do this forever; I majored in alliteration with a minor in semi-colons).
Touchdown Dez Bryant!
America is the greatest!
Go Cowboys! (I had a second minor in exclamation points!!!)
Lesson of the day, if you focus your attention on one thing and become nicer to people, the Cowboys will win.
Gams.