Eagle Mountain and adjacent Saginaw are probably the last two places in Tarrant County where you can escape the smog and hellish traffic that trap most of Fort Worth. People who live in Eagle Mountain and Saginaw are quick to boast about scenic Eagle Mountain Lake, which is always stocked with popular sport fish like bass and catfish, or Saginaw's seven sprawling parks that offer tennis courts, disk golf courses, and more.
The slower pace of life and roadside views of cattle ranches are just a few more perks. In these predominantly rural suburbs eight miles northwest of downtown, the pace of life is a little slower, the air a little fresher, and the people a little friendlier.
Well, most of them.
In January, a popular elementary school teacher in the Eagle Mountain-Saginaw school district was placed on paid administrative leave following a private incident that has the whole town –– and most of North Texas –– talking. At a district training session, Kourtney Glaser began having problems with her IUD. Apparently, the birth control device had lodged in her uterus, causing extensive bleeding. A problem, yes, but nothing life-threatening. Or life-changing.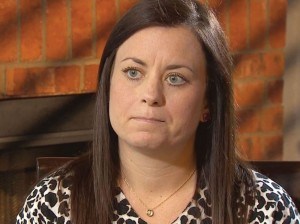 At least that's what Glaser, the married mother of two young children, thought. But last month, Glaser learned that she had been fired. And that she was the reason.
"They didn't believe me," she has said. "They thought I was having an anxiety attack."
An anxiety attack or a case of payback?
One month before the accident, Glaser complained to the school district that the principal of Comanche Springs, Katy Maurer, had gone rogue, intimidating and bullying parents and staff, closing the computer lab without thorough explanation, and undermining the PTA's fundraising efforts. And Glaser was not alone. A lot of parents were also concerned with Maurer's leadership. In February, they started an online petition to force the district to investigate her. As of this writing, the group has amassed 2,418 signatures. Shortly after the petition was posted, school district officials released a statement saying that they were aware of parents' concerns and were "investigating specific workplace allegations about Comanche Springs."
In late February, Maurer filed a restraining order against two people for online harassment. Though they are not named publicly, a lawyer for Glaser has responded publicly, arguing that Maurer is merely trying to appear the victim.
Maurer, who has been reassigned within the district, refused to comment for this story.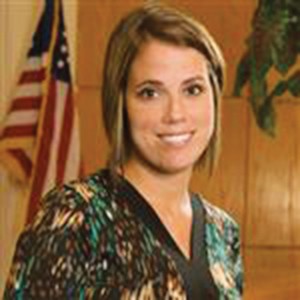 Chad Ferguson, the father of two children in the Eagle Mountain-Saginaw school district, including at Comanche Springs, said there's more to this situation than clashing personalities.
Two months ago, he received an anonymous e-mail from a person with intimate knowledge of the school district's administration personnel.
"The information that's been made public is only a fraction of the story," Ferguson said.
With the help of parents, former teachers, and the anonymous insider, he discovered a slew of information that he believes points to a "significantly larger level of problems: corruption and wasted money" by the district.
******