Hares on the Mountain's Lambs
Musically, there haven't been many major transformations made between Hares on the Mountain's 2012 It Will Only Hurt Forever and their newest album, other than Lambs sounds markedly better and is a continuation of the band's slow progression from soft Irish folk to something harder, nastier, and a tad bit gleefully meaner.
For instance, opener "Lambs from the Fold" includes the lyrics, "They all asked my why I'd done it / How I do such a despicable thing / Two young lives snuffed out with their guts out / All I can say is that we all have needs."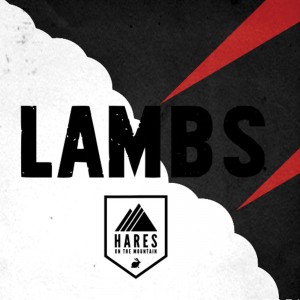 That sounds pretty offensive in print, but within the grungy, catchy-riffed guitar and backing mandolins and violins, it's not offensive at all –– it's just Irish, and Irish songs are all about tragedy. (Ones involving doomed families are especial favorites.)
Although the crunch on "Fold" has been turned up to 11 when compared to the Hares' previous work, the album still stops for breathers, like "Play Me a Song," which lets Petra Kelly's soothing vocals woo you into a dream state, accompanied by waltzing pianos, mandolins, and then a violin solo tossed in from Kelly to kick you right in the feels. But the Irish tragedy is still intact, with stuff like "Sing me a song / You'll never write down / Sing it just once" tossed in there, that is just as sweet as it is tragic.
That's followed by the album's lengthiest track, perhaps qualifying as a ballad, "Nottamun Town," which is laced with featured drums and mandolins and restrained guitars, as a particularly sad town is described: Even the horse purchased in the story is drenched in gloom, with a "gray mane and gray tail and green stripe on her back / Weren't a hair upon her that was not coal black." Kelly kicks in later to croon, "When I got there, no one did I see / They all stood around me just looking at me / I called for a cup to drive gladness away / And stifle the dust for it rained the whole day."
Green-striped horses, drinking away happiness, lots of rain –– it doesn't get more Irish than that. The whole piece has an intensity building through it, a squealing guitar coming evermore to the forefront, but it never explodes. That'll happen two songs down, with the tragic and angry "Hold On, Maria."
It'd be easy to compare a band like Hares to the likes of Dropkick Murphys or Flogging Molly, but while those bands combine Irish folk with metal and pop punk, Hares combines it with Texas singing-songwriting, and then they just crunch the shit out of the guitars. Make no mistake. Remove the distortion, and the Hares could play any scaled-back, classy establishment they'd like to gig at. But then the anger would be gone. And then they wouldn't quite be the Hares. — Joey Keeton
The Road Soda's Coup D'Cool
Dreamy Life Records continues to hit the pavement hard with another hooky garage-rock release. Recorded live, Coup D'Cool, the debut EP by Todd Klepacki's one-man band The Road Soda is about 12 minutes of elemental, rough-and-tumble rock 'n' roll. Klepacki sings, strums, and stomps simultaneously, making his songs bang along at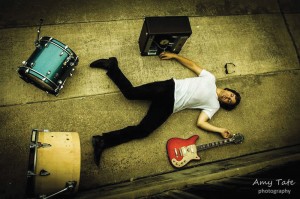 a breakneck, fuck-all pace, like a skater olleying over the topography of old sidewalk or a hot rod stripped down to a chassis, steering wheel, and supercharged V8. The no-nonsense strut of "Swagger" and the giddy, fizzy psychedelia of "X-Ray Vision" are perfect soundtracks for late-night after-party hunting, while "96 Feelings" is a good drunken singalong for when you find one. Coup D'Cool debuts digitally and on cassette tape on Friday, available at Dreamy Life Records, located at the corner of Allen and 5th streets in the Fairmount. — Steve Steward
Dove Hunter's Black Cloud Erupt Us
For an album that took almost six years of constant interruptions to make, Dove Hunter's sophomore effort is a remarkably coherent and powerful album. Black Cloud Erupt Us' first single, "Dreamcatcher," features a shuffling, skipping percussion background that intertwines with a stabbing R.E.M.-esque guitar and frontman Jayson Wortham's powerful roar, "I don't need no rearview mirror / To see what's in front of me." A gentle, insinuating rhythm guitar weaves throughout "This Creek Will Rise," as Wortham stammers the lyrics breathlessly like a religious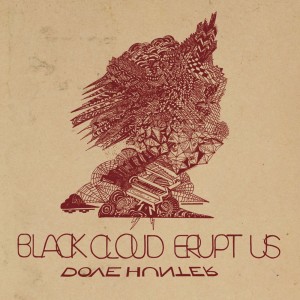 fanatic. "Don't Hurt Myself" opens with swollen, grungy bass notes that segue into chime-like guitar notes picked out with ominous precision. "I Can Be More" boasts a joyful Beatlesque melody floating atop wiry, echoing guitars. It's been a minute since Dove Hunter was ruling the roost. We're glad they're back. — Jimmy Fowler