Last fall, University of North Texas undergraduate Darla Ray competed in a dance tournament. The dance-off among teams representing campus dorms was a part of the school's "Yell Like Hell" homecoming festivities, a series of skits, dances, and live music performances hosted by the school's chapter of the Progressive Black Student Organization.
When she took the stage, the crowd of more than 3,000 students rose to its feet and cheered noticeably louder for her than any other competitor. Ray's dorm dance squad took home the first place trophy due in large part to her sweet moves, but her performance was such a crowd-crowd pleaser for another reason: The 49-year-old wheelchair-bound student wearing a red feather boa seemed an unlikely competitor.
Ray, a mother of two daughters who also attended UNT at the time (one has since graduated), said she wanted the full homecoming experience. She had just seen her first bonfire the evening before.
"I told them, 'Seriously, you guys, I can dance,' " she pleaded with her skeptical dorm-mates before they relented and let her join the team. "We call that 'Wild and Crazy Darla.' "
Neither of her two daughters knew that she was taking part in the competition. Ray's oldest daughter, Whitney "Free" Smith, a 23-year-old who graduated last month, was co-hosting the event, and her nose was buried in a clipboard when the other MC got her attention.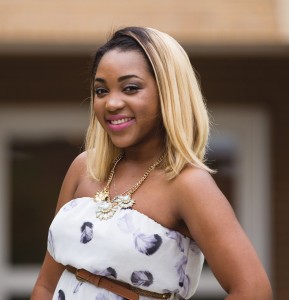 "My mom was on stage popping wheelies and the crowd stood up," she said with a laugh.
Ray still keeps her home in Fort Worth and on weekdays lives in a dorm room. But her living situation isn't exactly a modern retelling of Rodney Dangerfield's Back to School. She chose to live on campus because it is too difficult for her to travel to and from class and drive all the way back to her Rolling Hills area home, near Tarrant County College's South Campus, where she was enrolled more than 30 years ago until she had her first child after just one academic year.
A little less than a decade ago, she was told by doctors that her days were numbered. She was given about two years to live because of a rare autoimmune disease. Her dermatomyositis with pulmonary fibrosis forced her to live in constant agony, sapped her energy, made it difficult for her to breathe, and robbed her of the ability to walk.
"The doctor said to me, 'Just go live and have a good time and get your affairs in order,' " she said. "I think that's when it really hit home for me, when he told me to get my affairs in order. He said this might be terminal. My sister was with me, and we just held on to each other and cried."
She didn't think she'd even live to see her children graduate high school, let alone college. But Ray, who posses a palpable high-energy charisma and speaks deliberately, decided to take up swimming, even though she was breathing with the help of an oxygen tank and couldn't walk. Eventually, she got stronger, much to the surprise and delight of her doctors. No one has been able to explain how she's survived this long or tell her how much time she has left.
Her sudden sense of mortality instilled a sense of urgency in her. When she felt strong enough, she set about the unfinished business of getting her degree.
"I decided I wanted to fight," she said. "I had two daughters who were young and still depending on me. I was not going to just lay there and die. Going to school is what gave me a reason to get out of the bed."
A few years ago, she started taking classes at TCC and eventually enrolled at UNT. She decided to pursue the full college experience that life as a single mom working two jobs and raising two daughters on her own didn't allow her to have.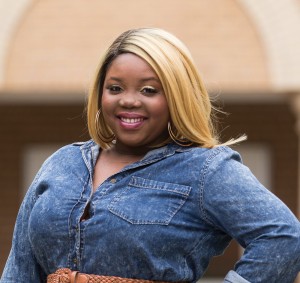 Ray moved into a dorm room during the fall semester –– the same time her 19-year-old daughter, Whitley Smith, enrolled as a freshman at UNT. When Whitley's dorm was shut down because of water damage after another student started a fire trying to make s'mores using a lighter, triggering the building's sprinkler system, Whitley was moved into the same building as her mother.
"She never asks me if I'm going out," Whitley said. "She wants us to enjoy our own college experience."
Ray, a rehabilitation studies major who could graduate as soon as August, said she fell in love with the school after researching colleges with her daughters and seeing her oldest daughter engage in campus life. Ray has bonded with her floormates and tries not to be the dorm mom.
"I wanted to be around people who had similar goals," she said. "It was scary because I felt like I was coming into their territory. I'm old enough to be [every other student's] mother, but I didn't want them to think I would tattle on them.
"They're going to test the waters," she said about her classmates. "As long as they aren't doing anything to ruin their lives, I don't interfere."
******