Bad Blonde's
Caffeine Daze
"Breaking Loose," the first track off Bad Blonde's Caffeine Daze, starts out deceptively mellow, with vocalist/guitarist Dylan Owens' echoing voice draped over a distorted bass line.
"When you threw me away / That was the end of you," he sings before his tense, sing-songy vocals climb to a roar, with the same dynamic sensibilities as the Toadies' Vaden Todd Lewis.
The rest of the song, and the other four tracks, are pure adrenaline. There's nothing pretentious or precious about the trio's straight-ahead aggressive grunge. This debut recording is packed with fuzzy riffage, screamed-sung vocals, and combative, propulsive beats that hark back to moody '90s-era underground rawk.
"Begging for Disease" sounds like a Toadies B-side, with all of the same Southern gothic doom-choogle energy that exists somewhere between punk, pop, and metal. The song builds tension from the rumbling drums and reverb-drenched guitar and explodes into a frenzy of buzzsaw barre chords and over-driven vocals.
"Caffeine Deep," a song about trudging through life trying to meet other people's expectations, showcases Owens' gift for tersely worded, simple, meaningful lyrics.
"I'm taught to live the American dream / But being overworked isn't all it seems / I'm caffeine deep, and I just can't sleep."
The album was recorded in just four days by Grammy-nominated producer Chris "Frenchie" Smith (Meat Puppets, … And You Will Know Us By the Trail of Dead, The Darkness, The Dandy Warhols, Slayer) at his Austin studio, The Bubble. It sounds like it. But in the best way. –– E.G.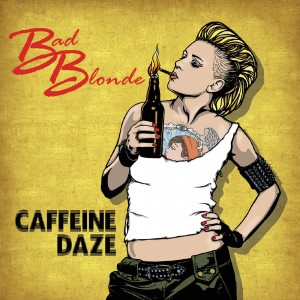 Andy Pickett's
It Happens Every Night
It Happens Every Night has been a long time coming. Released by local empire Dreamy Life Records, singer-songwriter Andy Pickett's debut album is the culmination of years spent playing solo piano up and down West Magnolia Avenue, from The Live Oak Music Hall & Lounge to The Chat Room Pub.
While it's mostly slow, it certainly isn't boring. Pickett does a good job of not boxing himself into one sound. The title track is a catchy little ditty with a juicy, memorable hook, while the next song, "Don't 'Bro' Me to Western Hills," is a sort of old folk hymn. During "Pacific Ocean," Pickett's falsetto vocals drape over syrupy piano and dramatic strings and harmonies. "Saki" takes the album for a slightly humorous, playful turn with prominent brass and strings and dancing keys. The playful aspect subsides as the last track, "Lynda Lady," features a slow, longing piano refrain over which Pickett's high, lonesome vocals croon softly.
It's hard to believe this is Pickett's first album, but it's crystal clear that he didn't just slap these tunes together. He's got some badasses backing him, including Tamara and Chuck Brown from Telegraph Canyon on violin and bass respectively, The Unlikely Candidates' Brenton Carney on guitar, Ginny Mac on accordion, and Lucas White (Rivercrest Yacht Club, Impulse of Will, Feletha Black) on drums. The songs nicely showcase Pickett's range as a singer and also a songwriter. Of all the places you could listen to It Happens Every Night (at the gym, at the pool, making dinner), the best might be driving home as the sun sets after a long day. So shift your ride into "Park," pour yourself a glass of vino, kick off your shoes, and put your feet up. You won't be let down. –– L.C.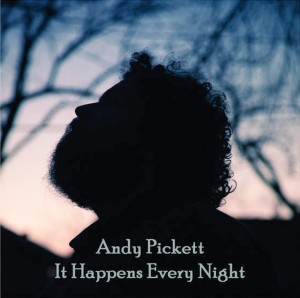 Ghost of John Murphy's
Pop Goes the Ghost
Listening to Pop Goes the Ghost is a bit like catching the last half of a good joke. You know there's something amusing there, but the context is all screwy. While there's little stylistically that unites all 11 songs, the overarching theme of pop satire –– via covers ranging from Miley Cyrus to Taylor Swift –– holds things together well enough. And a few of the ditties are a hoot.
Lorde's Grammy-winning "Royals" opens listlessly with alternating bass drum kicks and a police whistle. Anti-establishment lyrics like, "And we'll never be royals / It don't run in our blood" never gain traction with Prince's sedated singing and far-from-menacing bells brightly tolling during the chorus. As an example of anti-hip-hop, it begins to make sense, though.
A few of the tunes are free from pop music references. "Garbo Said" is a light ballad in minor key set to languid guitar strumming and a brief mandolin solo. The cinema-tinged lyrics ("Flickering scenes in black and white") presumably refer to Swedish film actress Greta Garbo, but with only two verses, most of this story is left untold.
Taylor's "When Layla Comes Over" is an introspective dirge that opens with a lilting guitar line that crests and falls to a single bass note. The central protagonist is a girl named Layla who ages from 13 to 30 over the course of the song. "Layla is 13," Taylor sings, "and I'm only 9 / I know that Layla will never be mine." Midway through, the tempo, and the mood, are enlivened by reverb-drenched strumming. Lyrics such as "Layla is pretty / Layla is smart" may seem childish and unimaginative, but when seen from the perspective of a boy with a crush on an older girl, they begin to make sense.
Pop satire isn't anything new. (Didn't Weird Al do this in the '80s?) And several songs on Pop Goes the Ghost would have benefited from the "less is more" mantra, especially in regard to whistles and string synth samples that would have sounded outdated two decades ago. Instead of synth strings, several songs could have used the album's masterful harmonized vocals, sometimes layered so densely they sound like a choir.
Predicting Donald Trump's next political move may be easier than guessing what the duo of veteran Fort Worth singer-songwriters Jeff Prince (who's also a Weekly staff writer) and James Michael Taylor have in store for their next project. Pop Goes the Ghost is a whimsical commentary on pop music trends and worth checking out. –– E.B.