Bosque Brown's
Us
If I were a heroin addict, Us would be my new favorite record. But I'm a beer drinker, not a hophead. Still, I'm drawn to this music in a tangential way. Bosque Brown's new album is perfect and wanting at once. It's great background music while cruising down a highway or back road, thinking deep thoughts about your complicated life. The soothing if slightly discordant music, introspective lyrics, and sensual vocals induce a trance-like reverie. The album's opening line –– "Walk down gently over the sea" –– and simple production topped by a lush organ set a melancholic mood that never lets up. Mara Lee Miller's tender voice and aching lyrics suggests places for your mind to wander, and away it goes. But when I force myself to concentrate on these songs, they tend to drag and drone.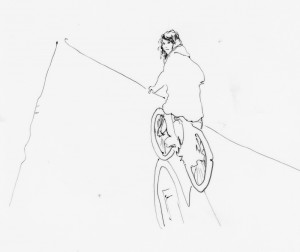 Us is reminiscent of vintage Sarah Jaffe a la Suburban Nature (2010), back when the famed Denton singer-songwriter was slow and soulful and less techno-minded. That's a good thing. But starting a nine-song album with "You and Me," a dirge that spans more than seven minutes, isn't a good idea on paper. Or on plastic, vinyl, or digital.
Following that song with another dirge that lasts five and a half minutes puts the listener in a coma, blissful though it may be. The pace doesn't pick up until the fifth track, "The Time," which is still rather plodding: "I have felt every pain that's ever stained a heart / I have thought every thing in the light and in the dark."
Then it's back to Dirgeville. Miller's slightly spacey vocals serve as an unobtrusive tour guide, suggesting places for your mind to wander rather than driving your thoughts. "Broken Arm" begins with Miller singing, "I'm found in windows and doorways / Waiting to come home." Soon, I'm thinking about my own windows and doorways. Eventually the music becomes ambience, a soundtrack to a daydream. Miller seems to be trying to daze (and dose) herself and the listener at once, providing musical medication as much as observation. If you're in the mood to be sedated, here's the prescription. — J.P.
War Party's
… And the Queen Makes Three
War Party's latest, a three-song EP (or four, because the cassette tape version has a bonus track), is sort of like getting hit in the face with a handful of dimes, flung at you by a drunk buddy who's mad because some a-hole jammed gum in the parking meter slot and now he has a totally inconvenient parking ticket to add to a budget already stretched thinner than a piece of chewing gum. Why did he throw them at you, right?! You were just standing there telling him that at least the car didn't get booted or whatever! But later, you laugh about it because it was a moment of crazy frustration, and your drunk friend goes, "Well, I guess I'm just mad because no matter how hard you try, life is usually frustrating, and all you can do is appreciate it when it gets weird."
The reason it sounds like all of that is because War Party songs replay the memories of day-to-day irritants and shitty situations through a filter of sarcasm that breaks into the occasional snarl. Opener "Nolo Mori" takes a fuzzy blues-rock riff that wouldn't be out of place on a Black Angels song and welds it to the hood of a dragster. Despite frontman Cameron Smith's frantic chorus of "I don't wanna die," the ride sounds as if it's aimed for the edge of a cliff.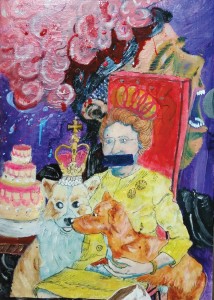 While "Take a Walk" doesn't have the same destructive energy, it mines similar veins of paranoia. "Queeny," alluding to a weird night in New Orleans, closes the EP's online version, with bassist Tyler Moore singing lead, turning into a ghost of Minutemen songs that never were when the rest of the band joins in on eerie, buried backing vox. The doo-wop schtick that characterized War Party's older songs is largely absent, but these tracks more than make up for it with pop hooks and fuzz-rock references. — S.S.
Sarah Jaffe's
Visions
Albums don't capture the fleeting moments of a musician's day-to-day development, but they do a great job of measuring an artist's trajectory. Songstress Sarah Jaffe has continually surprised and impressed fans and critics in her evolution from acoustic folk to indie rock, hip-hop, and beyond. Her recent EP shows her hovering in electro-pop. A collaboration with several producers, including Grammy winner Symbolyc One, Visions features two originals and five remixes from her previous album, Don't Disconnect.
The title track opens with a lone, four-note bassline plucked on what sounds like a  rubber band before picking up momentum with electronic drumbeats and backup vocals from Dallas singers Sam Lao and ZHOTA. The medium-tempo pop tune is spacious and pristine. Jaffe's traditionally warm, colorful voice is icy, distant. The lyrics aren't much warmer. Phrases like, "I'm gonna make music the way that I want to," and, "These days, I just don't give a fuck," tell us who Jaffe is writing for.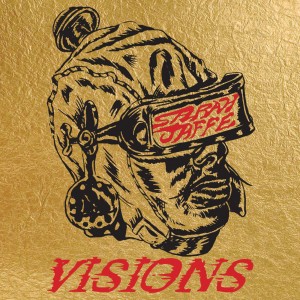 "Lover Girl" gets a techno dance makeover by Los Angeles-based electronica act Mystery Skulls. Gone is the lovely, carefully layered crescendo with which the original version opened. Jaffe's vocals are masterfully looped into intricate harmonies, but the results almost devolve into the type of muzak that billows out of Banana Republics.
Mashups with multiple collaborators are common in mainstream pop, and they probably make for fun recording sessions. With only two originals, Visions will leave many of her ardent fans satiated for the moment. But only then. — E.B.