Davis Chapman's Moving Boxes
There's plenty to like about Moving Boxes, the debut album by Fort Worth's Davis Chapman. In the end, however, a fatal flaw derails the project.
Chapman assembled a crack team of local side musicians, including drummer Blaine Crews, bassist Scott Lee, steel guitarist Roger Ray, pianist Danny Ross, and fiddler Brooke Wallace. Chapman is more than adept at guitar himself and lays down some tasty licks. He created a great sound at Blue Smoke Studios. Producer Nick Choate's arrangements and edits are crucial to the album's crisp sound. And the packaging is exceptional. Davis is featured in a cool, colorful photo on the cover, with his pickup truck loaded with vintage guitars. Open the CD cover, and more photos are found on the inside flaps, the CD, and the back panel. The liner notes are informative and easy to read.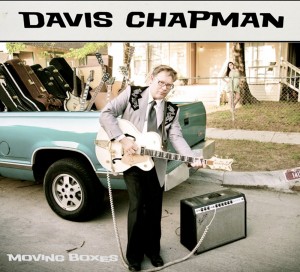 A lot of time and money –– and plenty of Davis' heart and soul –– were invested, and it shows. This joint rocks at times. The 10 tunes are mostly catchy toe-tappers and party songs that are easy on the ears.
Oh, you're looking for substance? Well, look elsewhere.
These ditties are designed to entertain, titillate, amuse, and, in a couple of instances, relax you. None of them is trying to make you think much, although some of the lyrics left me scratching my head. In the opener, "Buffalo Gun," the protagonist is angry because someone drank all his booze and banged his girlfriend. So he's going to shoot the guy with a buffalo gun because "she doesn't love you, no, she loves me." Hmm, she has a funny of way of showing it.
The opener is similar in style to the rest of the material –– rowdy, well played, and lightweight. Chapman breaks the mold on "Hold You," a jazzy, poppy, and well-written tune about a collapsing relationship. It's my favorite of the bunch. It's also an example of the aforementioned fatal flaw.
Chapman sings flat. His tone is a cross between Robert Earl Keen and Jimmy Buffett, which sounds promising but didn't pan out in the recording booth. A few loosey-goosey party numbers such as "$2 Horse" survive the lead vocals, but most struggle. If ever there had been a time to fish out a pitch corrector, this was it. Without it, we've got Chapman's near atonal delivery sabotaging what would otherwise be decent material and strong performances. –– Jeff Prince
Lindby's Drive
Some bands want their albums to give the listener an idea of their sound. And yet others boldly go in the opposite direction, seeming to want to make each song sound completely different from all the others. That ethos is prominent on Lindby's new album, Drive, which features something for just about every musical taste.
"Right You Are, Ken!" is so reminiscent of 1970s funk that you feel like listening to it in bellbottoms and platform heels, while "Today" is taken more or less straight from 1930s Tin Pan Alley songwriting that showcases the jazzy vocals of Ali Grant. "Sweet as a Tart" is pure bluegrass, with banjo picking and close harmony singing.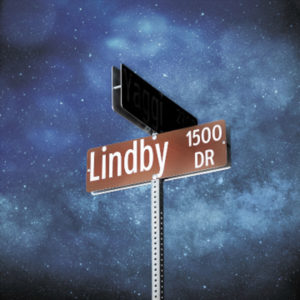 These songs are short enough to be done without the novelty value of each track wearing off, but "Radioworld" displays a juicy, sweet keyboard part that enhances the song's feeling of floating toward the sky.
The band can write lyric-heavy songs, too, as evidenced by the folky comedy number "Edward McClanahan." ("Edward was a dirty old codger / Who shot and buried his best friend Roger. / 'He went away on a trip,' he said / But in his freezer is Roger's head.")
You can only anticipate what this restlessly creative band has in store for us. –– Kristian Lin
Loafers' Real Nice
Loafers' Facebook page says they sound like "rowdy house party rock," and that's not at all inaccurate. The Waco quartet bashes out angular, fuzzy pop-punk that's undeniably perfect for hearing in a sweaty living room. But that description also leaves out the Loafers' sense of sarcasm, and Real Nice, their new album recorded by Britt Robisheaux at his new Cloudland Recording Studio near Brentwood-Stair the Fairmount Community Library, is practically overflowing with snark and bile.
With more than a dozen tracks, most barely two minutes long (except the title track, which doesn't even make it to one minute), you get the sense that these dudes and one lady are working out some psychic aches and pains –– in "Ghost," the "you're dead to me!" refrain, which comes served on a bed of "whoa"s, practically sneers at the doo-woppy pop-punk that stomps around it. The overall effect is a lot weightier than the image of twentysomethings bopping around a keg in a kitchen while cops tell the tenants to be quiet.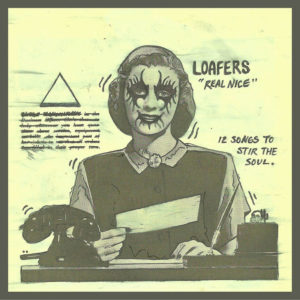 "Ghost" is a good barometer of Real Nice's vibe. The song eventually locks into a breakneck pace that makes the singer lose himself in a rage. There's nothing gimmicky about the tunes, just lean, fast blasts of rock 'n' roll. But then there's a song like "Go Away" that shades its titular hook in breezy 7th chord jangle. You get the idea that this band isn't all just Ramones-y backbeat minimalism. "My Mind" cooks that formula with a crafty, half-tropical guitar melody and spritely moving vocal phrasing, while album closer "Why Not" recalls New Wave without a shred of homage. It's a neat trick to pull off. Loafers are a lot more ambitious than their name implies. –– Steve Steward