The broken bone in Dez Bryant's foot could keep him sidelined for up to three months. Who knows when the Cowboys No. 1 wide receiver will be back to normal? Maybe not until next year.  How does this affect the Dallas Cowboys receiving corps? It's akin to Superman losing one of his superpowers.
Which power?
His ability to fly.
That's a big power to lose but doesn't mean the passing game is kryptonite toast. The Cowboys boast other superpowers.
Terrance Williams grew up in Los Angeles. As a teenager, he earned three national championships in swimming. He was pegged to swim in the 1940 Olympics, but World War II caused the cancellation of the games. This is a guy we can depend on. He's our super human strength. Williams will score two touchdowns today.
(Note: My google is messed up. That's Esther Williams described above. However, I stand by my prediction of two touchdowns because Terrance is a good ol' Texas dude who went to high school in Dallas and played college ball at Baylor University.)
Next on the depth chart is Cole Beasley. I've nicknamed him "Clutch Cole," partly because he is dependable in pressure situations, partly because of my unabashed adoration of all things alliterative. Sure, Beasley fumbled last week, which almost lost us the game against the Giants. I hesitate to mention that. Fans criticized him last season after a fumble, and Beasley tweeted "One fumble in 3 yrs and it's funny how quick the haters come out of the woodwork." Somebody named Matt Massot tweeted back, "Quit yer bitchin Beasley and hold on to the damn ball." To which Beasley replied, "Eat a dick."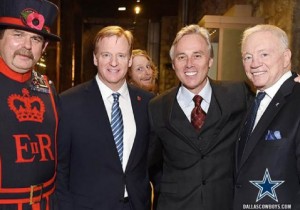 Of course it went viral, but Beasley didn't apologize or remove the post. Also, he photobombed NFL Commissioner Roger Goodell and Cowboys owner Jerry Jones. This is a guy you want on your team. On the negative side, he recently cut his hair and doesn't look as cool as he did last year. But he's another good ol' Texas boy. He played quarterback at Little Elm High School before switching to receiver at Southern Methodist University. No NFL team drafted him in 2012, but the Cowboys gave him a shot. His precise routes and sticky fingers quickly made him Romo's favorite target in critical situations. Best of all, he's been a big comfort to Buffy. (Damn this google; that last part refers to Mrs. Beasley on "Family Affair.") Clutch Cole is the team's X-ray vision. He will score at least two touchdowns.
Devin Street was a fifth rounder in last year's draft.  Says he was born in Bethlehem. Sounds like he's connected in high places.  He's the team's superhuman hearing, and he'll score at least one touchdown.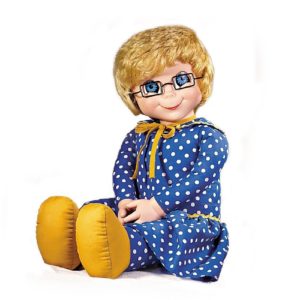 Brice Butler is the new guy in town, just picked up from Oakland in exchange for a fifth round draft pick. He's a big guy at 6 feet 3 inches. He caught only nine passes for 103 yards last season as a rookie. However, the alliteration in his name bodes beautifully for Butler. I've yet to determine his superpower but feel certain he'll score at least one touchdown and convert two extra points.
After crunching all the numbers and going deep on Wikipedia bios, it's apparent the Cowboys are better off without Bryant.  I'm glad that's settled. The game is about to start.
Strangely, the Cowboys get the ball first and can't do squat. They lose a yard on first down, jump off sides on second, get sacked, and punt. The next time they get the ball, it's three and out. Beasley finally catches a pass but gets tackled short of a first down. I'm beginning to question my research. Better double check, crunch the numbers again.
Let's see.  Superpowers, check. Alliteration, check. Eat a dick, check. Yep, everything adds up.  Very strange.
Luckily the Cowboys defense is playing lights out. The Eagles go three-and-out on four of five possessions in the first two quarters. (Now I remember why I don't like stats.)
The Cowboys offense, however, is another story. The heralded receiving corps, reportedly much improved by the loss of Bryant, is sputtering. On third and 12, Tony Romo throws high to Williams, who leaps but can't … quite … reach the ball. If only his name were Waldorf Williams.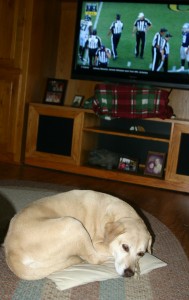 The 6-0 score at halftime attests to the abject inability of either army to ascertain an efficacious aptitude of offense.
Our Big O looks worse in the second half. Luckily, special teams guy Kyle Wilber returns a blocked punt for a touchdown to make the score 13-0. Who needs receivers? Then again, it's been 368 games since the last time the Cowboys returned a blocked punt for a TD. We might need our receivers to step forward at some point in the future.
The referees have gone flag crazy. My research assistant says she's never seen so many penalties in a Cowboys game.
On second and 13, Romo throws to Street, but the receiver goes one way and the ball goes the other. I'm really beginning to doubt my research methodology until the next play. On third and 13, Romo hits Dunbar for a 39-yard strike. I'll never doubt myself again.
Then, with 9:44 left in the third quarter, Romo is sacked hard.  He's lying on the ground holding his shoulder in pain. All this discussion about receivers is suddenly rendered moot. He mouths the words "it's broken" as he's being led off the field.
The only other quarterback wearing a Cowboys uniform is Brandon "The Ginger Cringer" Weeden.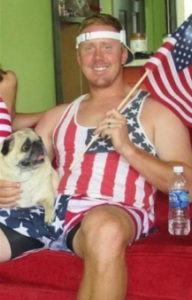 Imagine being on the Titanic and somebody hands you a life preserver made of iron and barbed wire. And then kicks you in the nuts. That's the official scouting report on Weeden.
Hey, somebody forgot to tell the Cringer how much he sucks. He comes in and runs the offense perfectly. He hands off the ball without fumbling, and goes 7 for 7, including a TD to Williams. The Cowboys win the game and sit alone in first place with a 2-0 record.
I crunch more numbers, pore over Wikipedia with a fine tooth comb, and, after returning the comb to its proper place in my comb drawer, come to a surprising conclusion. The Cowboys are better off without Romo, too.
We will win with Weeden!
We weally, weally will!