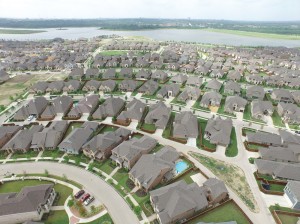 That 2,000 acres is becoming a residential development with a 38-acre island and homes starting in the $190s –– and going above $1 million. About 500 homes have already been built.
The brainchild of Robert Kembel, vice president and general manager of Johnson Development Corporation, a Houston-based company, Viridian was inspired in part by AT&T Stadium. And like JerryWorld, Kembel said, Viridian is also fueling mixed-use development: retail, bars/restaurants, commercial, service, and more.
Seated on a lounge chair overlooking the island, the 51-year-old married father of three, talked about how people's perception of the land has changed over the years. He described the property as a "rough place" in the beginning.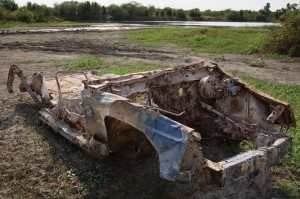 "You had burned-out cars and lots of trespassing and dumping and stolen vehicles," he said. "It was not a place that anyone cared about."
Kembel said he is planning a dinosaur-themed park for the development, and the Perot Museum of Nature and Science, which catalogues and keeps the bones that are found here, is licensed to explore the site. Kembel also noted Sahlstein's passion for the fossils.
"Art will stay up at night and keep an eye on [the site] when the unauthorized four-wheeler community comes in," Kembel said. "When we bought this property, the off-roaders thought they owned it. We've had quite a few run-ins with off-roaders. They are very rude. They like to think that if it's an open piece of land, it's theirs. I've never had one four-wheeler group call me and ask if they could come four-wheeling. Not one."
The situation has improved over the years, he said, and police officers are writing citations. Pointing skyward, Kembel talked about how police helicopters recently ran down some trespassers.
The off-roaders, he said, are "way up in the north section, where we are not developing yet. As we move around and develop up there, they'll go away. There won't be anywhere for them to go."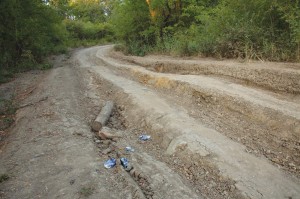 ******