Art Sahlstein has seen it all.
From his two-story home in Euless, the 59-year-old recently re-married father of three recalls mud flying from the tires of four-wheel drive vehicles, a screaming, mosquito-slapping wild man, and a boatload of naked partygoers.
An "untamed frontier" would be a good description.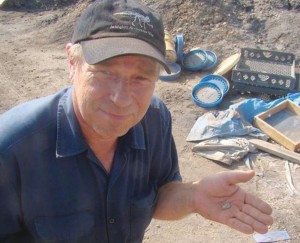 The land he's talking about is about 2,000 acres along the Trinity River in North Arlington. A not-so-amateur archaeologist, Sahlstein knows the area well. Really well. In 2003, Sahlstein and two students from the University of Texas-Arlington — and Sahlstein's youngest daughter Olivia, who was 7 at the time — discovered the Arlington Archosaur site, situated among 95 million-year-old rocks within what is called the Woodbine Formation. Ancestors to a large group of reptiles, including crocodiles and birds, archosaurs, known as "the ruling reptiles," probably originated 250 million years ago. The site's discovery was significant because it offered a peek at preserved ancient coastland from a time when the Gulf of Mexico stretched up through Texas and into Canada. A duck-billed dino, perhaps a new species, and a new species of therapod also have been discovered at the site. Sahlstein feels it's his duty to protect the terrain.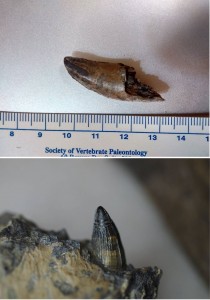 "It's a geologic feature called an ox-bow lake," he said. "We've had over 4,000 volunteers over the years. We love sharing this experience with people."
Sahlstein, who recently suffered a heart attack, returned home from the hospital earlier this week.
"A heart attack leaves you weak," he said. "But God's going to take care of me."
His stewardship job will be somewhat easier now with the advent of Viridian.
 ******