Fort Worth singer Leon Bridges flew up north to perform as musical guest on Saturday Night Live and killed it. Now the Cowboys fly up north to face the Washington Redskins on Monday night. Experts predict the Cowboys will perform less like Bridges and more like Sinead O'Connor.
Pre-game chatter mentions that the Cowboys (3-8) remain mathematically in the race for the NFC East championship.
Math must be really dumb.
Let's see, Tony Romo has re-broken his collarbone. Not only is he unable to play quarterback, he has no stable bone with which to support his shirt collars. This has put two tailors and a dry cleaning service out of business. Injuries have a trickle-down effect on the economy. For instance, Greg Hardy is apparently on his meds again, which has put several cosmetic companies out of business — fewer women covering up bruises.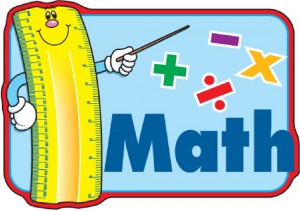 Backup qb Matt "Dry Moat" Cassel has lost all four games he's started this year. Off Asides will gladly drop the "Dry Moat" nickname once Cassel wins a game.
I wonder what Math thinks about it.
OFF ASIDES: What are the chances the Cowboys will win with Cassel at quarterback tonight?
MATH: Well, I've got this little thing called the law of averages that says the statistical dispersal of outcomes within a small sample will mirror the distribution of outcomes across the entire population.  If four games is considered a small sample, then Cassel's average is zero and my law says he'll never win another game in this lifetime.
OFF ASIDES: You're not dumb at all.
MATH: I appreciate it. And thanks for not using a pi pun during this brief exchange.
OFF ASIDES: No problem. I find math puns to be derivative, formulaic, graphic, problematic, and, in addition, gross.
Besides I've got bigger outrages to tackle. Redskins owner Daniel Snyder continues to resist demands to change his team's name. Many Native Americans dislike the obvious insult. Sure, the nickname was adopted in the 1930s when things were less politically correct, and the Redskins name has become tradition.  But that doesn't make it right, which is why the Dallas Stereo-Typically Unwashed And Drunk-Every-Saturday-Night Saddle Tramps changed their name to the Cowboys in the 1940s.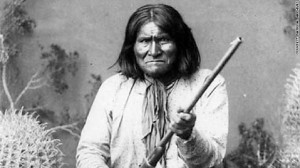 Hazel the research assistant puts me in touch with a psychic, who spirit-connects me to Geronimo.
OFF ASIDES: Penny for your thoughts on the Redskins controversy, 'Mo.
GERONIMO: What in the anaamakamig are you talking about?
OFF ASIDES: People want the Redskins to change their name and mascot.
GERONIMO: Why?
OFF ASIDES: Because redskin is a slur.
GERONIMO: Well, yeah. And I suppose they have a cartoonish mascot on their helmets?
OFF ASIDES: No, the mascot is a noble looking Native American.
GERONIMO: Mm hm. You conjured me up for this? Sounds like a real Trail of Tears you got there pal. You do realize my mother, wife, and three young children were slaughtered in 1851, right? Look, change the name to the Washington Natives. Badda-bing Badda-buffalo, problem solved. Oh, and thank everyone for yelling my name when they jump out of airplanes. I never get tired of hearing that. Geronimooooooo! Ha ha! Still cracks me up.
OFF ASIDES: Did you know paratroopers yell that to prove they have no fear?
GERONIMO: Wow, Chief Wikipedia, you're a genius. Can I go now?
The Cowboys kick off to the Redskins, stuff them on three downs, and force a punt. Lucky Whitehead makes a great return to give the Cowboys easy field position. This is going to be the Cowboys' night! I can feel it! A win would put them at 4-8 and only one game behind the Redskins, Eagles, and Giants. I have a dream! Matt Cassel will lead this team to a Super …  er … wait … there's a holding penalty. Whitehead's great return is called back. Dammit. Now Darren McFadden is fumbling the ball.
That dream didn't last long.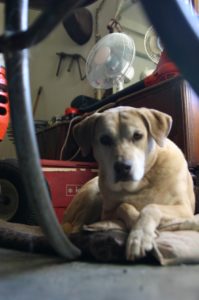 Hazel and I move to the garage. The living room TV gets better reception, but Hazel's nerves are shattered and she needs an L&M Light.
The 'Skins fare no better than the Pokes, and the game quickly transforms into a clash of incompetents, a theater of three-and-outs, a plethora of punts, and an example of awfulness so abominable that only alliteration can adequately explain my utter exasperation. That and tequila.
The half ends in a 3-3 tie. This is what optimists and desperate sports announcers refer to as a "defensive gem" — although in this case the gem is a small garnet recently passed through the digestive tract of a rabid mongoose.
If this game were a Western movie, the cowboys and Indians would be smoking a peace pipe because neither side could land a punch. The only cavalry capable of saving this day is the remote control. At least the Cowboys are bringing families together across this great land of ours, with dads everywhere telling their children, "Well, this game sucks; I might as well turn off the TV and help with your school project."
I haven't been this exhilarated since (note to self: think of a funny analogy to go here. Or don't. Surely nobody is still reading this crap. I'm hungry. What the hell am I even writing about?)
(Editor's Note: You're vapor locking, Off Asides. Stay focused. And try to be more positive, for chrissakes.)
Okay, sorry. Go Cowboys! Plenty remains to be excited about this season. For instance, even if the Cowboys lose tonight's game, they retain a mathematical possibility of winning their division.
MATH: Really? That can't be right.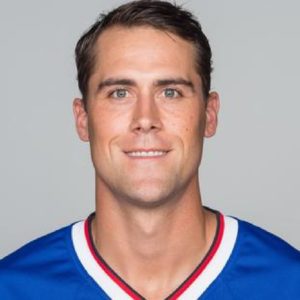 And then something incredible happens on the way to the cemetery. The most inept and boring game in the history of football becomes exciting with 1:30 left. Redskins punt returner DeSean Jackson suffers vertigo and runs the wrong way and fumbles near the Cowboys  goal line. America's Team scores its first touchdown and takes the lead!
But then the Redskins get the ball back and throw deep to — who else? — Jackson, who scores and ties the game. But then the Cowboys kick a 54-yard field goal to win the game in the final seconds!
Cassel's "Dry Moat" nickname is forever banned! I told you this was the Cowboys' night! Oh ye of little faith! You gotta stay positive! Playoffs here we come!