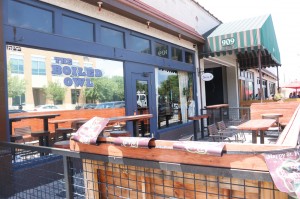 The Near Southside's newfound appeal to investors like Churchill and Watson is largely the result of many years of work by Near Southside Inc., formerly known as Fort Worth South Inc.
The largest economic driver for the Near Southside is the Medical District, a network of five major hospitals and dozens of smaller clinics and medical centers. Today, the Near Southside employs 35,000 people and contributes more than $4.2 billion to the local economy, according to Near Southside Inc. Those statistics put the area's economic impact just behind downtown and ahead of the Alliance area in North Fort Worth.
When Paine began directing the group in 2005, he was tasked with turning around a blighted neighborhood.
"My first two years on the job, we had 2.5 to 3 percent negative growth," he said. "We had disinvestment. People were leaving the area."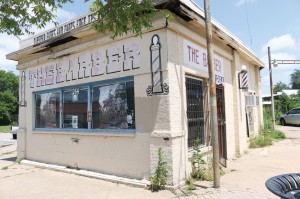 What the district did have was a lot of potential. Not only did the Near Southside house the city's Medical District, but there were many underutilized historic buildings along Magnolia Avenue and South Main. In 2007, Near Southside Inc. planning director Mike Brennan and Paine put together a plan.
At Brennan and Paine's request, Fort Worth Police Department opened a station at the corner of Hemphill Street and Magnolia in 2007. The new police presence, Paine said, improved public perception of the area. Some early projects required hiring workers to clean streets and alleys. More costly ventures (paid largely through a TIF or special financing district) added bike lanes, streetside parking, and lane reductions designed to slow traffic and create a more pedestrian-friendly atmosphere.
Churchill and Watson reached out to Near Southside Inc. early on, Paine said.
"They are exactly the kind of business owners we want in this area," he said. "They're bringing local restaurants and not national chains. We want people to come in here and embrace what we are doing. [Churchill and Watson] are not here to change that. They are here to build on that in a way the community wants."
Keeping independent, locally owned businesses as the face of West Magnolia Avenue is a delicate balancing act, Paine added. There are no rules forbidding chain restaurants from opening in the neighborhood, but Near Southside Inc. directors do their best to explain to developers what has worked well in the past and what Fairmount residents prefer. The form-based code now enforced throughout the area he oversees restricts certain building parameters. Chains like McDonald's have tried twice to set up shop in the neighborhood, Paine said, but the corporate chain's execs were unwilling to compromise on design elements. Small business owners, he added, are much more willing to be flexible.
Boiled Owl Tavern co-owner Autumn Brackeen agrees that a large part of Magnolia's appeal and success is due to its lack of chains. She loves her stretch of avenue for being community-oriented and providing a space for artists and musicians to congregate and collaborate.
"I've only been to Kent & Co. [Wines] once," Brackeen said. "It's always a positive to bring service industry employment to the area."
Kent & Co. Wines waitstaff who frequent her bar seem to enjoy working there, she added.
"I love it here," said Jessica Knott, who's been tending bar at Kent & Co. Wines for two years. "I love the fact that customers from all walks of life come here. It's not just about selling wine. We want to make sure you find the glass you want. I love our staff."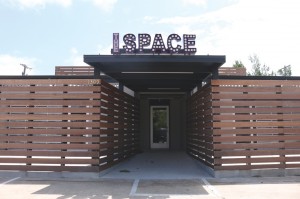 Brackeen's biggest worry is the effect gentrification plays in raising rent for businesses and residents.
Paine said that during his 10-year tenure he has seen apartment rent increase from $1 to $1.70 per-square-foot near West Magnolia Avenue.
"Working 20-, 30-, and 40-year-olds should be able to afford living here," Brackeen said. "A lot of our clients don't have cars. Most of the businesses here have made it over the first-year hurdle. We're a family at this point."
Brackeen doesn't see any immediate cause for concern, but at some point, she knows the area's economic growth may push out smaller businesses.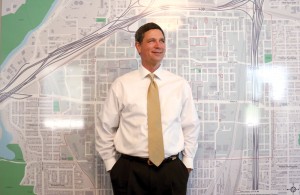 "It would be depressing to see people and businesses priced out," she said.
Her thoughts echo the feelings of many who frequent the Near Southside. While the Kent & Co. owners continue to parry anecdotal hand grenades from Facebook commenters, the bulk of their time is now spent serving a growing customer base through several stores and restaurants.
Kent & Co. is "done buying properties for now," Churchill said. "We've consumed a lot, and now we need to" finish construction.
"That's not to say we won't look at other projects in the future," Watson added. "But it would take a pretty special project with all we have on our plate right now. We want to make sure we stay true to the neighborhood."