For the past decade, we have been living like drunken Vikings in our Monticello office, using way more office space than we really need for our staff of 20. Beginning this week, we are renovating the south end of our building, reducing the amount of square footage we occupy, lowering our carbon footprint, and becoming even higher tech. The editorial staff and management will remain the same. Normal operations will, too. The exception will be our phone system. Direct phone numbers to our editorial and advertising staff will not be working for a while. Callers are encouraged to dial the main number, 817-321-9700. Our crack receptionist Billie Jeanne will assist you and deliver messages to our staff or provide you with our email addresses and cellphone numbers. (BTW, Billie Jeanne loves when people sing, "Billie Jean is not my lover, tee heeee!" to her.) Thanks for your continued support.
Bloated, Ballsy Ag Commish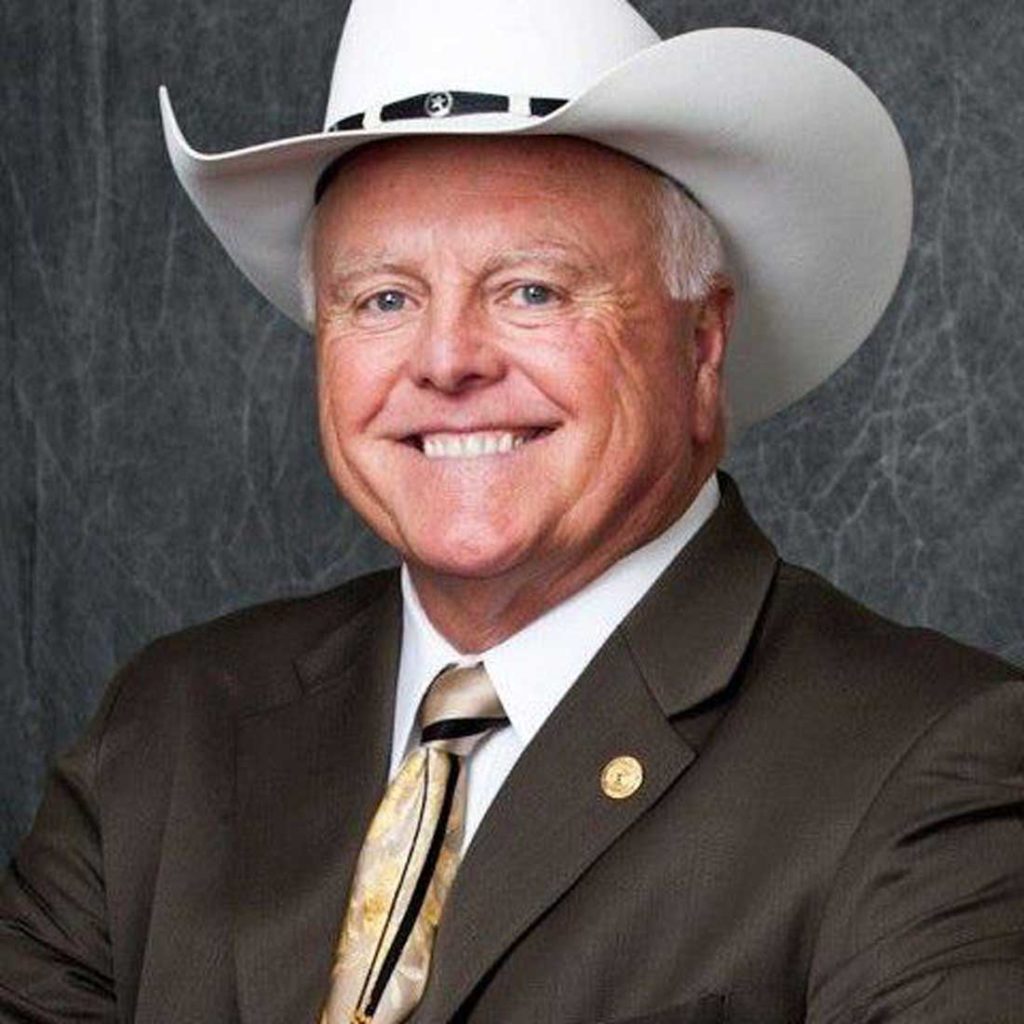 Sid Miller is making news again –– and, as usual, in a weird way. Miller took office as Texas Agriculture Commissioner in January 2015. During a visit to Fort Worth that year, he was introduced to Associate Editor Jeff Prince at the Lone Star Film Festival. Prince tried to crack a joke: "I guess you're glad that Kinky Friedman wasn't elected governor since he promised to appoint Willie Nelson as ag commissioner."
"The governor doesn't appoint the agricultural commissioner," a humorless Miller replied.
Conversation over. Ouch.
Miller can be dour when it comes to his steaks as well. News media reported recently how Miller informed the staff at an Amarillo restaurant that their meat wasn't up to snuff.
"Terrible steak," Miller wrote on a note left for the staff at OHMS Café and Bar. "Not a ribeye. More like prime rib, which I hate. Awful. Paid $34 for mac and cheese."
The restaurant offered to bring Miller something else to eat, based on news reports, but Miller refused – he seemed to want his meal comped.
Entitled much, Sid? However, he did tip $10, or 18 percent, so good on him for that. He earns $137,000 a year as ag commish.
Miller said he was doing the restaurant manager a favor by letting him know how much his place sucked. And Miller expressed annoyance that the news media would stoop to report such a piddling matter. The problem is, Miller is a bonehead. He is one of these conservatives – like Gov. Greg Abbott and Lt. Gov. Dan Patrick – who are voted into office to represent the state's 27 million residents but use social media to promote divisive, partisan politics. Remember all those fake news stories that were flooding Facebook feeds leading up to the presidential election? Miller shared them routinely on his Facebook page for his more than 300,000 followers. The Texas Tribune reported how Miller posted fake stories about terrorists training in Houston to prepare for jihad against Texas, and how an apartment complex made a Texan remove an American flag to keep from offending Muslims, and how President Obama displayed a t-shirt of the late Marxist activist Che Guevara, and so on.
Miller is a short, stout, barrel-chested former rodeo rider who still wears a big white cowboy hat and bumbles from one situation to the next. He has been accused of using taxpayer money to fund personal trips. He has re-tweeted a post that referred to Hillary Clinton as a "cunt." Heck, one of the first things he did as ag commish was to lift a ban on sodas and deep-fat fryers at public schools because, as you know, youngsters are just way too skinny these days.
All his bluster appears to be working wonders. An even bigger cartoon character, President-elect Donald Trump, is considering Miller as U.S. ag secretary.