I heard it before I saw it, that son of a blank. Its barking to my left had jolted me from an otherwise leisurely bike ride with my 5-year-old through our neighborhood into looking up to see — large, thick, and galloping right toward us — a chocolate pit bull mix.
I flick-kicked the monster in the snout while shouting, "Get the blank outta here, motherblanker!" All while maintaining my balance on the bike. All the while putting myself between that thing and my son.
The beast circled away from us, still barking, still growling.
"Keep pedaling, Apollo," I kept saying to my son, calmly but sternly. "We need to go home now. Just keep pedaling, buddy. That's it. Keep it up. Keep pedaling."
My head on a swivel, between my tottering son and the shadowy, tree-covered cluster of three large, deeply recessed houses in the cul de sac whence the dark animal came, I was enraged.
"Hey, you motherblanking blankholes!" I shouted in the general direction of the shadows, over the still-circling, still-barking demon. "Your piece-of-blank blanking dog is loose, you dumb motherblankers!"
I was so angry — not only had I led myself unwittingly into danger, but I was with my son — and I was shouting so loud that I thought my mouth was going to fly off my face.
Nearly half of all U.S. households, according to the American Humane Society, now own dogs, a number that has held steady over the past couple of years (as cat ownership has declined). So that's about 70-80 million canine pets, and if Fort Worth is about 813,000 people strong, half of that number is a lot of households with dogs. Dogs have become so popular for so many, various reasons that the law just can't keep up, according to BarkingDogs.net, an online community for people who've had it up to here! with their neighbors' particularly vocal four-legged friends.
Unleashed dog bites are also up, and pit bulls are to blame. Or aren't. Depending on your source. If it's the Humane Society, the dogs doing the biting aren't even pit bulls. If it's Merritt Clifton, editor of Animal People and the blog Animals 24-7, pit bulls are also responsible for 9-11.
In a 2011 national study published in the Annals of Surgery, pit bulls were found to be associated with "higher morbidity rates, higher hospital charges, and a higher risk of death than are attacks by other breeds of dogs."
Not so fast, says Diane Covey. "We don't want to stereotype human beings," said the City of Fort Worth spokesperson. "You can't judge one over another. It's the same with dogs. It doesn't address the owner and how that owner treats their dog."
"Continuously over the last 50 years in this country," she continued, "we've run through the gamut: German Shepherds were horrible, then Doberman Pinschers, then Rottweilers, and these times it's pit bulls."
Let me be frank. I love all dogs — large, small, long-haired, short-haired, smart, lovably dumb — but I don't like pit bulls. Too scary-looking. Now I haven't always felt this way. As a kid, I loved my buddy Denny's tan-and-white pit Bruno. What a sweetheart. Dumb as a bag of hammers but friendly and always up for fun. And then I grew older and read that pit bulls were bred to bait bulls and take down bears, so now I'll politely keep my distance.
And you will keep them from me. Capiche?
A couple of years ago, the debate –– are pit bulls naturally violent, or are the majority of their owners simply cruel morons? — forced the American Society for the Prevention of Cruelty to Animals to chime in. Though the ASPCA's statement comes with a caveat — "excerpting is not recommended" — I'll break it down for you: If you buy or adopt a pit bull puppy and socialize it, and take care of it and don't abuse it, and love it, then you more than likely won't have any problems, the implication being that most pit bulls are still employed as weapons and that of course when they've been chained outside all day and unfed they are going to be pissed. Any dog would be.
Though 700 U.S. cities have banned pit bulls, the ASPCA is firmly against it: "Breed-specific laws may also have the unintended consequence of encouraging irresponsible dog ownership. As certain breeds are regulated, individuals who exploit aggression in dogs are likely to turn to other, unregulated breeds. Conversely, 'outlaws' may be attracted to the 'outlaw' status of certain breeds. The rise of pit bull ownership among gang members in the late 1980s coincided with the first round of breed-specific legislation."
But the public, said Daphna Nachminovitch, senior vice president of cruelty investigations for People for the Ethical Treatment of Animals, the largest animal rights organization in the world, has been "misled to believe that pit bulls are like any other dog, and they just aren't."
Animal 24-7's Clifton writes, "If almost any other dog has a bad moment, someone may get bitten but will not be maimed for life or killed, and the actuarial risk is accordingly reasonable. If a pit bull terrier or a Rottweiler has a bad moment, often someone is maimed or killed — and that has now created off-the-chart actuarial risk, for which the dogs as well as their victims are paying the price."
*****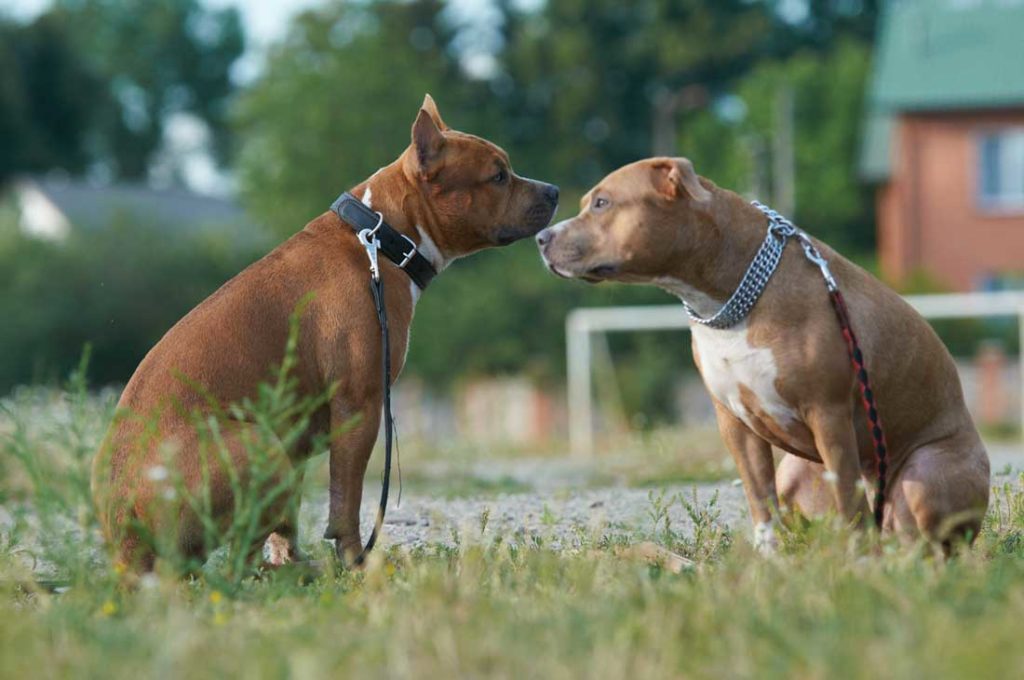 A couple of months ago, I joined Nextdoor, a sort of Facebook but only for the people within your zip code. Seemingly every other day, there's a post about some lost or roaming dog. Most of the animals are described as small and harmless. Some are not.
And then I think back at all of the dumb parenting moves I've made over the past couple of years. By myself and with my family. If I could go back in time, I wouldn't want to invent pizza for Leonardo da Vinci or clink martinis with Sinatra, Dean-O, and Sammy at the Sands. I would go back to when I let my then-4-year-old son ride his bike around the block, our block, by himself. That one and only time. A dog attack was only one of myriad reasons that I knew as soon as he turned the corner and was out of my sight that, well, maybe I should have gone with him.
I would go back to the moment I said, "OK, Apollo, but make sure you stay on the sidewalk and hurry back," and I would punch myself in the mouth.
What was I thinking? Where was my brain? When I knew that all three of us — my wife, our son, and I — had had run-ins with loose dogs in our neighborhood in the past?
When the pit mix lunged at me, my son and I were traveling the same route he had taken on his own. By the time we got back home, I was as angry at the imbecility of the dog's "owners" as myself for having letting my son go on that solo ride. When Apollo and I pulled up to our garage after the failed attack, I parked my bike, made him park his bike, and I sent him inside. Then I reached into my car and grabbed my Bowie knife.
"Anthony, don't!" cried my neighbor from her front porch after seeing me go stomping off down the street. "It's not worth it! They'll throw you in jail! Or worse!"
"But what if some little girl goes walking by there?!" I charged.
"Anthony, call Animal Control!" Tammy shot back. "That's what they're there for! They're professionals! You're not!"
The stars were aligned on my side for once. Had Tammy not been there, having a smoke, playing on her phone, enjoying the beautiful weather, I'd probably be either dead (from the dog mis-owner's bullet or the dog itself) or in jail (for stabbing something or someone to death).
My anti-dog posture may be rooted in a species of trauma. Maybe I'm precious, maybe I'm a prima donna, but I expected suburban living to come with a quotient of peacefulness. I didn't realize how wrong I was until I actually moved into suburbia.
*****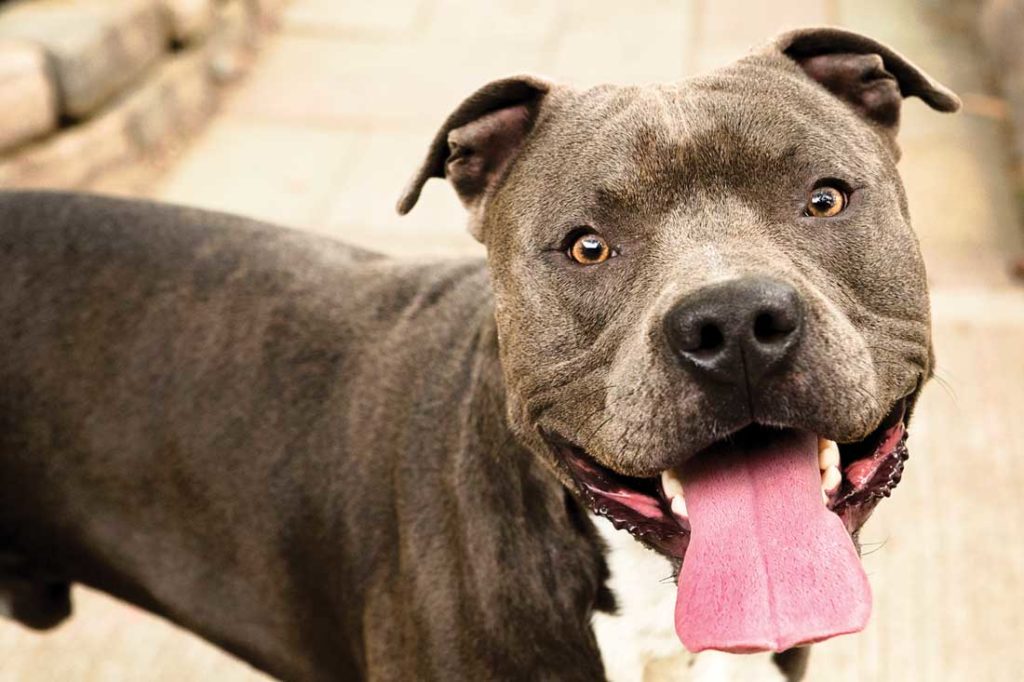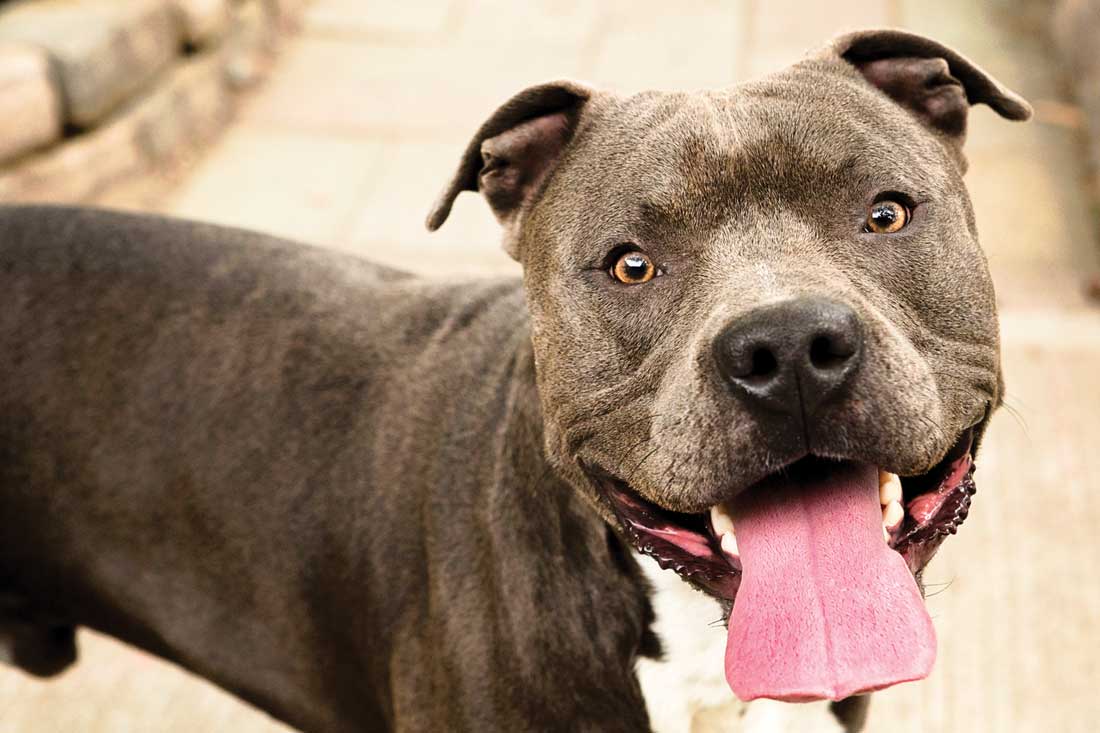 Nextdoor, like Facebook, is also good for reading the all-too-often spleen-o-gram about nuisance barking. Just the other day, a friend bemoaned the fact that between the hours of 4 and 6 a.m. every day — every day — his neighbors let out their shelties, as annoying and yappy a breed as they come.
"The dogs bark uncontrollably," he goes on to post, "which destroys my family's last couple hours of sleep. We have talked to [our neighbors] twice about this matter and they seem to get it under control for a couple of weeks but then it reverts back into canine chaos. I don't want to call the township and complain so what's a person to do at this point?"
My reply was prompt and to the point: "Call the cops. You've done all you can. It's not your job to mediate anymore. Get the cops and/or Animal Control involved. That's why we pay taxes. Your sleeping peacefully isn't bothering him. His letting his dogs out to 'bark uncontrollably' is bothering you. You're in the right."
My comment came from a place of experience.
My wife and I had been house hunting for what felt like decades (it was about two months) when we finally walked into the address that would be ours for the next 10 years and counting. Everything was fine on our initial visit until we moseyed out back. And there in our lovely future backyard was when we first heard them, three mongrels — two shelties and one Jack Russell — barking their heads off in the backyard next door.
"Oh, they get quiet after a while," our Realtor assured us. "Let's check out the bedroom!"
But I should have said something. I should have told my wife, "Look, I know we've been house hunting for at least 50 years, and we're both tired, and we both love this house, this little starter house with the two-car garage and the kids' room-slash-office space, but I'm not going to be able to write Big, Important stories with all that noise right next to my head. And what are we going to do when we start a family? Our kid's not gonna be able to sleep with only a window and some drywall between him and those yappy bastards."
I should have done something, but I was so tired of losing, so worn out on being dragged from one domestic disappointment to the next that I gave up. I was frustrated — fuming, actually — over all of the Big, Important writing I could have done back at our apartment. And all of the Bud Light I could have demolished. And all of the sleep I could have sunk deeply into.
Some days were better than others. Mostly, though, my wife and I were trapped in our own house. We rarely ever ventured out back, for fear of aggravating the beasts, and when we knew we had guests coming over, I made sure to inform them beforehand to park on the other side of our house, the one away from the dogs' side — the mere "bam" of a closing car door could set them off.
I repeatedly pled with my neighbor, the guy who "owned" the dogs, a nice enough fella in his mid 40s who was weathering a divorce by pounding Bud Light every night. Please, I begged him. Please bring in your dumb dogs when they start barking too long. (More than 10 minutes straight, according to Fort Worth's noise ordinance.) "No problem, bro," he'd say. "Sorry about that. I'll bring 'em in next time. Want a beer?"
And not only did his dogs keep going crazy, but they started doing it before 7 a.m. every day.
"Dude!" I remember shouting into his voice mailbox one morning after my wife and I had — once again — been woken up by constant yapping and yipping. "It's six o'blanking clock in the morning! Your dumb blanking dogs are waking us up every blanking morning now! You gotta fix this, dude! We can't take it anymore!"
Nothing. For weeks. Unless you count that the barking got worse. Now it lasted entire days.
One day while lounging around the house watching college football, or "while trying to," I should say, my wife and I had had enough. Animal Control paid the "bro" a visit the next day, a fact I would not have known had not he, probably drunk, called me later that night — my wife and I were asleep, our phones on silent. In a cranky, drowsy, diarrheic voicemail message, he proceeded to chew me out, saying among other things that while the Animal Control folks wouldn't tell him which neighbor had called them, he knew it was me. It had to be me, he asserted. *burp* I called him back the next morning.
"So sorry, dude," I mocked, trying to not to laugh. "I thought Animal Control was just going to warn you. I didn't know they were gonna slap a $500 fine on your sorry ass because your dumb blanking dogs don't have their shots. Man, sucks to be you, bro. If only I would have asked you sooner –– like 900 times –– to keep your dumb blanking dogs quiet."
His erstwhile outdoor-only dogs became indoor/outdoor dogs. And no more 7 a.m. wakeup barks for my wife and me.
Nuisance barking, says city spokesperson Covey, is not a problem, based solely on the volume of complaints received by Fort Worth's Animal Control.
Nuisance barking in my part of town, North Fort Worth, is definitely a problem. Just this summer, our wonderful neighbors across the street had to sell their house and move away to escape the barking problem around them. And they're not the only ones. Walk around my neighborhood (armed) any time of day or night, and you'll hear yipping, yapping, and roaring. I guess some of my neighbors have simply given up and are content to live with it.
I'm not one of those people.
The guy with the shelties and Jack eventually moved away, though he left his dogs with the house — don't know what happened to them, but our new neighbors have only one dog, a Chihuahua mix named PJ (or is it TJ?), and they're super-cool.
*****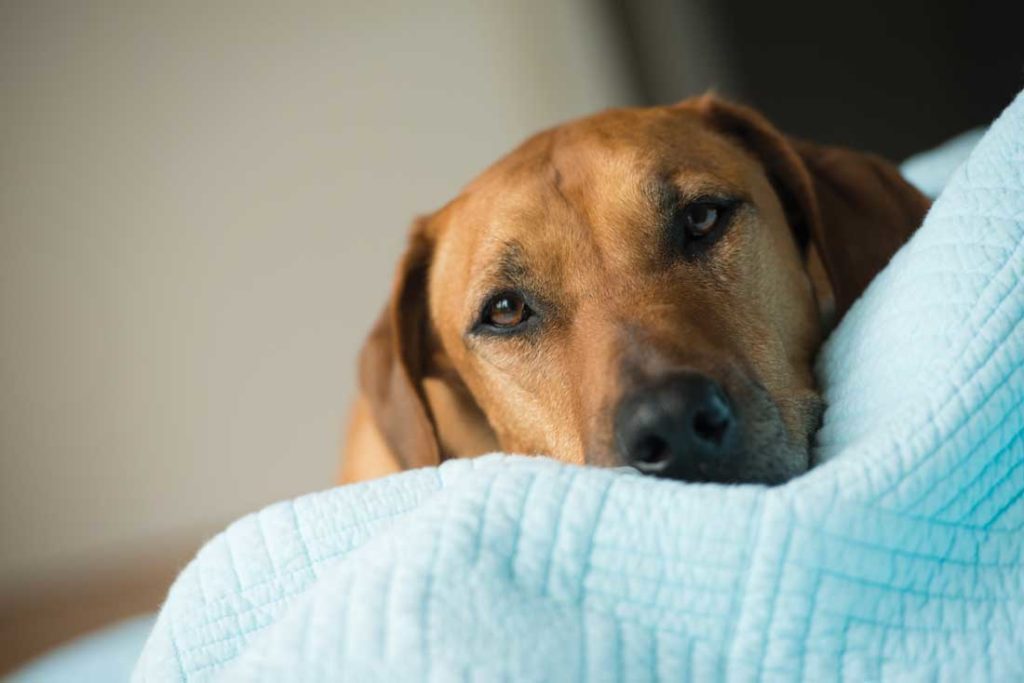 After I returned my Bowie knife to its proper place, I frantically called Animal Control and then texted my wife. She was at the salon getting her nails done, one of only two simple pleasures she allows herself, the other being two glasses of wine with dinner or happy hour.
Even though it took Dana a good 10 minutes to get home — I told her we were fine and that there was no need to rush — I was still hot when I saw her.
After greeting me warmly, she went directly inside to talk to our son. I continued milling around the garage, pacing, milling.
Moments later, she re-emerged.
"I just talked to Apollo," Dana said, now standing in front of me with her arms crossed.
"How's he doing?" I asked.
"I asked him if he was OK, and he said, 'Yeah, some 'motherblanking' dog came after us."
Though my wife is not the most sympathetic soul I've ever known — she's more of a pull-yourself-up-by-your-bootstraps kind of gal — I expected a little more support, a little more comfort.
I was about to jump out of my skin — "I just got attacked by a motherblanking pit bull!" — but I stopped. I took a deep breath, and I apologized for my language.
"I'm sorry, babe," I said, my eyes boiling with fury just beneath the surface. "I'll talk with him right now and set him straight. 'Daddy said some adult words that we don't repeat ever.' I'll take care of it."
I stopped for one reason: I was not going to let that furry four-legged terrorist win. I was not going to let someone's dumb dog come between my wife and me. I protected my son physically. Now it was time for me to protect my family unit emotionally.
The purchase of the Bowie knife — and a canister of pepper spray — was occasioned by a recent confrontation my wife and son had with a much smaller, much less vicious canine on another bike ride. That I packed neither my knife nor the pepper spray for what was intended to be a quick little jaunt around the block still haunts me.
In our part of Texas, pit bulls are still really popular. My wife's lovely adult niece and her new family have two pit bulls. And, yes, when my family and I are visiting, we are visiting only because our singular condition has been met: that the dogs are being kept outside throughout the entire duration of our time on the property and that our son is nowhere near them. Otherwise, we're totally fine with stopping by some other time. Or having family over to our house.
Animal Control was on the scene in about 20 minutes. Though I made sure the two field officers knew my full name, phone number, and address — "You can tell that motherblanker I'm the one who called," I growled repeatedly to them — I have no idea what happened afterward. Haven't seen that dog since, though.
Maybe bad dog ownership is a manifestation of the general shittiness sweeping the nation. Of course some dog owners don't care where their dogs are or what they're doing. We're living in America, bro! Land of the free! If you don't like it, you can move to France!
"They're dogs," I overheard a coworker say one time when the subject of nuisance barking came up. "That's what they do. They bark. Get over it."
Uh, no, stugotz. Untrained, unhappy dogs bark endlessly. Not well-trained, happy ones. When one of my friends in our tight-knit Pittsburgh community in the 1970s and '80s brought a new dog home, one of the first things he did was train the creature not to bark. My buddy shook tins of pennies at his mutts every time they yapped inside or out. All of his dogs since then have been quiet. And well-behaved.
The general crappiness is all over Facebook and Nextdoor. Like drivers who are too occupied with their phones to stay in one lane at a time or jerks at the supermarket who don't have a problem piling into the express lane with 200 items, bad dog owners — of any breed — will do anything they can to avoid taking responsibility.
"Our dog keeps digging out of our yard," they moan.
Well, fix your blanking fence!
"We can't afford to fix our fence now."
Then keep your dumb blanking dog(s) inside!
Am I infringing upon someone's inalienable rights to life, liberty, and the pursuit of happiness by suggesting he either owns his pets 100 percent or not at all, or is my keeping to myself and protecting my family — quietly — an infringement upon him and the rest of the world?
Depending how you answer says a lot about you. Dare you entertain some empathy? Motherblanker?
This story has been updated from the print version to reflect new information.