OPENING
The Challenge (NR) Yuri Ancarani's documentary about falconry and the wealthy Qatari sheikhs who practice the sport. (Opens Friday in Dallas)
City of Rock (NR) Dong Chengpeng writes, directs, and stars in this comedy as a Chinese musician who tries to save his city's rock garden by organizing a rock concert. Also with Coulee Nazha. (Opens Friday in Dallas)
Lucky (NR) The late Harry Dean Stanton stars in this drama as a 90-year-old atheist who makes a spiritual journey. Also with David Lynch, Ron Livingston, Ed Begley Jr., Beth Grant, Barry Shabaka Henley, and Tom Skerritt. (Opens Friday in Dallas)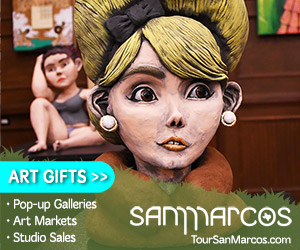 DALLAS EXCLUSIVES
Chasing the Dragon (NR) This Chinese gangster movie stars Donnie Yen as an illegal immigrant who rises to become the king of the drug trade in British-ruled Hong Kong in 1963. Also with Andy Lau, Philip Keung, Bryan Larkin, Kenneth Tsang, and Philip Ng.
Columbus (NR) John Cho headlines this drama as a Korean man who's stuck in Indiana when his father falls into a coma. Also with Haley Lu Richardson, Parker Posey, Michelle Forbes, and Rory Culkin.
Manolo: The Boy Who Made Shoes for Lizards (NR) Michael Roberts' documentary profile of Manolo Blahnik.
The Sound (NR) Rose McGowan stars in this horror film as a supernatural skeptic who encounters the paranormal in an abandoned subway station. Also with Christopher Lloyd, Michael Eklund, and Stephen McHattie.
Stopping Traffic (NR) Sadhvi Siddhali Shree's documentary about law enforcement agents and activists trying to halt the worldwide sex trafficking trade.
Super Dark Times (R) This thriller is about two teenage friends (Owen Campbell and Charlie Tahan) whose friendship unravels after they cover up a deadly accident. Also with Elizabeth Cappuccino, Max Talisman, Sawyer Barth, Ethan Botwick, and Amy Hargreaves.
Year by the Sea (NR) Based on Joan Anderson's novel, this drama stars Karen Allen as a newly divorced retiree who seeks freedom moving to a small town on Cape Cod. Also with Yannick Bisson, Celia Imrie, Monique Gabriela Curren, and S. Epatha Merkerson.
Youth (NR) The latest film by Feng Xiaogang is about the lives of a group of students during China's Cultural Revolution. Also with Huang Xuan, Miao Miao, Yang Caiyu, Li Xiaofeng, and Wang Tianchen.