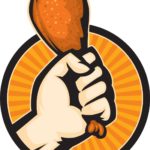 They loved gas drillers (and probably still hold a, uh, candle for them). They opted to be the largest Texas city unopposed to a new state law that invites racial profiling. They couldn't even make a quorum for a public hearing on expanding bus services. The majority of Fort Worth City Council is really letting its hyper-conservative bias show. I guess everyone's as free to be as wheels-off reactionary and cruel as they want now that the cruelest, most reactionary presidential administration in the history of the United States is in charge, the very same "leadership" that has fed a nationwide spike in hate crimes and hate speech. What do you do when your elected officials are targeting the most plagued, the most stressed-out, the poorest sectors of society? We'd like to think the immediate answer is: Vote the suckers out. Progressives voted in fellow progressives in Virginia, New Jersey, and a few other battleground spots a couple of weeks ago. So go vote, right?
Not quite. As imperative as casting ballots is, it's not a cure-all, especially in Texas, where gerrymandering in opposition to Black and Latino voters is –– and will probably continue to remain –– rampant. Also, this is Texas. And in Texas, we like our guns, our Bibles, and our money! And anything that comes between us 'n' our holy trinity is liable to be met with some vulgar comments under an alias or worse. Can you imagine the fear? Here I thought that losing sleep over war with North Korea was bad. Could you picture yourself waking up every day racked with the kind of fear that cuts to the very core of your being and throws everything you've ever held dear into doubt? Hey, my neighbors, coworkers, and even my family members aren't as white, Christian, wealthy, and enthusiastic about firearms as they used to be, and they want to do what with my tax dollars?! Brrgggh. Scary-wary!
It's true. Texas is turning bluer every day ("Will Texas become another brick in the Democrats' blue wall?" The Washington Post, July 20, 2016). Though Gov. Greg Abbott and his cronies in Austin would never admit to it, they know they'd better start recognizing the change in color. As I've been saying for months now, DT's presidency is our first good look at the Man behind the mask. Old, rich white dudes have been running this country for decades now. It's only with DT's presidency that they've revealed themselves to us. A last grasp at relevancy before the cold, unforgiving embrace of the grave? We can only pray. — Anthony Mariani
What Do You Call a Quorum of Turkeys?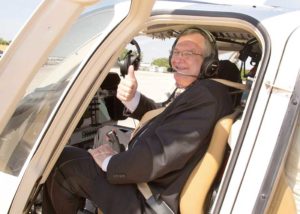 They simply refused to attend the meeting. City Councilmembers Jungus Jordan and Cary Moon were not incapacitated — Moon himself stood outside council chambers giving interviews, not looking as if he'd lost any limbs or had become zombified or anything — but he and Jordan chose not to attend this special public hearing that could have expanded bus service primarily for Fort Worthians who need it the most. We guess Jordan and Moon figured they'd rather avoid the issue than discuss it. What's OK for the Thanksgiving table, though, is a bad look for elected officials.
Are You Ready for Some Butterball?
Hey, people of Cleburne ("Cleburneans"? "Cleburnites"?), when a lot of the folks in your town carve up a turkey, do they only go for the white meat? Because that's the general impression the rest of us got after the play-by-play guy for Cleburne High School's sports-centric JacketRadio.com made some offensive, racist comments during the Seguin-Cleburne game on October 20. While we applaud Cleburne school district for disavowing Mark Blanton and his opinions, and we acknowledge that JacketRadio.com did the right thing in giving him the axe, we've found ourselves assuming a certain, you know, stereotype about your little hamlet and its population, that if Cleburne and its residents have a predominant mindset, it's informed by and built upon some ignominious, ignorant, insensitive, racially charged beliefs. Now, obviously, Blanton is but one man, and thus this Turkey Award is his to swallow all by his lonesome. Though the derogatory words he uttered during that October 20 broadcast were bigoted, idiotic, and cruel — we won't forget that he also ridiculed a Seguin cheerleader's weight, either — stereotyping an entire community based on the muck-mouthed moronicism of a single individual is wrong. Yet when you consider how social media works, you can presume that tons of people outside of North Texas had never even heard of Cleburne until the story about Blanton's remarks blazed into their Facebook feeds. Do y'all wonder what assumptions they made after reading that story? If those implications bother you, and if you want Cleburne to be different, you probably ought to speak up loudly and often, like, for example, the instant an embarrassing bigot burrows into media channels that might broadcast to the wider world. The only way you'll change your city's culture is if the Mark Blantons of the world are served healthy portions of crow.
Not the Dinner Bell Ringing *dong* Shame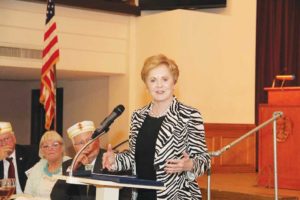 First, she wouldn't hold town halls, and when she would deign to meet with her constituents, it was only with fellow Republicans. Then, just last week she voted to reimburse teachers only $250 of their own money for school supplies, knowing that the Texas State Teachers Association estimates that K-12 educators in our great state spend $656 out of pocket on school supplies annually. Clearly, U.S. Rep. Kay Granger thinks she can get away with beating up on public school teachers, who have one of the hardest, most thankless jobs on the planet, as a way to, we dunno, push everyone toward vouchers? Or something? There's really nothing else that easily explains the sheer cruelty behind her decision. Though staunchly Republican, Granger has proven herself to be rather levelheaded on occasion. The problem is, when a conservative is elected president, society moves a little further right. With a conservative sexual predator/bigot in the White House, society thinks it can be as cruel as it damn well pleases. Drive over peacefully protesting liberals here, steal money from hard-working public school teachers there. It's all the same. Even to Kay Granger. For shame.
Bird's-Eye View
Don't try to stick up for Hotel Renovo. They knew full well going in that they were building in the vicinity of four world-class architectural marvels, especially the Kimbell Art Museum, perhaps the finest example of Modern architecture in the country, right across the street. The Hotel Renovo folks could have planted their garish McHigh-Rise anywhere on the West Side. That they were allowed by our elected officials to choose such a sacred site shows you how little Mayor Betsy Price and her cohorts downtown think of New Urbanism. To say nothing of high art.
Pass the Pigskin, Please
Let's give Kenny Hill a break for a second. His football career has been an odyssey of sorts: From Texas high school state champion at Southlake Carroll and Texas Gatorade player of the year to Texas A&M, where he was asked to air it out 60 times per game against SEC defenses, he's done a lot. After a year on the bench at TCU (sitting out his transfer), his first year on the field after Trevone Boykin's departure was rough. His receivers dropped more passes than any other major team, and special teams could be blamed for two major losses. He was also intercepted more times than any other Big 12 quarterback. Since then, he's renounced his alter ego, Kenny "Trill," in favor of a game-manager mentality that his teammates truly support. In the process he lowered his interception total and made fewer critical mistakes.
Hill has been doing his job driving the bus this season, a bus hauling around a prolific running game and a sturdy veteran defense. Outside of games against cake-walks Jackson State, SMU, and Kansas, Hill has thrown only three touchdowns against four interceptions. Fewer touchdowns than last year, but fewer interceptions also. Hill is driving the bus to get there accident free. The quarterback also has grown into himself enough to realize that he is his own man and not former Frogs star Boykin, shoes the media have tried to thrust him into many times but that few would ever be able to fill.
Hill is best compared to former TCU stud and current Cincinnati Bengals ginger gunslinger Andy Dalton, who was never a stat-monster but who could guide otherwise complete TCU teams to impressive finishes. But Andy Dalton comparisons aren't sexy comeback stories, like "Kenny 'Trill' fulfills his true potential" or "Senior quarterback buries his former demon." Those are the stories we love. It can be hard to love a bus driver, unless he's the one driving your team to a 10-win season, and apparently even harder to write about one.
So who's the Turkey? We are, we sports journalists who have tried all season to make Kenny Hill a Heisman contender instead of a serviceable senior quarterback, or a NASCAR racer as opposed to a safety-first bus driver, or direct competition to Baker Mayfield and Mason Rudolph. He simply isn't, and that's OK. From local writers, national pundits, and the production crew at ESPN's College Gameday, Hill has been heralded as having a breakout early season, and we plastered his face alongside college football's top quarterbacks. In the words of South Park, "You killed Kenny, you …"
Two-Steppin' Turkeys
The world's largest honkytonk is embroiled in a Texas-sized feud pitting friends against friends and even a mom and pop against their son. Can't we all just get along while drinking longnecks and two-stepping the nights away? The problems began when a California-based developer –– get a rope! –– came to town and partnered up with the Hickman family to redevelop a large portion of the Stockyards. The Hickmans lay claim on much of the historic district's property, including a majority ownership in Billy Bob's. Before long, minority owners, which include honkytonk manager Concho Minick and Mister Stockyards himself, Steve Murrin, were at odds with the majority owners over how to run the bar and how to redevelop the area. Now, they are battling in court, which is an improvement over the, uh, less friendly manner in which disputes were sometimes settled in the Stockyards back in the old days.
21 Turkeys
The birds always seem to be flying around the team, but this year they're especially thick. Let's start with Ezekiel Elliott, the stud running back whose actions led to his six-game suspension after a lengthy court battle. Yes, he's paying for the sins of Ray Rice, and you can certainly argue that he didn't deserve such a drastic sentence. Still, only someone with deep blue-colored glasses could argue that 21's behavior off the field hasn't been hinky. Then there's Jerry Jones, who had the temerity to say that the Cowboys had a "zero tolerance" policy on domestic violence. This is the same guy who gave Greg Hardy a contract, cut Lucky Whitehead from the team for being mistaken for someone else by Virginia cops, and is currently threatening to tear apart the NFL on Elliott's behalf. And finally there's Roger Goodell, for serving as judge, jury, and executioner on Elliott just like he did with Tom Brady. Jones may be acting out for the wrong reasons, but Goodell fully deserves having the Cowboys' owner come after his job. They all deserve a very awkward Thanksgiving dinner together.
Turkey Parking Only
Build it and they will come, but they are liable to leave and never come back if you tow away their cars. That's a lesson West 7th Street retailers learned this fall. Phoenix-based developer Vestar leases space to retailers and owns multi-level garages in the neighborhood to provide parking for its customers and employees –– only. West 7th is a popular hangout, and the shortage of street parking meant the garages began filling up. Vestar offered free parking to people who visited at least one of its retailers and received validation. Otherwise, they charged $20. Then, earlier this year, the company upped the ante and began towing cars if the owners did not immediately go to one of the approved list of retailers. Social media blew up with hordes of people who complained of being charged $300 in ransom, er, towing fees. They described how parking attendants secretly followed them to see if they went some place other than an approved retailer. People whose cars were towed swore to never return to the area, which has suffered from parking shortages ever since the old strip became modernized with new bars, restaurants, and shops in 2010. The parking kerfuffle was improved recently after the Fort Worth school district made its Farrington Field parking lot available to West 7th patrons … at $10 a pop. Oh, well. You can support your local schools now while plowing through Coors Lights and Fireball shots.
Dipped in Batter
First of all, congratulations to the Houston Astros on winning their first-ever World Series title. Long-suffering Houstonians needed a morale boost after Hurricane Harvey ravaged the southern part of our state –– they were also finally able to bask in the shade of the tree planted by general manager Jeff Luhnow years ago when he began the rebuilding #process. The 'Stros are a great team with a bright future, and the way they galvanized an entire region warmed the cockles in our black little hearts.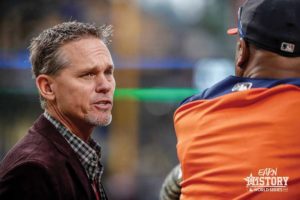 Secondly, fuck the Astros –– specifically, team president Reid Ryan, son of legendary pitcher (and vastly overrated front-office executive) Nolan. Son of Fastball took to Twitter to whine about how the Rangers wouldn't throw away their season to accommodate the 'Stros' admittedly tricky post-hurricane predicament.
After Harvey, when Houston was still reeling, the Astros asked the Rangers if the teams could switch home series while Houston was still under water. The Rangers declined but countered with an offer to make the Astros the home team at Globe Life Park and donate the profits. Ryan the Younger vilified the Rangers on the interwebs and created a PR nightmare for the team without providing any context. One Houston troll, uh, "columnist" called Rangers GM/president Jon Daniels "shameful and classless."
Had Daniels agreed to the switch, it would have left the Rangers with four straight road series and a 12-game trip at a time when they were still clinging to their slim playoff chances. The move also would have disrupted the Rangers' ticket holders and all of the events planned at the ballpark during the games and on the off-days.
Ryan and company elected to move the games to Tropicana Field in St. Petersburg, Florida, even though playing the game in North Texas would have allowed more Astros fans to be in attendance, been less travel for his team, and raised way more money for Hurricane relief. (The Astros donated ticket sales of the series.)
Nolan may own his own brand of beef, but his kid sure seems to like turkey –– acting like one.
Frog Soup
Some TCU students have detected a liberal bias among their professors.
As the kids like to say: "No shit!"
Professors all around the world are left-leaning because they deal in facts and in reality, not spirituality, not superstition, not spin, and definitely not fear. In response to all of this verified, non-libelous information out there, published daily in The New York Times and The Washington Post, as well as in Harper's, The Intercept, The New Yorker, and in these august pages, members of the college's Republican group created a blog that's disturbing not only rhetorically (and often grammatically) but also from the perspective of anyone who's not a neo-Nazi or a neo-Nazi sympathizer. Name a Fox News talking point, and The Freedom Frog is parroting it. That good-guy-with-a-gun bullshit? Yep, it's there. Cops can do no wrong? Trump is an infallible god? Kneeling NFL players are satanic undercover ISIS agents who subsist on aborted fetuses? Yes, yes, and probably someday soon. The Freedom Frog is here to tell you to disregard any evidence to the contrary, to close your mind to F-A-C-T-S, even — especially — when they're coming from academia or from institutions of journalism that have been in business for decades and that have weathered all manner of libel accusations for just as long. The Freedom Frog is here to take a stand for the little guy!
The same little guy who drives Daddy's Beamer, parties it up on West 7th with Daddy's Black AmEx card every weekend (and leaves $0.00 tips), and has the shameful arrogance not to thank God every day he was born white.
And born rich.
Ethics on a Spit
It looked more than a little suspicious when the Fort Worth school board rescinded its ethics policy on the same day it voted to call a $750 million bond election. It appeared even fishier when some trustees claimed they were unaware that they had done so, which led critics of the board to ask a fair question: Were the trustees being corrupt, or were they just clueless? Either way, it didn't reflect too well on the much-maligned nine-member body.
The rescinded policy imposed strict rules on campaign contributions from entities that are "financially interested in the outcome of a contract," guidelines on conflicts of interest for board members and their families, and limitations on gifts for the trustees. Critics of the board pointed out that that these limitations were lifted just in time for vendors to bid on the contracts created by the bond –– and for school board trustees to line their pockets.
A 12-member committee has been appointed to draft a new ethics policy by mid December. But for a body whose list of crimes reads like the Dead Sea Scrolls, it created yet another barrier between the trustees and the public's trust.
Maybe the board should skip Thanksgiving dinner this year. They seem to be getting a little fat off something …
These Turkeys Are Haram
Anti-Semitism is everywhere, but 24 Muslim students at UTA were exposed in an embarrassingly public way when the consciousness-raising website Canary Mission aired their poisonous tweets this past February. Nineteen of the students were members of the UTA chapter of Students for Justice in Palestine. Look, kids. There's room to be pro-Palestinian and criticize Israel's actions without saying things like, "Let's stuff some Jews in the oven," as Mariam Ghanem was identified as tweeting. We'd like to give these Jew haters a trip to Turkey, but even in that Muslim nation, their brand of anti-Semitism wouldn't pass muster.
Tea Time
Tea2Go put itself in boiling water after an employee sent out a text in August just prior to Hurricane Harvey's violent arrival on the Texas coast. The Montgomery Plaza retailer notified customers about a "Harvey Party" because, well, sounds like somebody suffered brain freeze after drinking a tea slushy. Come on down, mention "Hurricane," and receive $1 off boba teas and frappes, y'all! Meanwhile, Harvey from hell was on its way to inflicting $200 billion in damages on the Houston area. Some people –– shocking! –– deemed the text in poor taste. Among the naysayers was Tea2Go manager Ernie Nycz, who described the text as "ill-advised" and apologized the next day. We give him a burned turkey leg for the faux pas but an extra helping of giblet gravy because he admitted the mistake and made up for it. Nycz held a fundraiser at the store a couple of days later and sent the proceeds –– $900 –– to hurricane relief efforts.
Turkey Trio
If there ever were an unholy trinity of wrong-headed governance in a state, any state, at any point in time, this era's Gov. Greg Abbott, Lt. Gov. Dan Patrick, and Attorney General Ken Paxton are it. Abbott and Patrick come up with the bad ideas, and Paxton sues anyone and everyone to get them implemented.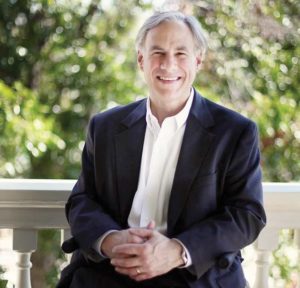 Abbott has recently been on a tear about so-called "sanctuary cities," undocumented immigrants, and the LGBTQ community. The problem with wanting all undocumented people out of Texas is that they represent a sizeable portion of our workforce in agriculture, the service and hospitality industry, house construction, road laying, and roofing. Thanks also to Gov. Greg, taxpayer-funded adoption agencies may refuse to place children with LGBTQ families on religious grounds. Better to keep these poor young souls moving from foster home to foster home rather than place them in a loving environment permanently. Got it. Go choke on a turkey neck, guv.
Dan Patrick is no better. Actually, he's worse. He's been an extreme right-wing idiot for a while now, long before he was elected lieutenant governor in 2014. As a radio host for years in Houston, he was always making fun of Asians and gays and just being an all-around insensitive asshole. He wanted Creationism taught in schools, does not acknowledge that the First Amendment establishes a separation between church and state, does not believe in abortion for any reason, including incest and rape, and he worked hard to convince Texans that ISIS terrorists were sneaking into Texas from Mexico. Examples of recent idiocy: After the horrific killing spree at the nightclub in Orlando, Patrick said it was retribution from God for the sexuality of the customers. When Target bosses said they were installing single-sex bathrooms in stores, he called for a boycott. And when five police officers were killed by sniper fire in Dallas at a Black Lives Matter protest in July 2016, he mocked the protestors for turning to the police to protect them and blamed the shooting on BLM, even though the shooter was not affiliated with that movement in any way. This year, Patrick spearheaded the "bathroom bill," which outlawed people from using the bathroom of the sex with which they identified. You get the picture. Mean and backward.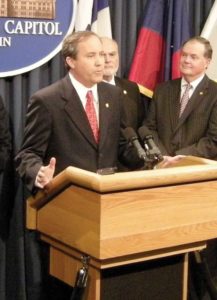 Paxton might be the worst of all for enabling these two gobblers. Since taking office in January 2015, he fought and won the right for Hobby Lobby to refuse to pay for birth control for its employees through its insurance plan on religious grounds, won the right for power-generating companies to continue polluting at a 32-percent higher rate than was set by the Obama administration, prevented the implementation of transgender use of school bathrooms, and killed the Deferred Action for Parents of Americans and Lawful Permanent Residents, which protected those parents from deportation in most cases. He also sued to kill an overtime bill that would have helped workers, filed a preemptive lawsuit to ensure that SB 4, the "sanctuary cities" bill, would be Constitutional, and saw the horrific recent mass murder in a Texas church as a sign that more people should have guns in churches. And he's done a lot of other things that leave normal, decent people horrified. It's almost as if this vile political trinity has this weird little mirror, and when they look into it, they see a world that terrifies them. And so, like little baby turkeys, they peck at everything they see or come across out of fear. The only problem is that they've got the power in Texas, and when they win, good people lose.
No Soup for You!
After debating last December whether to ban motorists from giving to panhandlers, Fort Worth City Council decided in January to go with the next best option: replacing Section 30-16 of the city code with regulations cracking down on panhandlers deemed to be "aggressively begging."
In the January 24 city council agenda, staffers cited an increase in aggressive begging, panhandling, and soliciting throughout the city, disrupting businesses and making passersby feel unsafe.
The city amended its code to include definitions of aggressive panhandling, such as "using violent or threatening gestures" toward a passerby. While some of these distinctions made sense, we can't leave panhandlers' actions open to interpretation by police officers. We've seen Fort Worth police crack down on homeless people over the last few months. Based on a WFAA report, officers have been issuing homeless people tickets in excess of $100. Fining panhandlers will only increase their need for money and encourage, well, more panhandling.
In their March crime-watch newletter, Fort Worth police quoted Councilmember Gyna Bivens as saying that there is a difference between homelessness and panhandling, adding that panhandlers are "not people standing on corners with signs."
Actually, the ordinance defines panhandling as "requesting by the spoken, written, or printed word … an immediate donation or transfer of money or another thing of value from another person." What makes them aggressive is just a matter of opinion.
Maybe Bivens was more focused on how they can't beg within five feet of street curbs?
It's very simple, homeless folk. To not risk getting up to $500 in fines and to maintain your Constitutional right to peacefully panhandle, just avoid schools, parking meters and garages, public bathrooms, charitable contribution events, private properties, banks, restaurants, marked crosswalks, "check cashing businesses," gas stations, commercial/government buildings, busses, bus stops, and street corners.
See? Easy as pumpkin pie.
Trains, Planes, and Automobiles
The Dallas Morning News recently made homelessness a personal issue. In "How drive-by do-gooders enable homelessness," contributor Catherine Cuellar argued that giving money, and even food and blankets, to panhandlers and homeless people exacerbates their suffering, saying passersby would do better to give to charity groups and public institutions instead.
While the latter point is fine, it is unreasonable and unrealistic to suggest that giving food or money to the homeless enables homelessness. People suffer if they go without food, and that suffering is unnecessary when others are willing to hand out some soup and sandwiches.
Also, homelessness is an institutional problem, meaning we enable homelessness by not supporting initiatives that allow homeless people to pay rent, hold down jobs, or have access to affordable healthcare and nutritional programs.
Instead of addressing this, Cuellar chose to oversimplify the issue of homelessness to one of individual failings rather than recognizing how society has failed this group, offering a line from her father: "Poverty isn't just a lack of resources but a lack of life skills." This was before Cuellar used the opportunity to plug her business and encourage locals to ride Dallas Area Rapid Transit. (Cuellar is a DART board member and runs a prescription refill company.)
In the meantime, we shouldn't discourage others from engaging in the charitable practices they feel are right, provided they don't harm others. While giving to a homeless man won't dissolve his homelessness, at least he'll know you saw him — which, for many homeless people, means a lot.
Bird Sanctuary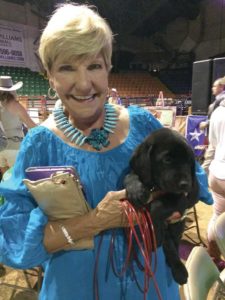 SB 4, the so-called "sanctuary cities" law, which encourages racial profiling by requiring Texas peace officers to question the immigration status of anyone they detain legally, has spawned an ongoing legal battle that probably won't end anytime soon. From Maverick County and the city of El Cenizo, opposition soon grew to encompass Dallas, Austin, Houston, and San Antonio. You know. Real cities. In the early hours of August 16, Fort Worth voted against joining the lawsuit, which is tantamount to saying we're OK with a little racial profiling. Mayor Betsy Price was joined by councilmembers Brian Byrd, Jungus Jordan, Cary Moon, and Dennis Shingleton in her disgrace. Price said the legal battle was not worth "committing resources" to. No problem. We can see that. So why not file an amicus brief showing that we stand with nearly a third of our overall population –– just about all of our Latino friends, neighbors, and family members –– who will be unfairly impacted by the law?
Still waiting …