They were so excited that day as they sat together with a pad and pen, a board representative of Catholic Charities of Fort Worth (CCFW) on the other end of the phone line. Fatma Marouf and Bryn Esplin listened as Donna Springer ticked off a list of requirements for fostering a refugee child. The women, Marouf in particular, were uniquely suited to provide a home to a young boy or girl from another country. The daughter of immigrants, Marouf is a law professor and director of the Immigration Rights Clinic at the Texas A&M University School of Law in Fort Worth. Esplin teaches Bioethics at Texas A&M's School of Medicine and comes from a large, supportive family. The women live in Fort Worth.
Educated, gainfully employed, and happily married, the women very much wanted to parent a child. Marouf underwent in vitro fertilization, but when those efforts failed she and Esplin began considering foster parenting or adoption. Convinced that a child would come, they started searching for a home near the best schools in the Fort Worth school district.
During that time, Marouf received an email from the chief executive officer of CCFW seeking a stronger relationship between her agency and the law school's Immigration Rights Clinic. It would be "an honor," the email said, to host Marouf in a tour of the facility. Marouf accepted the invitation and took the tour along with some of her colleagues.
"Over the course of my career, I've worked many times with Catholic Charities in many cities because there aren't that many organizations that provide pro bono immigration services, and Catholic Charities is one of the big ones," Marouf told me. "In all the places I've lived, I've collaborated with Catholic Charities on cases and workshops and things like that, so I wasn't surprised when I got an email inviting me and a few of my colleagues to go visit their organization and learn about the work they do. They told us about all their different programs, and that included their refugee foster care program. They showed us the facility where the kids are. They have bedrooms where the kids sleep and a common area and classes for the children. And it made me really sad to see some of the barren little rooms without a lot of color or toys or anything."
That's when it occurred to Marouf that fostering a child through Catholic Charities' refugee program would be "perfect" because she had devoted her career to working with the refugee population.
"I deal with refugee law – that's my expertise," she said. "I thought, 'How great would it be for us to be able to foster a refugee child?' "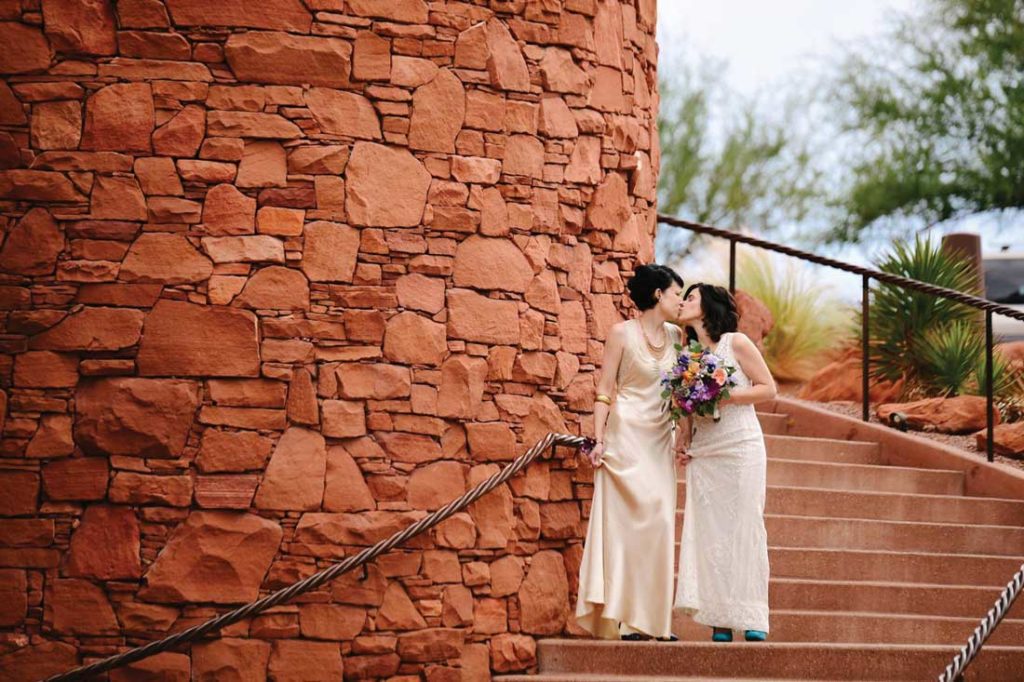 Esplin recalled that Marouf came home that day "really excited" about the program and its possibilities.
"We just felt like, 'What a unique, perfect fit we might be as foster parents,' given Fatma's expertise and line of work and passion and dedication to immigrants, and also our desire to expand our family, so I was very excited," Esplin told me. "We set up an initial screening call."
That screening call, which occurred on Feb. 22 of last year, was with Springer, chair of the Executive Committee of CCFW's Board of Directors. She told Esplin and Marouf that a foster child would require a bed, bureau drawers, and a backpack. Esplin jotted that information on her notepad, knowing that she and Marouf would be able to give a child those things and so much more. But when Springer listed another requirement – that foster parents must "mirror the holy family" – Esplin froze.
"I looked up from my pad of paper and just looked at Fatma, and we wanted to clarify that that meant that because we were a same-sex couple we would be ineligible to apply," Esplin said. "We were sort of just dead in the water at that point and just sat there in disbelief for a couple of minutes."
If prospective foster parents who are gay are treated in such a rejecting manner, how, Marouf wondered, are refugee kids who are LGBT treated while in Catholic Charities' care? Refugee status, she said, is granted on five criteria: race, religion, nationality, political opinion, or "membership in a particular social group," which includes being lesbian, gay, bisexual, or transgender. When Marouf asked Springer how Catholic Charities relates to LGBT refugee children, she told me Springer said none of the approximately 700 kids in the organization's care are LGBT.
"This made me surprised because I would think they would be trained to know the reasons for refugee status in order to better serve some of these children," Marouf said. "But it also just made me feel like, 'How can you be offering protection to children, including on the basis of their sexual orientation, and then refuse to place them in foster homes? What message does that send to those children about their worth and their dignity?' "
I tried to reach Springer, as well as Catholic Charities CEO Heather Reynolds, but it was not easy through the organization's automated phone system. Every time I phoned, I ended up being routed to the voicemails of other people. I left messages anyway, asking that the employees route the messages to the women I was trying to reach. I heard nothing back by press time.
Marouf told me that after hanging up with Springer that day, she emailed the U.S. Office of Refugee Resettlement to report that she and Esplin had been discriminated against because of their sexual orientation. The government organization is under the umbrella of the U.S. Department of Health and Human Services (HHS), which provides millions in grant funding each year to organizations that operate adoption and fostering programs. Grantees include the U.S. Conference of Catholic Bishops (USCCB). CCFW is one of USCCB's sub-grantees.
In her email claiming discrimination, Marouf asked whether such conduct was permissible for federally funded agencies and also asked for information about alternative organizations that would allow same-sex couples to care for foster children. She did not receive a reply until weeks later, on April 14. The message provided no answers or fostering program alternatives. It merely asked for the names of those at the Catholic organization who had claimed that only those who "mirror the holy family" can qualify as foster parents.
Marouf responded to that email on May 1 and received a response the next day, but the message merely thanked her for providing the information requested. She said she has heard nothing from them since.
On the day Marouf reached out to the Office of Refugee Resettlement after being rejected by Catholic Charities, she also sent another email. This one was to Lambda Legal Defense and Education Fund, Inc., which specializes in LGBT cases.
In a twist of both irony and insult, a message appeared in Marouf's inbox on that same day, from a different CCFW official, requesting that Marouf and two of her colleagues present a "Know Your Rights" presentation for immigrants.
Marouf accepted the invitation. If there's one thing she feels she knows, it's individuals' rights.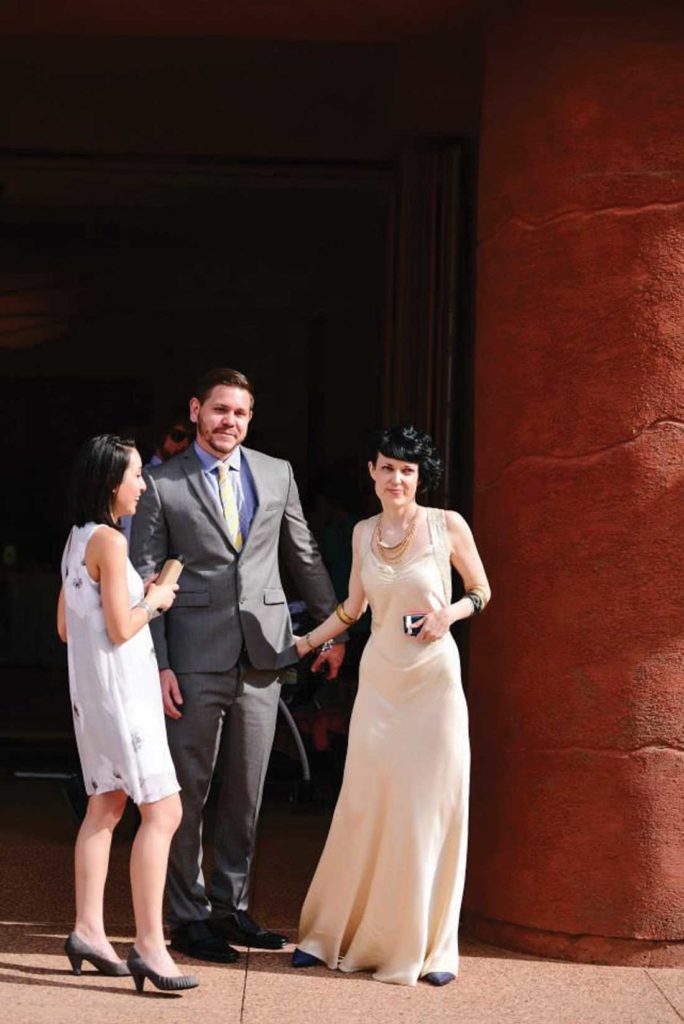 Lambda attorneys Jamie Gliksberg and Kenneth D. Upton Jr. gave the federal government one year to correct the situation. When nothing happened, they sued on behalf of Marouf and Esplin alleging violations of the U.S. Constitution, specifically the Establishment Clause under the First Amendment (endorsing one set of religious views over another) and the Fifth Amendment's Equal Protection Clause and Due Process Clause.
The lawsuit was filed in late February in the U.S. District Court for the District of Columbia. It names as defendants HHS and its secretary, Alex Azar, as well as the national Catholic Bishops group, USCCB. Defendants also include several HHS sub-agencies: the Administration for Children and Families, as well as its acting assistant secretary, Steven Wagner, and the Office of Refugee Resettlement along with its director, Scott Lloyd.
Azar, a former pharmaceutical executive who spent six years as HHS general counsel and then deputy secretary during the George W. Bush administration, is an appointee of President Donald Trump. He was tapped to head the agency last November after another Trump pick, Tom Price, resigned just seven months into the job after Politico reported that he had spent about $1 million in taxpayer money on air travel, both business and personal.
Lloyd, too, is a Trump guy, appointed in March of last year. If his name seems familiar, it may be because he, too, has been controversial. A lawyer who had been known for his religion-based anti-abortion ideology, Lloyd had virtually no background in helping the refugee population before he was offered the government gig. Once in the job, he used his position to block refugee girls and women from getting abortions.
The American Civil Liberties Union stepped in, obtaining court orders on behalf of the females to override Lloyd. According to the ACLU, many unaccompanied immigrant minors experience sexual assault while fleeing abuse or torture in their home countries. The organization claims that Lloyd blocks abortions to which refugee women are legally entitled, forcing them further into their pregnancies as they wait on the courts to grant them relief.
I asked Gliksberg whether the A&M couple's lawsuit is as much about fighting the Trump administration as it is about fighting discrimination against same-sex couples.
"We're suing the government, so that includes, of course, the Trump administration," she said. "It's no secret that the Trump administration has been trying to use the words 'religious freedom' as a sword to discriminate against people."
The attorney said that although freedom of religion is "a fundamental value" in the United States, "the government cannot favor one set of religious views over others, much less fund organizations that impose their own beliefs on others and discriminate against people on the basis of that organization's religious beliefs."
No response to the lawsuit had been filed with the court at the time the Fort Worth Weekly went to press, though Marouf did have an update late last week. The case, she said, has been assigned to U.S. District Court Judge Amit P. Metha.
I contacted HHS and the sub-agencies listed as defendants in the suit, but none provided comment for this story.
"We have no comment on pending litigation," HHS spokesman Matt Lloyd said via email.
I also reached out to USCCB, but, as with CCFW, I received no response or acknowledgment. CCFW is not named as a defendant, but the petition contains details of the phone conversation between Springer, Esplin, and Marouf that prompted the legal action.
Gliksberg said it should have been obvious to government officials that the national Catholic organization and its sub-grantees had every intention of discriminating against same-sex couples. There was plenty of evidence, including the very grant application that the USCCB submitted to HHS. The government agency gave the Catholic group more than $39 million in grant funds last year, according to the HHS' Tracking Accountability in Government Grants System (TAGGS).
"There was no hiding it," Gliksberg said of the Catholics' intentions. "It was all over their website that they believe that marriage is between a man and a woman and that every child is deserving of a father and a mother. And multiple times in the grant document it says that they would be performing all services in accordance with Catholic doctrine."
The lawsuit notes that the USCCB's application for funds from the government's Unaccompanied Refugee Minor program was pretty clear on that point as well. The application states that "USCCB must ensure that services provided under this application are not contrary to the authentic teaching of the Catholic Church, its moral convictions, or religious beliefs."
Ditto with the application to the Office of Refugee Resettlement. The lawsuit states that when the Office of Refugee Resettlement awarded the Unaccompanied Refugee Minor and Unaccompanied Alien Children grants to the USCCB, "it was on notice that USCCB's religious beliefs disfavored same-sex relationships."
"We thought this was a very unique situation of discrimination where not only were [Marouf and Esplin] turned down, but they were told that they were being turned down because they do not 'mirror the holy family,' " Gliksberg said.
The case is far from a slam-dunk, though, in the view of Robert Tuttle, a professor of Law & Religion at George Washington University Law School. He also serves as a Senior Fellow of the Emory University Center for Law and Religion and as a consultant for Lutheran Services of America.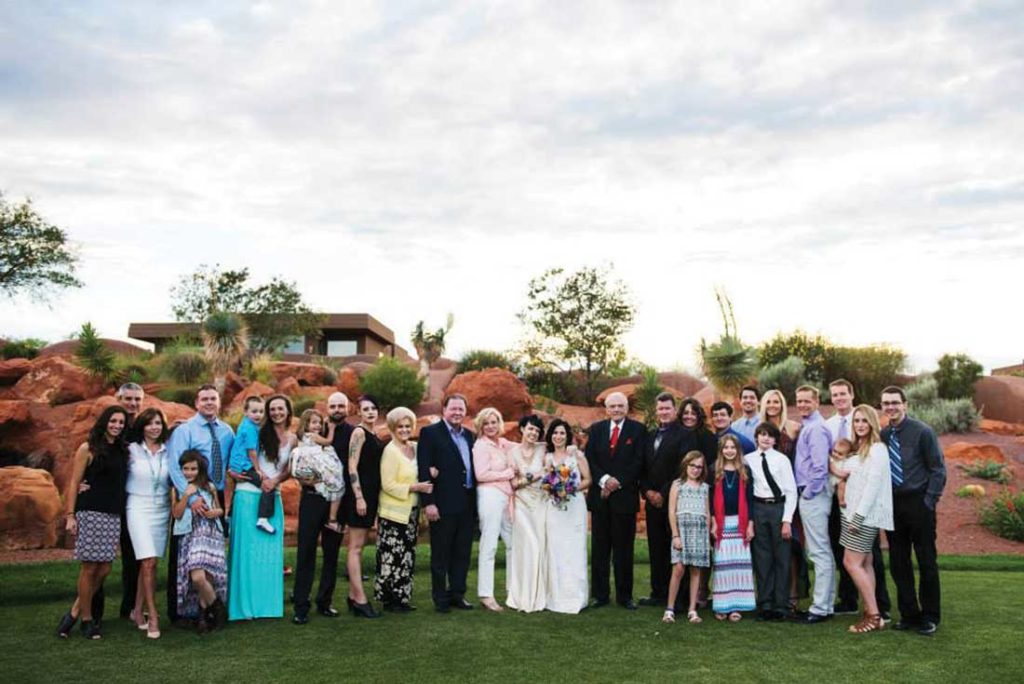 Though Tuttle is "sympathetic" to Marouf's and Esplin's cause and disagrees with such treatment, he said there is "nothing in the Code of Federal Regulations that prohibits the recipients of federal grants from discriminating on the basis of sexual orientation in the conduct of their program."
Former President Barack Obama, by way of executive order, "did move toward that direction but never imposed a non-discriminatory norm based on sexual orientation," Tuttle said. "There are guidelines that are held over from the Obama administration, but those guidelines are rapidly being rewritten by the Office for Civil Rights. The guidelines aren't enforceable as rights of action by interested parties. If the government doesn't want to complain about what one of its grantees is doing, the government doesn't have to complain."
Obama tried "in a variety of contexts" to impose stronger protections for those in same-sex relationships, "but most of them have been eliminated by now because they didn't have any legislative basis," Tuttle said. "It was purely the creation of the president, not that there's anything wrong with that. And now a new president can come in and say, 'I'm going to undo all of that.' And [Trump] has been undoing all that."
The government, he said, can legally use taxpayer dollars to fund agencies that discriminate based on sexual orientation but cannot fund any organizations that discriminate based on such things as race or ethnic origin.
Tuttle disagrees with the Lambda attorneys' views about the Constitution. CCFW, he said, is not bound by the provisions of the Establishment Clause. The fact that the agency disfavors same-sex couples "for religious purposes is irrelevant if the underlying act is itself not prohibited," he said.
"I really don't think they have an easy fight ahead of them," Tuttle said. "I think the federal lawyers are going to have a very significant advantage at every stage of this litigation."
Marouf and Esplin met in Las Vegas, where Esplin, now 33, had grown up in a Mormon household. At the time their paths crossed, Marouf, now 41, was an associate professor of law and co-director of the Immigration Clinic at the University of Nevada in Las Vegas. A Muslim, she was born in California to Egyptian and Turkish immigrant parents. The couple had a long-distance relationship for two years due to Esplin's Fellowship in Advanced Bioethics at the Cleveland Clinic.
The two were married on May 24, 2015, in St. George, Utah, where Esplin was born and where many of her family members still live. The ceremony took place at Entrada at Snow Canyon Country Club a month before the U.S. Supreme Court issued its Obergefell vs. Hodges opinion striking down bans on gay unions and requiring all 50 states to perform and recognize same-sex marriages. The landmark civil rights decision, handed down on June 26, ruled that the fundamental right to marry is guaranteed to same-sex couples by both the Due Process Clause and the Equal Protection Clause of the Fourteenth Amendment to the U.S. Constitution.
"To be honest, I braced myself a little bit to be realistic about the fact that perhaps the site that we chose wouldn't want to perform any of the catering," Esplin said of the wedding plans. "You just kind of brace yourself for that. But we didn't encounter any of that. The caterers themselves just marveled and said it was one of the most beautiful weddings they had seen. It was just a magical day."
Family members of both women attended the marriage ceremony and supported their union.
"We laugh about it because it's probably to this day the most diverse wedding Utah has ever seen," Esplin said. "We were lucky to have my extended family there. We had Fatma's lovely family join us. We had friends not only from all over the U.S. but the Netherlands. It was just a special day."
Marouf said they are "very grateful" for the "huge amount of support" they received from colleagues, friends, and family members.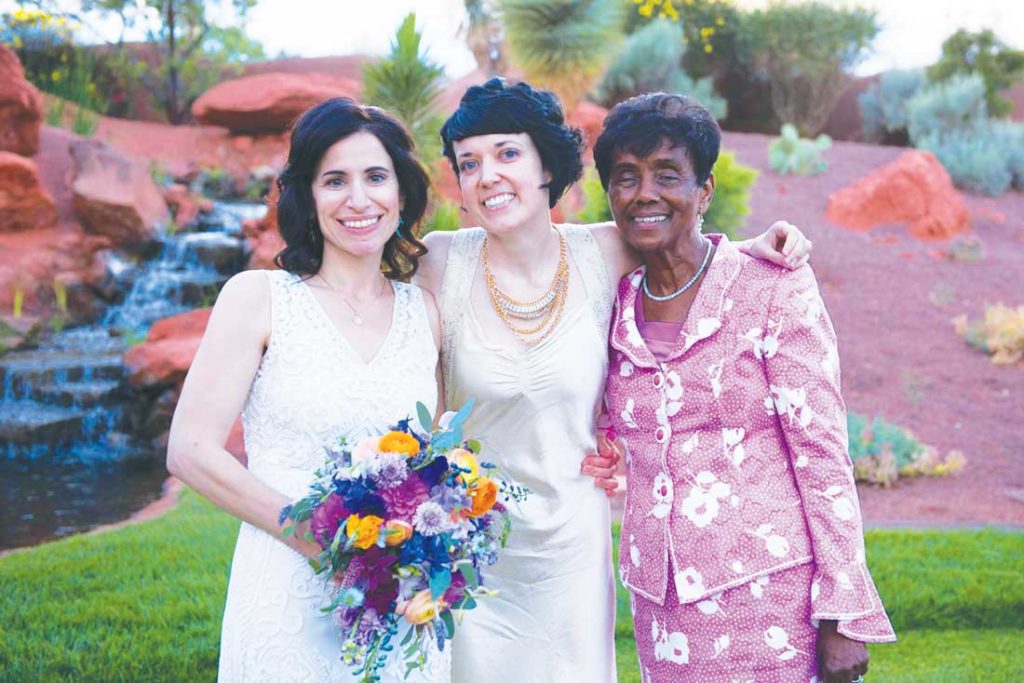 The nuptials were performed by Consuelo B. Marshall, a district judge for the U.S. District Court for the Central District of California in Los Angeles, for whom Marouf once clerked. Marshall, appointed by President Jimmy Carter and one of the first black women on the federal bench, presided over such high-profile cases as those involving right-to-die activist Dr. Jack Kevorkian and "Hollywood Madam" Heidi Fleiss.
"She flew out there just to marry us," Marouf said. "When she did the vows, one of the things we really liked was she said, 'I pronounce you married,' and then she said, 'not just under the laws of native Utah but under the U.S. Constitution,' which was really meaningful to us – and that was before Obergefell."
After having had miles between them for so long, the women were "very excited to live together as a married couple," Esplin said. They felt fortunate to both land teaching jobs for Texas A&M in July 2016. That's when they moved to Fort Worth.
Both women said that when news broke of their lawsuit, everyone – friends, colleagues, students, and family – stood behind them.
"I've gotten quite a few emails of support," Marouf said. "I haven't gotten anything negative. A lot of students have reached out to me, especially LGBT students, to say how much they appreciate us moving forward with this lawsuit, and then other people who have tried to foster and been denied. One couple said they were told they were too poor. They were a heterosexual couple, but I think they empathized with us and reached out. We've really had an outpouring of support from my colleagues as well."
Esplin said the "overwhelmingly supportive" responses, including "institutional support" within the Texas A&M system, have been "such a blessing." She said that she, too, received positive emails from students, even some she has never met, thanking her for taking on the fight.
Marouf said that even friends and colleagues who are Catholic have offered their support and say they disagree with the stance their church has taken in prohibiting same-sex couples from becoming foster or adoptive parents.
So far, the only bias the couple said they have experienced has come from Catholic organizations – and the federal government that helps fund them.
Gliksberg said that a response to the lawsuit is expected by late April, though it is possible the sued parties will request an extension.
The lawsuit asks that the couple be awarded "nominal" monetary damages, which Gliksberg said would be $1. Such awards are symbolic and meant as a statement by the court that the plaintiffs had been wronged. The petition also asks for declaratory judgments against the federal government and for permanent injunctions to prevent prospective foster or adoptive parents from being disqualified on the basis of religious or sexual criteria.
Marouf and Esplin said that they were well-aware that the Catholic church is not supportive of the gay lifestyle but had assumed that any organization receiving federal tax dollars would not be allowed to pick and choose who they accept or serve based on religious views or biases.
"For us, it really came as a surprise, because even though I know that the Catholic Church is against same-sex marriage, we felt like we were approaching a government program," Marouf said. "It never even occurred to me that they would discriminate against us based on our sexual orientation. So it really did come as a surprise, especially given that they had invited me out and asked me to volunteer and asked for my support, and then when I was offering it, they turn it down."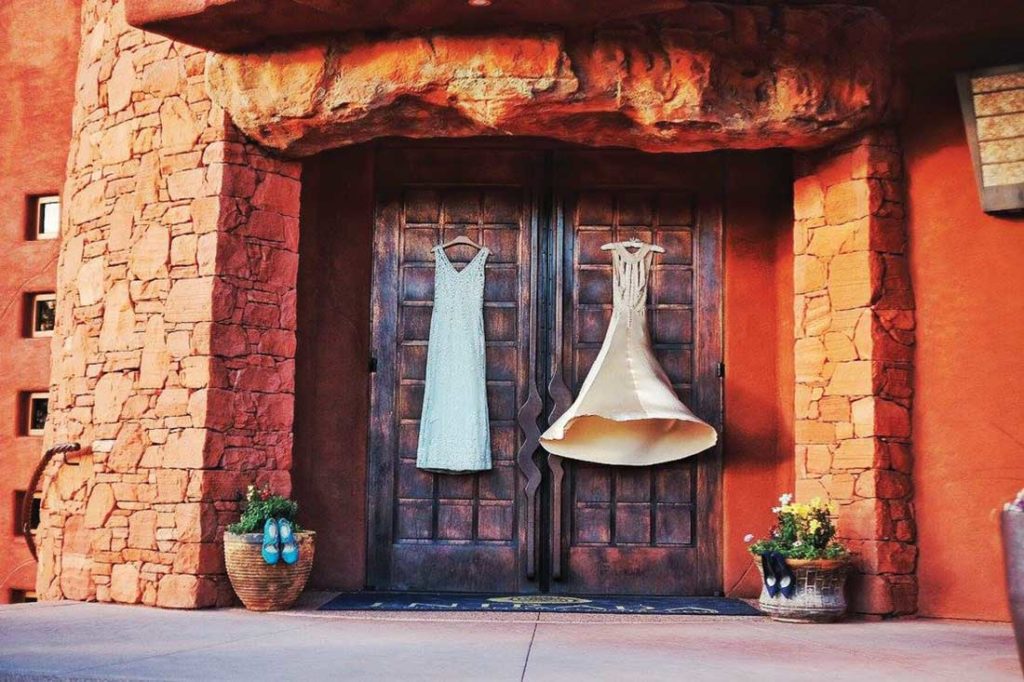 The women and their attorney said that rejection of same-sex couples as foster or adoptive parents harms the very children such programs are intended to help. Last May, the United Nations Children's Fund reported that more than 300,000 children had been documented traveling unaccompanied around the world in recent years, leaving them at risk of exploitation and other dangers. In 2015 and 2016, 100,000 unaccompanied children were found along the U.S.-Mexico border and twice that many were found without an adult in other countries –– almost five times as many as were reported in 2010 and 2011, according to the agency. A PBS article last year said that organizations that provide aid to refugees believed that hundreds of thousands more minors traveling alone likely were not counted in the UNICEF report.
Marouf and Esplin are pursuing other avenues for fostering or adopting a child, but they are specifically hoping to share their home with a girl or boy who is a refugee. Marouf believes that Catholic Charities is the only agency in the area that offers fostering and adoption programs for refugee children.
"When qualified parents like Bryn and Fatma are turned away simply because of their sexual orientation or because they don't meet any one of the agency's other religious criteria, children remain stuck in the system and are harmed, which is exactly what Fatma saw when she toured the facility," Gliksberg said.
For no other reason than discrimination, the attorney said, Marouf and Esplin were immediately shut down.
"They never even got to the facts about themselves, anything that would bear on their qualifications," Gliksberg said. "It is very clear that they were turned down merely because they are a lesbian couple. So the government, in essence, is endorsing one set of religious views over another by [allowing] USCCB to use Catholic doctrine to determine which foster parents are eligible and which are not."
The rejection, Marouf said, felt almost like a physical blow.
"We felt when we got married that our marriage is equal to any other marriage and our love is as big as any other love," she said. "And to then be seen as lesser than or inadequate as parents really doesn't treat us with the same dignity and equality that our marriage deserves."l