Look, I'm just going to throw this out there at the top of this piece: Leon Bridges' new record is tight as hell. If you don't bother with anything else below that sentence, read it again, and go listen to Good Thing. I don't want to call that up-front assertion a disclaimer or something similarly dismissive or trivial. It's just that I have old opinions on Leon Bridges' music and the marketing thereof, and, frankly, they're a little embarrassing, anchored in jaded, professional jealousy and a vociferous distaste for the ardent solicitations of his fans and local peers for him to scoop them up and include them in his rise to mainstream success. If you ever saw a local band dude offer his songwriting expertise or availability as a backing musician or fondly, loudly, or whatever the adverb is for a longwinded Facebook soliloquy jawing about how Leon opened for him at this gig or that, causing you to furrow your brow in response, you know what I felt at the time. But for all my personal, unseemly sludge during Leon's climb to the top, I want to reiterate: Leon Bridges' second album is as hot as I hoped it would be.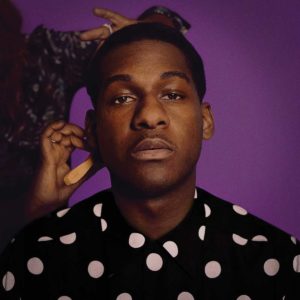 So here's where I was kind of icky: Three years ago, I offered a critical take on Leon Bridges' rise to stardom in the Dallas Observer ("Let's Stop Calling Leon Bridges 'The Truth'," Feb. 2, 2015). I thought I was fair, because I drew attention to all the aspects of his music and image that had clearly won him so many fans, but I also fired a volley, one that, in retrospect, was kind of unwarranted. Mainly, I claimed that his voice wasn't as good as everyone thought it was, citing what I thought was a sunny but limited vocal range. On my first listen of Good Thing, I realized I didn't know what the hell I was talking about. Maybe it's the confidence and experience one acquires after three years filled with hundreds of performances all over the goddamn world, but on these new songs, Leon's voice is incredible. The track that exemplifies this the most to me is "Shy," on which Leon lovingly cradles a register I'd so smugly assumed was beyond his grasp. And it only gets better from there. All over Good Thing, Leon's voice is downright ambitious.
But then again, so are the album's songs. A couple of months ago, I had a conversation with Kenny Hollingsworth, who recorded and toured with Leon during his first album's promotional cycle. I asked Kenny what Leon's new stuff was like. In so many words, Kenny intimated that Leon was moving on from the nostalgic, monochrome soda-shop vibe of his debut album, Coming Home, and into near-unrecognizable territory. And indeed, if you saw him around town over the past year or so, you might have guessed this by his wardrobe: clothes that used to be studiously vintage had given way to adventurous, contemporary cuts and hues. And that's kind of what happened with his music. If Coming Home was sepia-toned in sound and presentation, Good Thing is practically neon.
Leon's chief talent is his voice, but his ear for adaptation is no less honed, and the result on his new songs is a lot of stylistic divergence. In the way that the first Jurassic Park resurrected the velociraptor as-was but Jurassic World invented Indominus Rex out of several other dinos' most thrilling, dangerous attributes, Leon's new creation is an exciting mélange. He may have cloned Sam Cooke-era R&B on his debut, but on his follow-up, he's blended that sonic DNA with every cool sound he's absorbed ever since. 
There's pumping, percolating jazz on the come-up, haters-back-off anthem "Bad Bad News." The country-gospel strumming of his original incarnation opens up "Beyond," but then the pre-chorus grabs you with a hook that's pure Prince, a vibe that resurfaces in the ballad's bridge. The bass on "If It Feels Good (Then It Must Be)" propels the song into a pared-down Daft Punk-ian banger, which burns into "You Don't Know," an even hotter jam that reaches for psychedelic dance space – right down to its 'shroomy vocal effects and a fuzz-heavy Ernie Isley-esque guitar solo. And even the slow songs burn with their own white-hot phosphorescence – my main complaint about Coming Home was the record's earnest chasteness, but Leon's got swag now, especially on the slow-burning ode to make-up sex, "Mrs." Put simply, if his debut wanted to go steady, Good Thing just wants to spend the night.
But even with the unbridled confidence in Leon Bridges' newly sexy strut, his music maintains the humility and love for his roots that endeared him to his fans. In this new phase of his career, he managed the difficult feat of moving on from what made him a star without abandoning what made him special. That kind of artistic growth is the hallmark of a great artist, and I'm excited that Leon Bridges made that leap.
Leon Bridges

7:30pm on Sat, Jun 9, and Sun, Jun 10, w/Jon Batiste and Stay Human at the Pavilion at Toyota Music Factory, 316 W Las Colinas Blvd, Irving. $42-96. 972-810-1499.