While we have some notable fun stuff to do in the Fort (Panther Island, Burger's Lake, or the Trinity Trails, anyone?), sometimes you want to get off the asphalt and away from town. 
Park It
There is an impressive variety of state parks within a 90-mile radius. If you plan to visit more than one this summer, buying a $70 Texas State Parks Pass may save you money on admission.
Cedar Hill State Park  (1570 W FM 1382, Cedar Hill) is a source of a lot of geocaching fun, and there's a little gravel beach if you feel like a dip in Joe Pool Lake. Two fishing jetties and four hikeable, bikeable trails from half a mile to 10 miles around will launch your family members off their cellphones and into nature. If you prefer a grassy beach, nearby Loyd Park (3401 Ragland Rd, Grand Prairie) has one, along with some picnic tables, rustic cabins, and an 18-room lodge with AC, Wi-Fi, and satellite TV if you're more in to glamping than camping. 
Fossil Rim Wildlife Park (2299 County Road 2008, Glen Rose, 254-897-2960) offers you the chance to get up close and personal with bison, deer, bongos, ostriches, a scimitar-horned oryx or two, and rhinos. The park specializes in breeding exotic, endangered animals in a true-to-life environment. If you're inclined to spend the night at the lodge or cabins, you'll be offered a special morning safari tour option – many of the animals are active at dawn and dusk, so your chances to commune with the critters improve.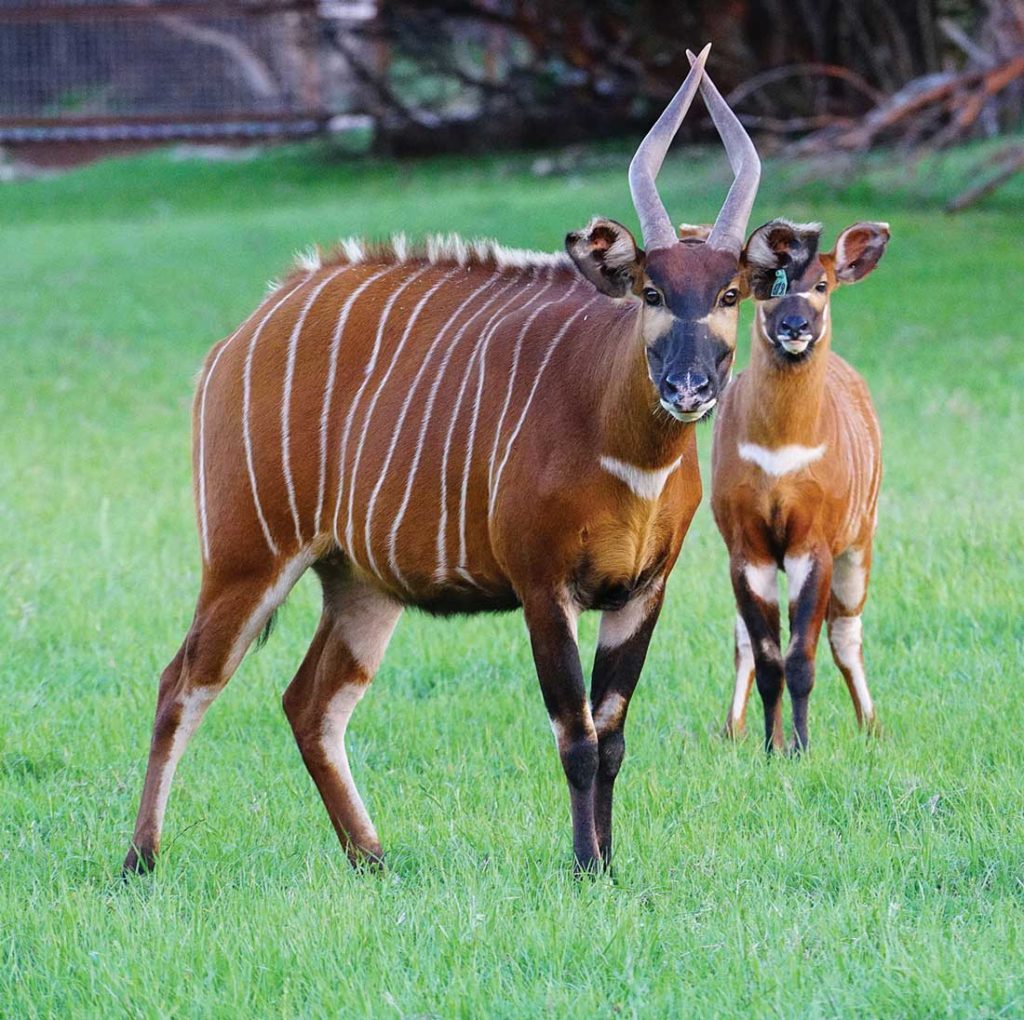 If the thought of spending the night in a park where the wild things are creeps you out, Dinosaur Valley State Park (1629 Park Rd 59, Glen Rose) has both traditional and primitive campsites along with geocaching, the Paluxy River for fishing, and equestrian or horse-drawn wagon tours courtesy of Eagle Eye Ranch Carriage Company (1629 Park Rd, Ste 59, 817-382-9855). Map the dinosaur tracks the Acrocanthosaurus and Sauroposeidon made 110 million years ago, during the Cretaceous period.  While you're in the area, a stop at Pie Peddlers is a must. Owned by two former teachers, the little shop is sweet as, well, you know.
Planes and Trains
The C.R. Smith Museum (4601 Hwy 360, FW, 817-967-1560), named after the former president of American Airlines, offers a look into the history of how aviation has shaped North Texas. Exhibits include a rebuilt Douglas DC-3, American's flagship plane in the years before World War II. The Fort Worth Aviation Museum (3300 Ross Av, FW, 855-733-8627) has two dozen aircraft from 1943 to the present, all tied to Fort Worth either through manufacturing or flight history. The Grapevine Vintage Railroad (707 S Main St, Grapevine, 817-410-3185) will take you back to the '90s – the 1890s, with Puffy, the oldest continuously operating steam train in the South, and a 1950s-era diesel engine. The trains run three routes: from the Stockyards to Grapevine, a tour around Grapevine, and a scenic one-hour jaunt around the Trinity River.
Vines and Wine
We have a glorious, perfectly functional botanic garden in Fort Worth – it's true. But in the spirit of summer getaways, consider the East Texas Arboretum & Botanical Society (1601 Patterson Rd, Athens, 903-675-5630), 100 acres of shady trails, trees, flowers, and wildlife set off in the Piney Woods, with family-friendly events planned into July. There you'll also find Wofford House, the oldest residence in Henderson County, which is home to a functioning culinary and medicinal garden. 
There are more wineries and pouring rooms in Grapevine than there are hipstero n Magnolia Avenue, and a four-hour winery tour might be a great way for budding oenophiles to delve into three of the area's dozens of wineries. If you don't care for a tour bus, hit the Urban Wine Trail (more info at Grapevinetexasusa.com) on your own. It's a visit to six wineries and tasting rooms. 
Wetter and Wilder
Eagle Mountain Lake is a mere 15 minutes from downtown Fort Worth, but the lake extends north from the Fort into Wise County, where you can camp in an air-conditioned cabin or on a campground, take a guided fishing trip for catfish or sea bass, or call yourself a captain at one of the five marinas (6500 Wells Burnett Rd, FW) in town. 
Lake Granbury also offers excellent camping opportunities, from cute houses on VRBO to RV parking to hotels. You have your requisite boat docks and boat rentals at the marina, but there's also a city beach (623 E Pearl St, Granbury), complete with tiki huts.
Possum Kingdom Lake (TX P-33, Strawn) is 19,000 acres of clean water – as much as I love the Trinity River, it's not that clean. Rent a boat, fish for five different kinds of bass, or rent a canoe and paddle yourself down one of the most scenic areas of the Brazos River.