It was a typical single-digit cold morning in Lake Forest, Illinois, a posh suburb of Chicago, on February 11, 2016. Three agents from the Texas Department of Insurance (TDI) (one man and two female investigators) had arrived the day before to meet with the Illinois State Attorney's Office (SAO). The Texas trio came prepared – bringing with them long coats and thermal underwear. They also brought something else: a sealed arrest warrant for Nancy Jackson Carroll, a.k.a. Nancy Carroll Spinks. They met with investigator Wayne Brooks and others at the SAO, and spent that Wednesday planning. More on the arrest later, but first, who is Nancy Carroll? 
Nancy Jackson Carroll Spinks, now 48, is an SMU law school graduate and owner of a now defunct company in Southlake, Millennium Title. She had everything going for her – impressive credentials, a respected career, a family, a new husband, and a home in upscale Keller – until late 2015. Her crimes and fraudulent business practices likely started well before late 2015, but she was able to hide the absurdities of her actions until that time.
A luxury lifestyle was Carroll's in the making, but this was not enough. She wanted more. Much has been written and said about her in the last three years, including on local television and in local newspapers and blogs. We know what she did and how she did it, but we still don't really know why.
I became fascinated with her story in early 2016. I wanted to learn how she could fool so many astute investors. Most were not first-time homebuyers but rather judicious business people who frequently dealt in high-level property transactions. What about her personality led folks to trust her? Was she friendly, likable, approachable? But, mostly, I wanted to know why she threw so much away.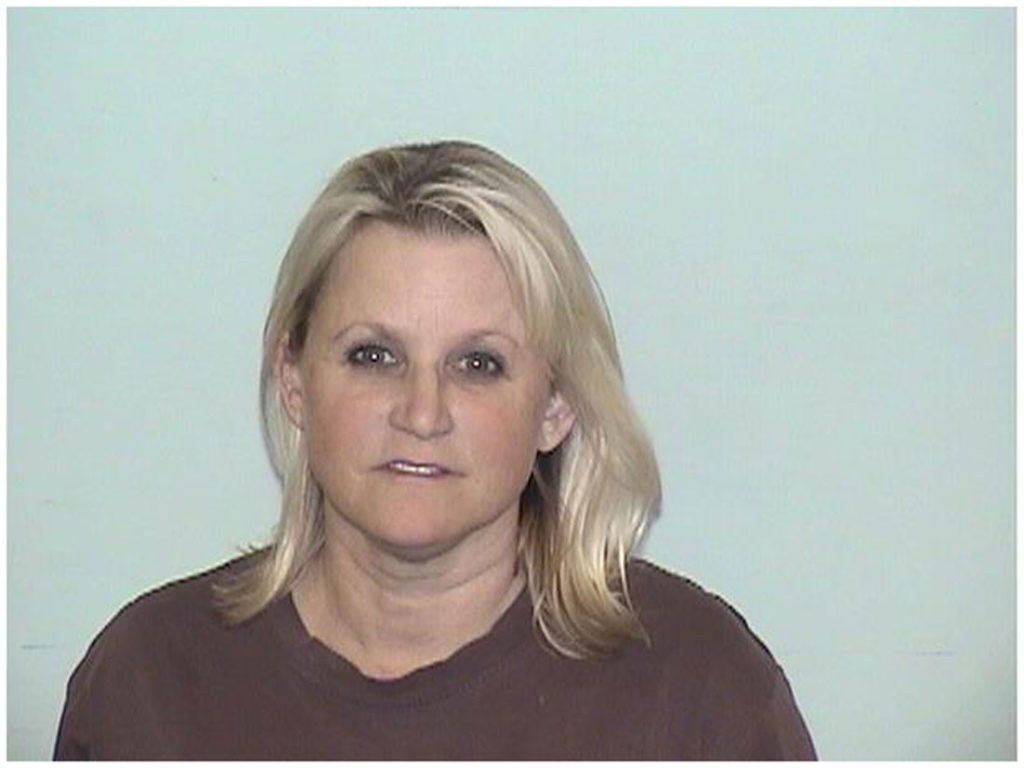 *****
One sweltering afternoon this summer, a good day to stay indoors, I spent several hours in a Tarrant County courthouse poring over records of Carroll's case, unfortunately learning little about the why. According to documents, she absconded away with more than $10.5 million in various money-laundering schemes affecting at least 23 known victims. Much of the money remains lost. Most of the theft occurred through homes sales and closings, including IRS 1031 exchanges (obtaining one property for another and deferring any tax on gain until the new property is sold for cash). One example is a widow who engaged Carroll to establish a trust fund for the $100,000 life insurance money she received upon her husband's death. The money was wired to Carroll, but the trust was never established – the money simply disappeared. Another higher-end investor said he stopped by her office late one afternoon to set up a date for his next closing. The first inkling of any problem is when he heard the receptionist tell the person to whom she was speaking, "Well, we don't know where she is right now." Another homeowner was surprised when he was served with foreclosure papers on his prior home in McKinney, Texas. He believed he had sold it through Carroll's firm, but she never wired the payoff. Again, the money was gone. At least one couple with two investment homes in Keller was fortunate to be reimbursed through another title company, a reputable one, because that firm had underwritten the title policies. However, these reimbursements took time and also involved costly outside attorneys, as no title company ever appreciates honoring its title commitments. (Carroll's ex-husband lived in one of these homes.)
Carroll did not differentiate among her victims. When she saw an opportunity, small or large, she took it. One court document listed victims' names and their losses. Amounts ranged from the millions to $26,000.
In early 2016, when Carroll believed she was about to get caught, she fled to Lake Forest, just as TDI placed Millennium Title into receivership. While in Lake Forest, she was living an opulent life, with ostentatious spending of other people's money, leasing a home for over $8,000 a month and holding a passport stamped with recent trips to Spain and Western Mexico. Her extravagance included two Mercedes, a $75,000 swimming pool for her Keller home, $12,000 for a concert, expensive jewelry, $100,000 for her September 2015 wedding to Kenneth Edwin Spinks, whom she met when he was 15 and at wedding time was age 22. The wedding venue was at Rough Creek Lodge, a hidden enclave in the countryside, about 100 miles southwest of Fort Worth, perhaps ironically, not too far from her current home, the women's prison in Gatesville, Texas.
"We spent most of that Wednesday, February 10th, gathering intelligence and working with our attorneys to obtain an Illinois arrest warrant for Carroll and search warrants for the house at 1310 Gavin Court in Lake Forest and each of the two Mercedes automobiles registered to her," investigator Brooks said. "The Lake Forest house was on a cul-de-sac, which made surveillance very difficult. Late that next morning, a Thursday, TDI and SAO investigators met with the Lake Forest police department to formulate a tactical arrest plan. Without a residential search warrant, we needed to put actual eyes on either the vehicles or Carroll to initiate enforcement action. We could not risk knocking on the door because if she did not personally answer, the entire operation would be compromised, running the risk of her fleeing again. We used unmarked vehicle surveillance teams. And then – as that frigid Chicago afternoon turned into evening – we waited.  At approximately 6 p.m., and now very dark, one of the Mercedes drove past. I executed a traffic stop on the vehicle. Marked and unmarked backup units arrived quickly." 
Police activity on this normally secluded, affluent, dead-end street created an alarming spectacle for its residents, but there was one problem – the sole occupant of the car turned out to be Carroll's teenage son. He requested and was granted permission to call his mother. Within minutes, Carroll pulled up with her husband in the second Mercedes. 
"As Carroll stepped out of the vehicle, we approached and told her that she was under arrest," Brooks said. "Carroll said only two words: 'I figured.' When asked for identification, prior to being placed into a squad car, Carroll handed the Lake Forest police officer three items, all of which appeared to be in her hands as she stepped out of the vehicle: her Illinois driver's license, her passport, and her cell phone."
Carroll was held in the Lake County jail for almost a month. She made or received phone calls almost daily. Investigators recorded all calls that were not covered by attorney-client privilege. Carroll told her ex-husband here in Texas to "destroy, burn all documents in the house belonging to Millennium." During this time period, she also corresponded with her mother who lived in Texas and had also worked at Millennium. On the recorded phone calls, Carroll tells her mother she wants to get in touch with the producer of The Wolf of Wall Street and that she prefers Reese Witherspoon to play her part. On another call, Carroll says she will not be prosecuted because her crime is merely "white collar" and refers to herself as the "Millennium Mobster."
Carroll also wrote about her transport from Illinois to Fort Worth. This perhaps might give readers insight to her demeanor, thinking of herself and not those she had defrauded. The following is a portion of her account.
"On March 4th at approximately 6 a.m., I found myself being summoned from a holding cell in the Lake County Jail, Illinois, to be transported back to Tarrant County, Texas, for six days in a transport van across the country. I'm a real estate attorney from Southlake, Texas, an affluent suburb of Dallas. Prior to 2016, I had never been charged with or committed a criminal act or incurred an incident record of any kind beyond a speeding ticket. I've never had any mental or medical issues or been medicated beyond Advil, antibiotics, and blood pressure medicine. Today I am a newly self-professed civil rights activist, wife, mother of three minor children living in Texas on an ankle monitor awaiting indictment for allegations of embezzling and theft from the title company I owned, Millennium Title. In December 2015 through January 2016 following a prolonged audit by the Texas Department of Insurance, I began negotiations for the sale of my company. After failing to sell the company, I decided in January 2016 to put the company into receivership and move to the Chicago area near my younger sister's family to start over. At the time I moved, no criminal charges were threatened or pending against me. On February 11th, two weeks after moving and with no notice, I was arrested in Illinois on an arrest warrant from Texas. I would spend nearly 30 days sitting in an Illinois county jail waiting for the state of Texas to file a case against me so that the extradition process could begin. My family and I were told I would be transported to Texas by airplane and accompanied by a federal marshal. That was not the case. My six days of transport from Illinois to Texas were the most dangerous, terrifying, demeaning, and inhumane conditions I have ever witnessed. The private transport companies hired by jails and prisons to move inmates across the country disregard all basic human rights and protections."
*****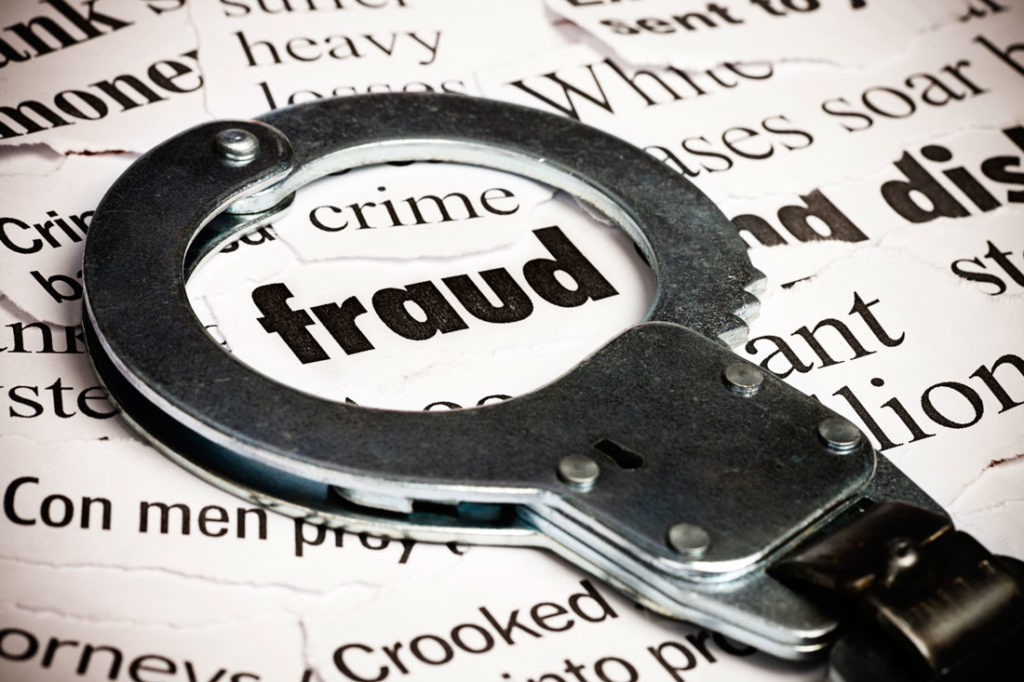 After her return to Tarrant County jail, one of her first court dates was March 15, 2016. I was there. A number of victims were also there, including a father-and-son team who had lost a substantial amount in the purchase of apartment units near Gainesville, Texas. They wired approximately $1.5 million to Millennium Title, but the seller never received it. A Channel 5 news reporter and his photographer sat in the back of the courtroom. Judge George Gallagher, in Tarrant County's 396th District Court, set her bond at $50,000 that day, with additional requirements that she abide by an 8 a.m.-6 p.m. curfew, not engage in real estate transactions, report regularly to her parole officer, and that her passport remain with her attorney. The district attorney propped up written messages on a screen that day between a family member and Carroll written when she was in Illinois and one in which her ex-husband warns her that "they are coming for you." Her response: "I'm not coming back." 
Finally, after almost two years, her day in court arrived in early January 2018. She appeared with her attorney and her husband, Spinks, who sat at the back of the courtroom. Carroll was not the spunky, confident spirit she appeared to be in Illinois or the same woman who complained about her transport back to Texas. She apologized to Judge Gallagher, who replied that he did not need her apology and that she had destroyed a number of lives. The district attorney's office recommended that Carroll receive a 20-year sentence and that she agree to $8.6 million in restitution to those she defrauded and to permanently surrender her licenses for law, real estate, and insurance. The negotiated sentence was 10 years, which she is now serving in the Crain Unit in Gatesville, a long way from her comfortable sanctuaries in Keller and Lake Forest.
And here is one more tidbit for readers who may soon be closing or who have closed on a Texas real estate deal since May 1, 2019. Notice a tiny $2 fee on the closing statement? These two bucks are now payable to the Texas Title Insurance Guaranty Association. The money is used to fund the payment of escrow shortages resulting from the insolvency of a title insurance company. The Guaranty Association ended up covering only about $3.6 million of the losses, leaving the remaining victims without any recompense, but this $3.6 million payout was enough to dwindle the Guaranty Association's reserves. In my recent courthouse research, I came across a comment from one of the victims stating that Carroll now holds the unique distinction of being the sole reason for the reinstatement of this fee. Thus we are all paying for her crimes. 
According to the website of the Texas Department of Criminal Justice, Carroll's most recent parole hearing was in December 2018. Parole was denied. She is eligible again in December 2019. In a recent telephone conversation I had with the district attorney, he made a short but confident statement: "She's not getting out." 
I recently spoke with another one of Carroll's victims, who wished to remain anonymous and had suffered a substantial loss, someone who knew her perhaps better than most. He, too, wondered why. 
"Why would an intelligent woman with a law degree and a successful company throw it all away?" he said. "What did she think the individuals who lost money were going to do? Where did she get the tenacity to build such a brilliant career? She holds a degree of master of laws as well as a doctor of laws in Texas. Hours and hours of study and fortitude." 
I wrote two letters to Carroll in jail pay (the prison email system) over the last several months asking her to let me interview her and tell her story, explaining that I had no hidden agenda to hurt her or anyone in her family. This was her chance to explain how it all went so wrong and to answer the why question.
She replied to my second email, offering a cordial response thanking me for my interest but in the end saying, "I have no interest in relaying my story or the circumstances on the collapse of Millennium Title. I only wish to serve my time and quietly move on with my life. I hope you will understand and respect my position."
Just as this article was about to go to print, I received a second, less friendly response. "There have been more than enough sensationalized media pieces written about me to entertain the public," she writes. "I want to be left alone." 
The second reply clearly shows she did not understand my intention, which was neither to write a sensationalized piece nor entertain the public. Many of us just want to understand why.