The Table Market and Culinary Studio, 120 St. Louis Av, Ste 103-B, FW. 682-703-1092. 11am-7pm Mon-Fri, 11am-4pm Sat.
The Table Market and Culinary Studio, a standalone boutique specialty foods grocery, debuted September 29 in Fort Worth's emerging Brooklynesque neighborhood of the Near Southside, and the first item that beckons is bread. 
No, not rye, not wholegrain wheat. It's sourdough – three shelves of it, to be exact, each loaf a perfectly imperfect oval revealing a topography of nooks, crags, and crevices that can only come from painstaking hand-crafting and baking at just the right temperature for just the right amount of time.
And who might offer a visitor to The Table a chunk of this most ancient of foods but its proud baker, Trent Shaskan.
Shaskan, along with his wife Dena Peterson Shaskan, and their partners, Hao Tran and Dixya Bhattarai, are the cofounders of The Table – a Swiss Army knife concept that is part specialty grocery store, part special event and teaching space.
The Table is the result of its four founders' joint vision to create a six-days-a-week farmer's market atmosphere where more than a dozen Texan food and crafts purveyors can sell their wares in meticulously hand-crafted quantities.
"Our ultimate goal was to create a neighborhood grocery store," Trent said. "All of us remember when there used to be corner stores in our towns. Ultimately, our idea was to make this beautiful spot where we could feature our products."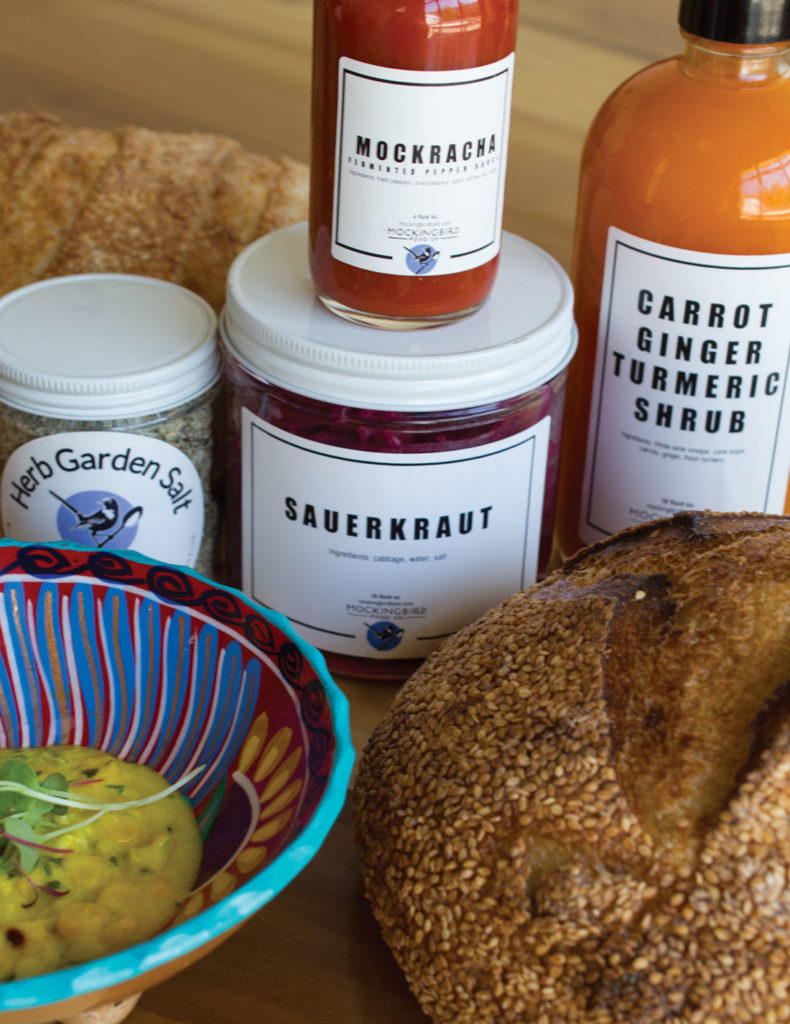 The Table's 600-square-foot interior achieves a clean-lined coziness. The walls are lined with versatile, pine peg-board shelving with its literal centerpiece being a 16-seat community table fashioned from a single slab of honey-colored poplar wood.
The Table's ubiquitous shelving holds a range of products as wide as a bluebonnet field. Working Farms Small Batch Preserves offers low-sugar jams in such flavors as vanilla bean and apple butter next to slender bottles of Fratelli Colletti Artisanal Sicilian olive oil. 
Freezers lining one wall hold many of Dena's specialties. The former widely acclaimed executive chef at Café Modern (she now runs Southlake's Mockingbird Food Co.) stocks the freezers with everything from her favorite sauerkraut and soups to gourmet frozen meals such as beef bourguignon.
Adjoining refrigerator shelves house such treats as Latte Da Dairy smoked chevre and other goat cheeses, Sullifarm and Kitchen pork products, and a variety of Tran's and Bhattarai's vegetarian, chicken, and pork dumplings.
Rounding out The Table's shelves is Kennedale's Buffalo Wool Co.'s line of socks, caps, and scarves from remarkably soft bison hair, and Valerie's Thyme's rosemary- or Sriracha-spiced nuts.
Among this variety of goods, it is Trent's sourdough bread that remains The Table's original touchstone product. Trent, who came to Fort Worth in 2007, was between jobs when he experimented with making the beloved sourdough bread of his youth. After perfecting it, he, urged on vigorously by his wife, started Icon Bread and began peddling his loaves. They went fast. 
"From that moment, we thought about the idea of a retail store where we could provide these products more than just once a week," Dena recalled.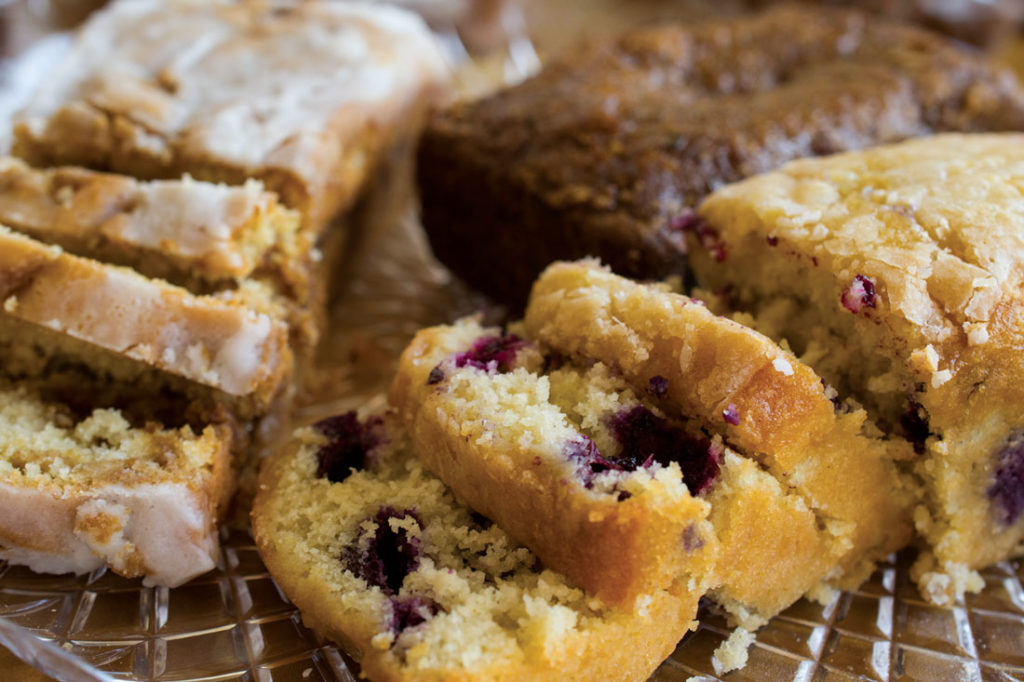 And it was at that crucial moment that Trent Shaskan met Hao Tran.
Tran arrived to Arlington as a refugee from Vietnam in 1975. A local science teacher, first at TCU and currently at Trimble Tech High School, she was receiving critical kudos for her pop-up Vietnamese comfort food offerings like pork- and shrimp-filled dumplings. 
Teaming up with Bhattarai, a Nepalese-born local dietician and food blogger whose specialties include Nepalese-style dumplings (called "momos"), Tran began hosting a series of wildly popular pop-ups and private events. The pair soon earned the playful nickname "the dumpling queens."
"After one pop-up where we sold 1,200 dumplings in two hours, Dixya and I looked at each other and wondered aloud whether it wasn't time for us to have a retail store of our own," Tran said.
That "aha!" moment led Bhattarai and Tran to join forces with Trent and Dena, as "all four of us began planning to make a little shop where six days a week we could invite all our food vendor friends and sell their goods," Dena said.
Once Tran found a long-vacant former printing company space on the Near Southside, The Table Market and Culinary Studio found its future home.
The four co-owners would spend $40,000 for a yearlong build-out as Bhattarai's partner and architect, Shaan Khaled, designed the aesthetically restrained interior anchored by the bespoke community table. 
"This table was very important to me," Tran said. "It symbolizes our motto of bringing people, community, and food to the same table."
The business plan was simple: Instead of being a buy-wholesale, sell-retail establishment, The Table sells the vendors' products, fully compensating them for any sales.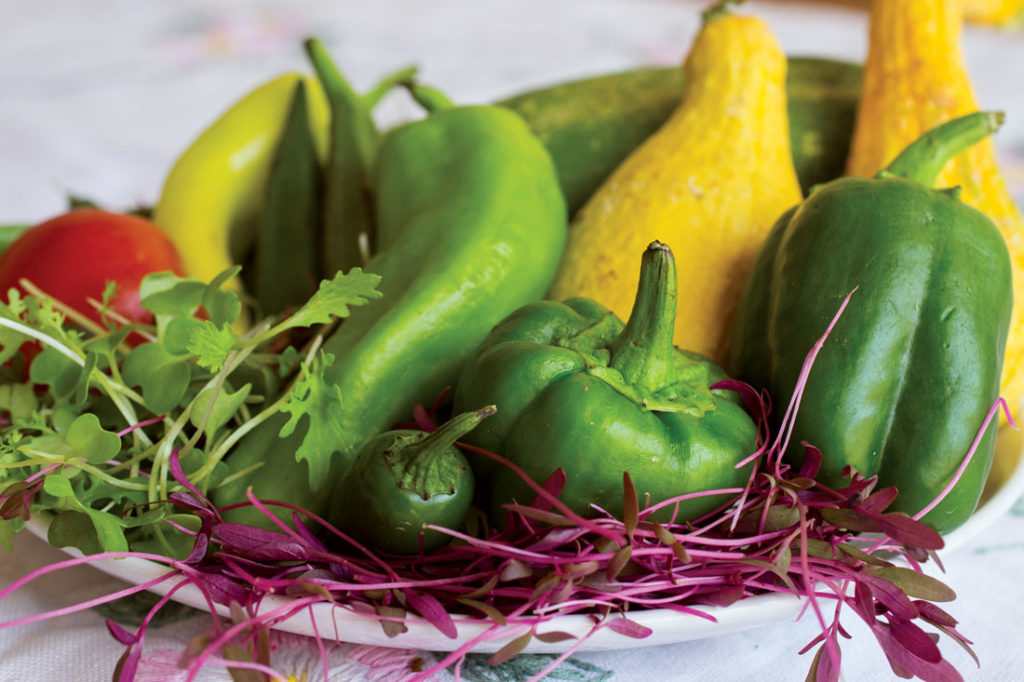 "Our vendors are like us," Trent said. "We all know there aren't a lot of little grocery stores selling products made right here."
In addition to its neighborhood grocery store, The Table also hosts numerous private events (monthly wine-pairing dinners or themed parties) and cooking classes. Trent has already taught a sourdough bread class while Bhattarai and Tran have already given their first dumpling-making session.
As The Table finishes its first month of operation, its founders willingly acknowledge that its fundamental inspiration first came from their loyal customers. 
"When we were selling at local farmers' markets, customers kept asking us, 'Where else can I get this? Do you have a storefront?' " Dena said. "And we kept having to say, 'No, we don't.' Well, now we finally have a chance to say, 'Yes, we do.' "