Classical music is all about anniversaries, and this year marks a big one. Yes, it's the 200th birthday of Henri Vieuxtemps, the Belgian violin virtuoso who made the world aware of the expressive and musical capabilities of his instrument, rather than treating it as a vehicle for technical prowess. Of course, very few people will notice, because Vieuxtemps was unlucky enough to be born exactly 50 years after Ludwig van Beethoven. (For the same reason, Sergei Prokofiev receives short shrift on anniversary parties because he was born during Mozart's centennial.) There have been all-Beethoven concerts already, and there will be more like the Cliburn Festival this weekend. Never mind that his music isn't exactly obscure, or the fact that we'll do all this again in 2027, the 200th anniversary of his death. The man who might be the most consequential composer in human history will be paid his due.
The fascination with him goes well beyond the short, ugly, unkempt, ill-tempered man who always made sure he was paid for every note that he wrote, though his life does have that compelling part about him continuing to make music after losing his hearing. During his lifetime, reviewers greeted his work with everything from ecstasy to befuddlement to hostility, albeit sometimes it came with mitigating circumstances. (The Fifth Symphony premiered three days before Christmas with an underrehearsed orchestra in a freezing concert hall and a crowd jaded by two hours of music preceding it.) Living through democratizing upheavals in Western Europe, he and his music came to be associated with the ideals of those movements, so that when the Berlin Wall came down in 1989, a dying Leonard Bernstein traveled to conduct the Ninth Symphony at the site, changing the words of the "Ode to Joy" into an "Ode to Freedom."
After his death, Beethoven affected music in all sorts of ways. Orchestras, which had been loose collections of amateur musicians, became professionalized in order to play Beethoven's works to a certain standard. With that came the cult of the conductor, the idolization of the tuxedo-clad man on the podium (only recently have women started to be appreciated in this role) summoning the music into being and projecting his personality onto it with a wave of his arm. Composers of every stripe all over the world came to regard the symphonic form as a grand statement for the ages, while his string quartets and piano sonatas have also been held up as exemplars of their genres. His music has been parodied, quoted, mashed up, and analyzed in granular detail. For his comic strip Peanuts, Charles Schulz created Schroeder as a pianist who idolizes Beethoven and treats the composer's birth date (December 16 — a likely but not certain date) as his own personal holiday. We are all Schroeder now. Where's a purple-and-black striped shirt when you need one?
•••••
Instead of tracing Beethoven's musical development chronologically (and falling into the irresistible trap for Beethoven scholars of dividing his career into three distinct phases), the Cliburn Festival has instead grouped its selections into five concerts, each with a different theme. "Turning Points" finds pieces reflecting Beethoven's position as a transitional figure between the restraint of the Classical composers who came before him and the visceral impact of the Romantics who succeeded him, while "Beloved" takes in works that reflect on the composer's still-mysterious romantic life.
"We wanted to frame it in a way that feels fresh and relevant to both Beethovenites and the curious," said Maggie Estes, the Cliburn's director of communications. "Rather than focusing on how revolutionary he was, we're getting to know his character as an artist and a person."
To the festival's credit, the works on the program (planned mostly by Cliburn director of artistic planning Sandra Doan, with suggestions from the artists involved) mostly avoid the frequently played ones. Baritone David Grogan is on hand to perform Beethoven's vocal works, of which there are many, especially when you consider that Beethoven did not write for voice with the same facility as he did for piano. We'll hear Beethoven's collaborations with Johann Wolfgang von Goethe, whom the composer (like most German speakers of the time) regarded as the greatest poet of all time. We'll also hear selections from Beethoven's 12 Scottish Songs, a set of English-language texts by the likes of Robert Burns, Walter Scott, and Lord Byron that Beethoven arranged for a small ensemble, though these were not published in his lifetime. Van Cliburn Competition silver medalist Kenny Broberg will play the piano parts on these.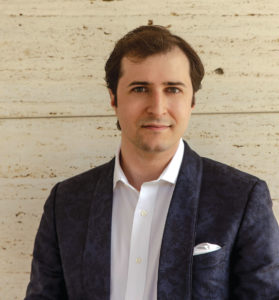 "It has been a pleasure preparing for this," he said about playing pieces he's not familiar with. "Be sure not to miss the Scottish Songs, a rarely performed, unusual opus that is unlike any other Beethoven piece I know."
On the piano front, we will hear the oft-played "Pathétique" Sonata, but instead of the "Moonlight" Sonata, we'll have its companion piece, the 13th Piano Sonata in E-flat major, as well as the 24th, one of the composer's personal favorites. The "Hammerklavier" Sonata also appears in the form of a transcription by David Plylar, who wrote out the last movement's famous fugue for string quartet. Meanwhile, Liszt transcribed all of Beethoven's symphonies for solo piano, and Broberg's fellow Cliburn medalist Sean Chen will play his own version of Liszt's transcription of the "Ode to Joy" from the Ninth Symphony.
"The arrangement tests every aspect of piano playing, from different sounds and timbres to intellectual focus in navigating the counterpoint," Chen said. "I'm very much looking forward to collaborating with the rest of the crew … to [making] this the most fun and exciting of all the Beethoven festivals."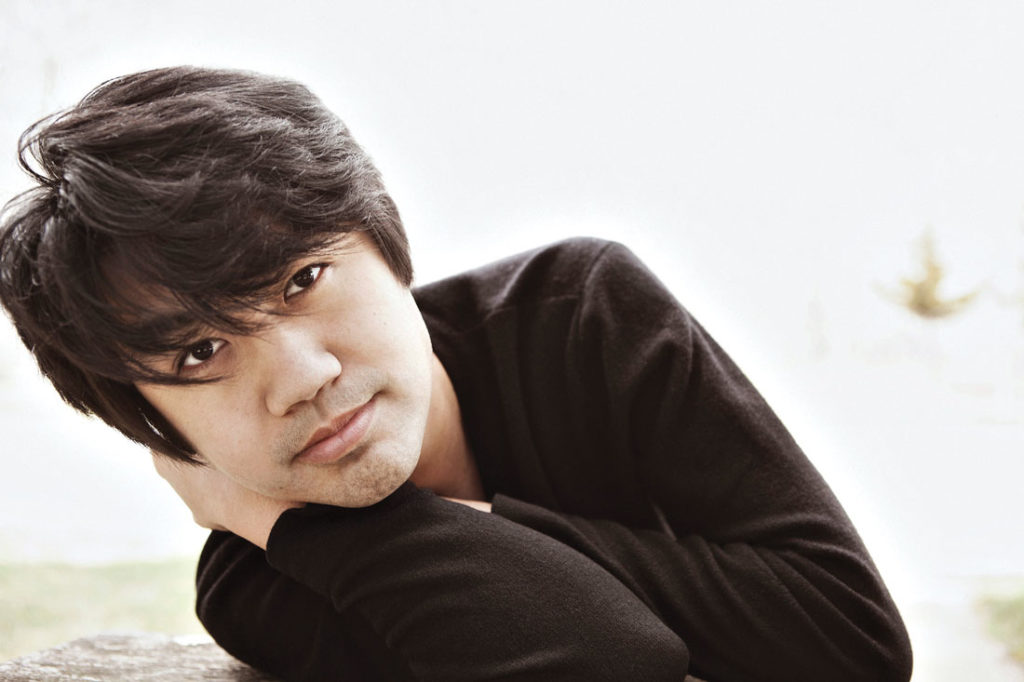 •••••
Also at the festival, the Verona Quartet will play numerous chamber works by Beethoven, including both his first and his last string quartets. His 16 pieces for string quartet are often held up as a body of work equal to any of his other endeavors. Where his symphonies stand as grand public statements, his quartets are considered as his most intimate private sentiments. The jewel-like craftsmanship that goes into these works is easy to glimpse with only four instruments to write for, though the complexity in them requires a great deal of work to untangle. The 16th Quartet is a broadly optimistic one, but even so, the final movement begins with the viola and cello playing two ominous three-note themes while the violins shriek out high chords. (For those themes, Beethoven wrote German words to them in the margins of his score: "Muss es sein? Es muss sein!" — "Must it be? It must be!")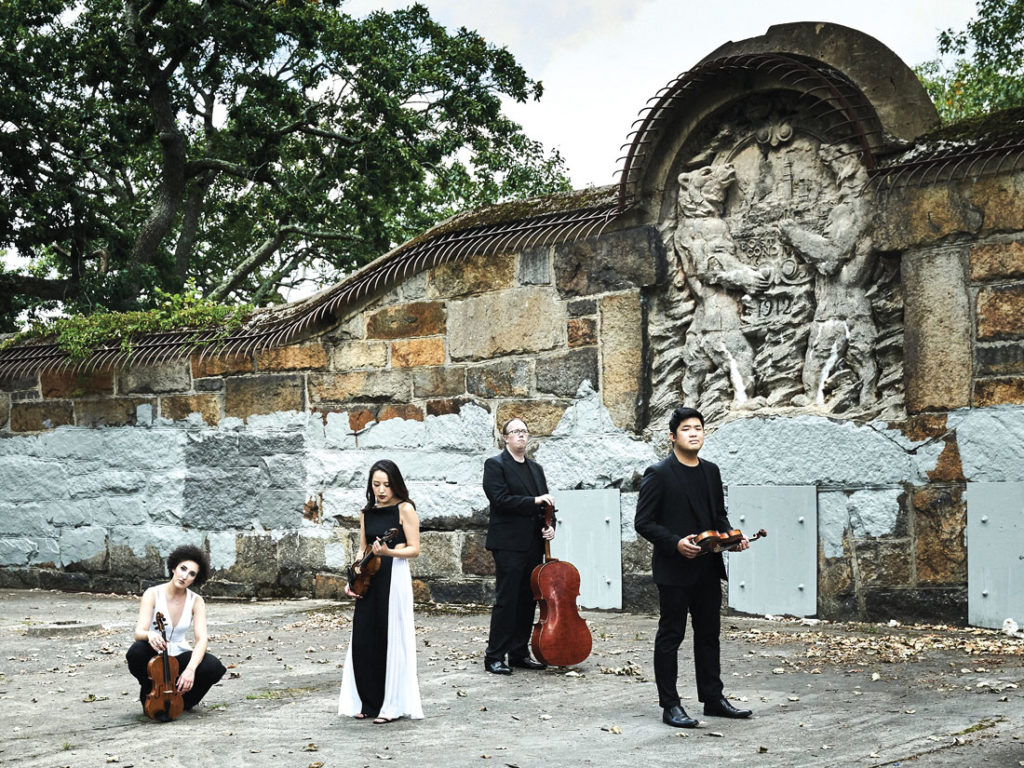 Such unusual touches are common in his late works, where harmonies become more adventurous and the rigid structural rules of an earlier era melt away, even as the composer makes greater use of counterpoint and fugues that Johann Sebastian Bach, a composer of an earlier era, still would have recognized. If earlier pieces like Beethoven's Fifth Symphony and "Appassionata" Sonata presaged the music that would come after him in the 19th century, the piano sonatas and string quartets of his last years seemed to predict the music of the 20th. His 30th piano sonata features a remarkable extended trill for both hands that is like nothing else in the music of his time, creating a trance-like spell before the piece's ending harks back to the movement's beginning. The late works were largely dismissed in their time as the ravings of a man who had lost his grip along with his hearing, but their spirit of experimentation lit a way for the future.
"Out of shock and disorientation and confusion sometimes comes our most creative moments," said Peter Dusinberre, the first violinist of the Takacs Quartet, in a TED talk. "You have to be willing to explore without necessarily knowing what the destination is."
•••••
Most people who are unfamiliar with classical music associate the composer with his symphonies. Indeed, if you listen to Beethoven's symphonies next to the ones by his great predecessors Haydn and Mozart, the difference is rather like the difference between an exquisitely wrought low-budget film and a blockbuster movie. Whereas Haydn and Mozart were looking to extract the most out of their limited forces, Beethoven went in for power and scope, adding more instruments to the mix, as well as a rudimentary storyline for the Sixth Symphony and a choir singing the words of the poet Friedrich Schiller in the Ninth. Even when the orchestra is playing instruments from Beethoven's time rather than new instruments with a bigger sound, the sleekness and increased momentum still come across.
The orchestras won't be left out of the Beethoven party. Symphony Arlington will play the Seventh Symphony and its famous second movement in April. This is the beginning of a year-long "Ludwig Shindig" that will include performances of three other symphonies, two piano concertos, and the violin concerto.
"Beethoven's music expresses the entire range of human emotion," said Symphony Arlington Music Director Robert Carter Austin, "from the bleak despair of the Funeral March in the [Third Symphony] to the ecstatic joy of the Ninth."
Of larger import, Miguel Harth-Bedoya is stepping down after 20 years on the podium for the Fort Worth Symphony Orchestra, and for his penultimate concert as music director, he is conducting Beethoven's Ninth Symphony, an acknowledged masterpiece of the repertoire but also one with an explicitly stated message of hope and brotherhood. "You have to get through three movements before you get there," Harth-Bedoya said, "but that is the genius of Beethoven and his artistry. … To me, Beethoven is the person who defined what the modern orchestra was to be."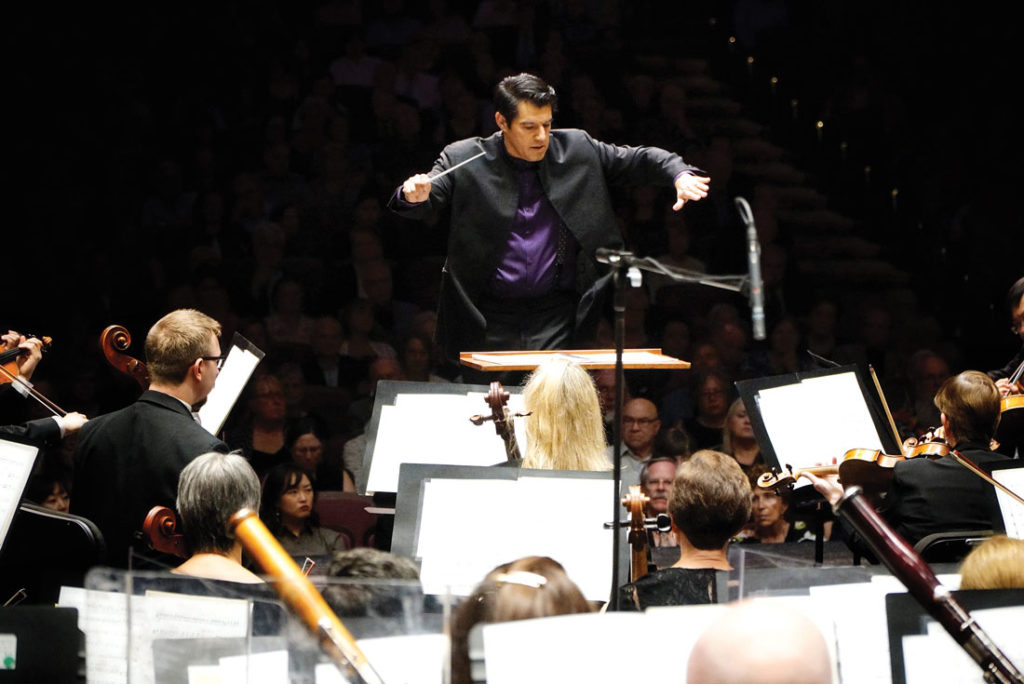 In 2014, the critic Alex Ross wrote an essay appreciative of Beethoven's genius that nevertheless decried orchestras that overplay his music, saying that conductors' devotion to him and a small oligarchy of composers was crowding out chances for new composers to be heard. This is not a problem in Fort Worth — Harth-Bedoya is programming Vivian Fung's 2001 piece Pizzicato alongside the Beethoven symphony, and his last concert will include the world premiere of Victor Agudelo's Algo va a suceder… . As the title says, something is going to happen.
Maybe the most significant work of Beethoven's wasn't his music but rather a piece of writing known as the Heiligenstadt Testament, an anti-suicide note of sorts. In 1802, the composer had gone to a small village outside Vienna where he liked to take long walks in the countryside. Possibly he had gone there to kill himself in despair at the loss of his hearing, but instead, he wrote a letter to his brothers explaining why he had rejected the idea.
"Only Art it was that withheld me," he wrote in the high-flown German that was fashionable at the time. "Ah, it seemed impossible to leave the world until I had produced all that I felt called upon me to produce, and so I endured this wretched existence."
Rather than send the letter, Beethoven instructed that it be sealed and not published until after his death. The idea that a musician has something to say to the world doesn't sound new to us, but it was revolutionary at a time when composers were considered skilled laborers rather than artists and the ability to write a great symphony was regarded on the same plane as the ability to make a nice-looking set of cabinets. After Beethoven wrote those words, he set about living them and unwittingly coined the whole idea of modern music, not as an offering to God or entertainment for kings but the statement of one's inmost soul to an audience member whose soul might respond to it. The teenager noodling around with her guitar in her bedroom owes a debt to Beethoven, even if she's never heard a note of his music. This is his true legacy, or so it seems to me. As much as anything, this is what we celebrate when we celebrate his birthday.