District 8, which includes much of Fort Worth east of I-35 and south of I-30, is one of eight districts up for grabs come May 1. The ethnically diverse district includes the East Lancaster corridor and its homeless shelters, the historically Black Polytechnic Heights neighborhood, and a couple of ethnically mixed neighborhoods in south Fort Worth. Councilmember Kelly Allen Gray has represented the district since 2012.
Gray's self-described focus as councilmember has been to improve the quality and availability of affordable housing across the city while actively seeking ways to develop permanent supportive housing to assist in making homelessness short-term and non-recurring. Candidate Christopher Johnson is a lifelong resident of Fort Worth, entrepreneur, neighborhood association president, and community advocate. Fort Worth native Tyrone King is a small business owner who has spent more than a decade as an actor, director, and stage and production manager at Jubilee Theatre. Chris Nettles is a husband, father, pastor, small business owner, and lifelong resident of District 8. He was the first Black male to run for mayor of Fort Worth in 2017.
We sent all five candidates the same question. Candidate Millennium Woods Jr. did not respond by our requested deadline.
Describe the unique needs of District 8 and what you would like to see the city do for your district and the city as a whole.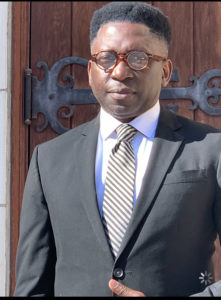 Christopher Johnson: People living in District 8 are faced with two large issues concerning life. The ZIP code 76104, which is in District 8, has the highest infant mortality rate in the city. If you are fortunate enough not to die at birth, you are likely not to live past your 67th birthday. This has been a known problem for years and is a tragedy. The area is also a food desert. A high number of people who live in this area develop life-threatening issues, including obesity, high blood pressure, diabetes, and kidney disease that requires dialysis. The death of Atatiana Jefferson highlights the need for justice, resolution, and conversation with the Jefferson family on what they expect concerning this unresolved personal issue. There needs to be an equitable distribution of resources for all of District 8 and areas that house the poor and disenfranchised in Fort Worth. Our elected officials have known this to be a real and tragic issue, and, because of this neglect, the community has suffered. All these topics would fall into my platforms of economic development, public safety, and city resources platforms. Often, cops are not equipped to deal with mental health situations. [We should] build mini clinics in the local community centers where a medical doctor can see neighborhood residents.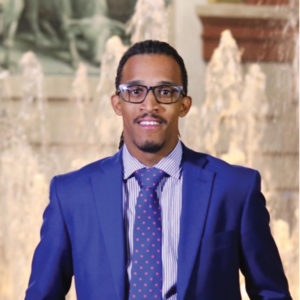 Chris Nettles: District 8 is in desperate need of better political representation and advocation. Our communities continue to deteriorate economically as many small businesses shut down and as properties are condemned. As a city councilmember, I will advocate for the people of District 8 [and will ensure that] their concerns aren't simply turned away. The lack of grocery stores, public transportation, and economic security plague our district due to high poverty and unemployment rates. Police-community relations only worsen as more and more innocent District 8 residents have to deal with the costs of high crime rates and police neglect and abuse. Enough is enough. I am determined to change the narrative within our district and to bring more economic development, better transportation, better police-community relations, and better affordable housing. The homelessness rate continues to climb. The Fort Worth City Council has turned their backs on the homelessness issue, specifically the one in District 8. The tent populations on Lancaster cast a shadow of failure and apathy onto the city council. As city councilmember, I will bring these issues to the spotlight along with the many other issues that have been ignored long enough by the council. The city of Fort Worth should be a safe, green, sustainable, healthy community with opportunities for all.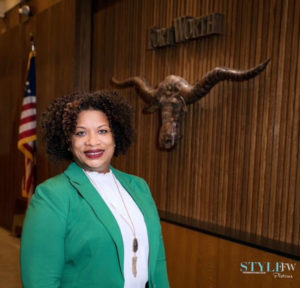 Kelly Allen Gray: District 8 is home to a very diverse group of residents. Since 2016, we created four mixed-income/multi-family housing developments and three senior living complexes along with several housing developments and scattered new homes for homebuyers and renters while assisting with the housing–first model to transition persons out of homelessness. Moving forward, we will continue to focus on infrastructure improvements that include street repairs and reconstruction, intersection and traffic signal improvements, sidewalk installation and repair, smart city lighting with technology for Wi-Fi capabilities, and alleyway mowing to promote safety within our neighborhoods and across the city.
Using the availability of land in the central [parts of the] city and outside the loop, we will continue to create and expand large and small economic development projects that foster a sense of community while providing a better quality of life financially.
During my tenure on council, I actively promoted mixed-income housing choices to be equitably built across the city and not one area for homebuyers and renters. Through a public-private partnership, we installed advanced lighting technology across Southeast and East Fort Worth as a pilot project while identifying additional areas in need of infrastructure improvements. To address predatory lending and the concentration of dollar-type stores, I helped to shape the ordinance that limits these businesses and their reach into the community.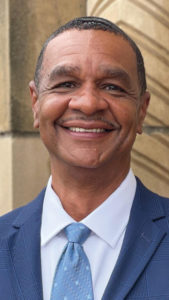 Tyrone King: District 8 needs an improved focus on safety through community policing. I also believe that the district would benefit from an arts/entertainment venue such as a refurbished Grand Theater. Furthermore, there needs to be a focus on youth outreach/mentoring opportunities because, for the most part, our youth in grades 6 through 12 don't have many viable options to keep them busy and out of trouble. I see this happening through a STEAM [Science Technology Engineering Arts Math] program. I'd like to see the city invest in a viable plan to reach more of our at-risk youth through a STEAM program.