Now that mean ol' COVID-19 appears to be going bye-bye and since most of us non-mouth-breathers have gotten vaccinated, the time is now for some springtime show-going.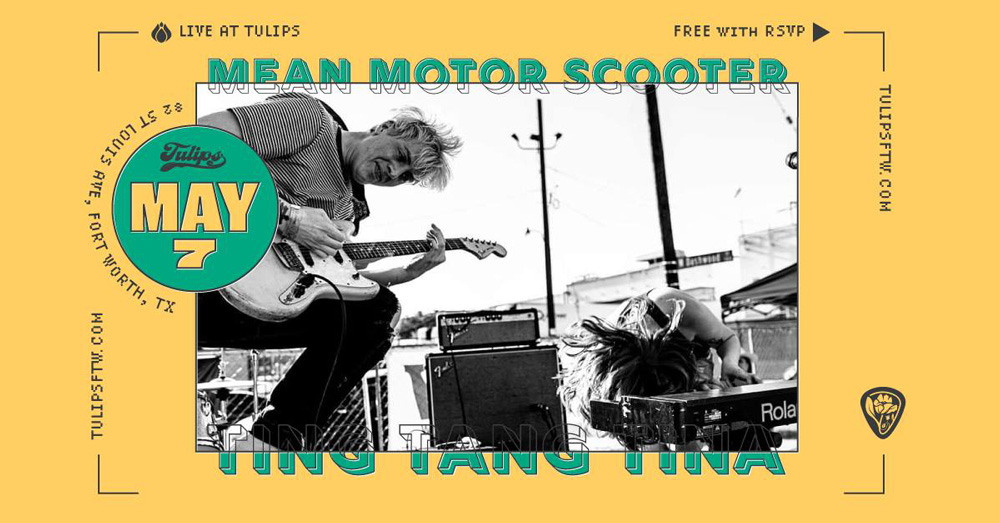 One new place I haven't been to yet but am desperate to hit, Tulips FTW (112 St. Louis Av, 817-367-9798) gets the weekend started right. Two of Fort Worth's hardest-working and coolest-sounding bands, Mean Motor Scooter and Ting Tang Tina, will take the stage Friday after Dallas' indie-rock trio Cool Jacket opens things up. Doors are at 7pm. General admission is free with RSVP (21+) and $8 for under 21'ers. A table that seats up to four people is only $20. Masks and social distancing are mandatory. Nab tickets .
Right down the street at MASS (1002 S Main St, 682-707-7774) on the same night, '80s mod-rocking throwbacks Rosegarden Funeral Party will play after Fort Worth dark waver Ghoulsby. Doors are at 8pm, and tix are $7 in advance here. Masks and social distancing are mandatory. Tix are .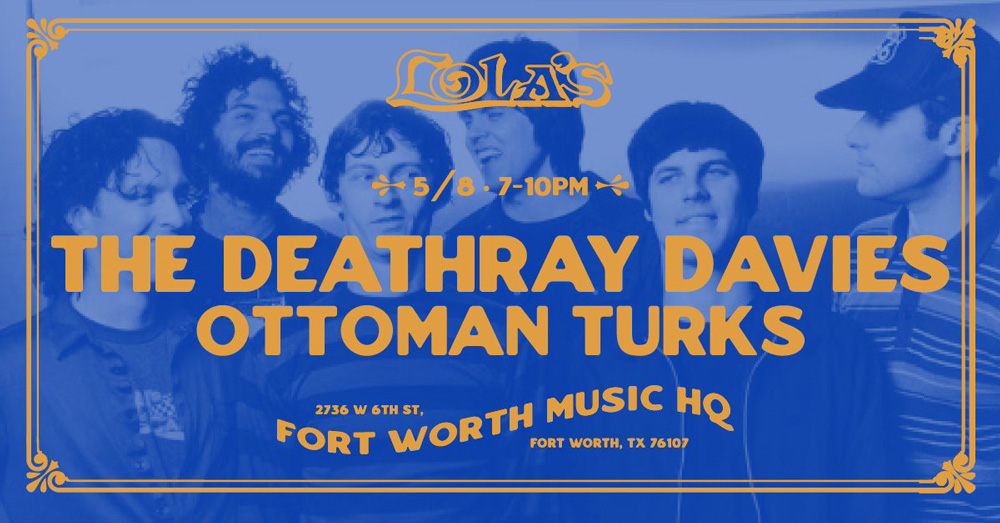 And on Saturday night at Lola's Trailer Park (2735 W 5th St, 817-759-9100), the early aughts will come back to life as Dallas' Deathray Davies take the stage after the rollicking and rocking, and twangy, Ottoman Turks and also after a 15-year absence. The show's 21 and up, doors are at 8pm, and tickets are $15 . Wear your damn mask. — Anthony Mariani
Contact HearSay at anthony@fwweekly.com.