On Friday, area rock 'n' rollers Bruce Magnus will digitally release their new album. Spare Beans is the band's third full-length in almost four years. Putting out a long-player every year is no small feat, more so when the release of the second of them was canceled by a global pandemic. That album, Elevate, expanded on Bruce Magnus' bar-band blues-funk sound into some difficult-to-categorize stylistic ideas, but because of quarantine, the trio of singer-guitarist Samuel Fatzinger, drummer Billy Hildreth, and bassist Aaron Richter didn't get to promote it with live shows. The guys dropped Elevate online anyway, and then, because the three of them lived together and didn't have much else to do while cooped up under COVID lockdowns, they wrote and recorded their third album, tracking it during the pandemic with Joe Tacke at Cloudland Recording, with additional guitarwork from former full-time bandmate Camilo Grisales. But Spare Beans would also be sidelined for a year because even though venues began reopening last year, shows were few, and the crowds were even sparser.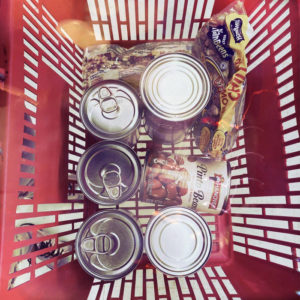 "There really weren't a lot of opportunities to play, so we couldn't really promote it anyway," Fatzinger said of the year Spare Beans has sat on the shelf. "Deflating is a good word for that feeling."
Yet the experience wouldn't be all bad. For the pandemic's obstacles and the time that it's taken for the band to officially release its third full-length, the musicians managed to write and record half of a fourth album. Of course, they intend to give Spare Beans its due with Bruce Magnus' upcoming live shows. One of them will be a release party at MASS on Friday that also features Denver Williams, Siamese Hips, and the Red Admirals. And at this point in Bruce Magnus' career, they have enough songs so that every live show is different.
"We have, like, 40 songs to sift through when we're making setlists," Hildreth said.
Having such an abundance of material is a good problem to have, and it also shows a band's evolution in what amounts to real time.
"One of the things about writing songs in a pandemic, we came to the realization that we don't have to be bound to one type of thing," Fatzinger said.
That's not to say that Bruce Magnus is cramming reggae songs where they don't belong. It's just that the band's tunes are free to be whatever — Richter mentioned The Tubes and Men Without Hats as some bands Bruce Magnus had listened to while working on the tracks that ended up on Spare Beans — and the album does have a vibe that wouldn't be out of place in the early days of New Wave or punk. "Bag of Bones," for example, would fit nicely on The Damned's Damned, Damned, Damned. "Dick's Noodles" sounds like a fuzzed-up Minutemen song, if D. Boon sang about how to make ramen — a trumpet, courtesy of Cliff Spiers, appears and reappears like a popular recurring character in a sitcom. The sonics and riffage on "Henchmen" make you think of Agent Orange, without really sounding like Agent Orange, especially when it gets to the part with the 5/4 breakdown. And that's sort of Bruce Magnus' sound. It's reminiscent of one thing yet entirely its own, unique thing. Any of their references to an extant sound or genre are similar to how Ween have songs that sound like they might have been written by Jimmy Buffett or Motörhead but are still very obviously Ween songs.
Still, Bruce Magnus' bedrock is bluesy stompers that often serve as delivery vehicles for guitar solos, and on Beans, you get the biggest taste in "Business" and "Cold Ones." So, for all Bruce Magnus' willingness to try odd ideas just because they can, their current sound still has that continuity with their days rocking the Peppermill Lounge when their setlist was largely composed of songs from High Mountain, their 2019 debut. And there's also the space opera that began on their second album with the song "Eggman" that continued on Spare Beans in the track "Nebula," which sounds like a Wolfmother song sung by a heroic pro wrestler.
"We're thinking about recording all three parts of the Eggman saga as one thing, maybe putting it out as a seven-inch," Hildreth said.
"Maybe after we put out the next new album," Fatzinger said.
At the rate with which they put out albums, Bruce Magnus could probably do a greatest hits compilation.
Fatzinger chuckled. "Maybe we can do that once we have five."