ZenBusiness
The majority of creditors would prefer for their commercial debtors to be established as a legal entity in order to offer them a loan. This is due to the fact that certain corporate formations separate business assets from personal ones, which in turn, shields the lender from risk and makes them more likely to extend the company a loan.
Forming an LLC is the simplest and most affordable legal business entity that offers limited liability protection, which is why it's no wonder it is the most common business entity formation. Online services such as ZenBusiness allow for the quick and easy creation of LLCs from $39. The experts employed by this company file the necessary paperwork on behalf of your company quickly and accurately to ensure a smooth and worry-free transition for the business owner to an LLC.
GoDaddy
Having a business website is an extremely effective tool to increase one's business credit. Since lenders can very easily assess your business, it reflects well in their decision-making process and can incline them to approve a loan for said business. Unprofessional (or non-existent) websites for a business raise an immediate warning signal for potential creditors that they won't take lightly.
Fortunately, online resources such as GoDaddy are perfect for small business owners and entrepreneurs hoping to improve the state of their website. GoDaddy, in its own words, designs websites that "demand a second look" and get you "found online with marketing tools that get your business in all the right places"; all for as low as $6.50 a month.
Office Garner
Office Garner is an online service that offers Net 30 Accounts for small businesses in an effort to help them build credit. Net 30 Accounts allow a business to order products from a vendor, in return they invoice you for your order, and then you have 30 days from the invoice date to pay them. By reporting payments made by its customers to major business credit agencies, this vendor allows small businesses to establish a credit file.
All businesses need to do to build their credit is repay Office Garner's invoice within 30 days of them issuing it or earlier. The more consistently they do this, the easier it is to get a business loan later. All that businesses need to qualify for Office Garner's services are to be based in the US, be at least 30 days old and have a clean business history.
Divvy
There are two types of credit cards available to small businesses: secured and unsecured. Secured business credit cards require their owners to deposit an amount each month that is equivalent to the amount the business is able to spend in the same amount of time. By contrast, an unsecured business credit card doesn't have this requirement but its cap is set by the lender themselves.
Business credit card company Divvy offers both types of credit cards. This online resource is ideal for businesses that are just starting out because there is normally only one application process and almost everyone is approved. On top of this, it has a myriad of benefits over other business credit card providers, such as no monthly fees, flexible rewards and automatic integration with Divvy expense management software.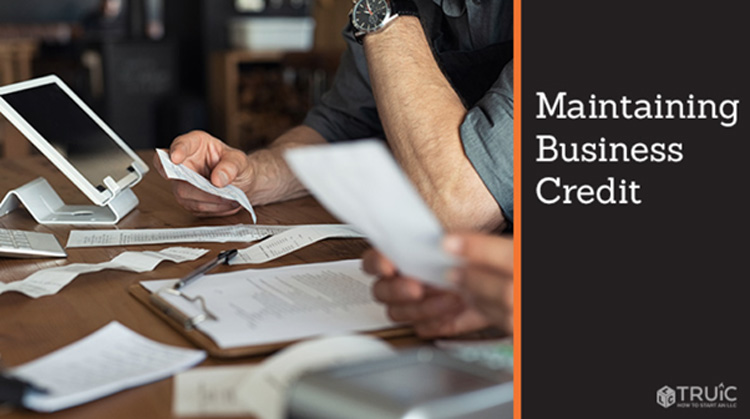 Lendio
Business loans are a godsend for businesses of all sizes, but particularly for those just starting out and trying to get off their feet. They enable immediate access to amounts of capital that can be used to grow a company quickly.
Using an online service such as Lendio, which specializes in simple loans for small businesses, could prove extremely lucrative for entrepreneurs. The application process is extremely simple (with a completion time of under 15 minutes) and, once passed, allows exploration of over 75 business loan options from lenders. When approved by a lender, small businesses can receive their capital in as little as 24 hours.
Final Comment
Despite the widespread knowledge of the importance of business credit, entrepreneurs are still struggling to obtain the capital they need as a result of inadequate credit scores. This is why it is paramount to make use of all online resources that can help with this; The Really Useful Information Company (TRUiC) has plenty more useful articles on how to build business credit that build on the information contained here.
Content provided in partnership with Sitetrail.